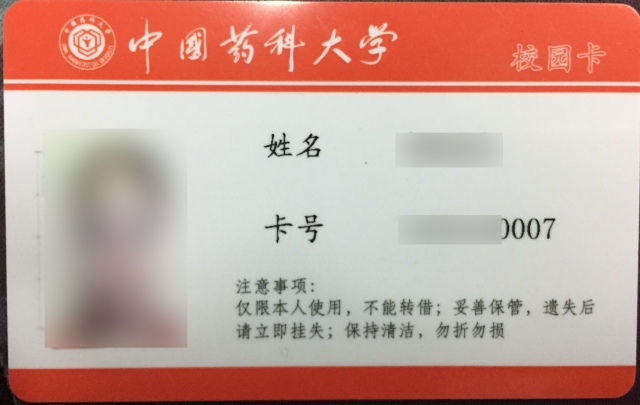 The card number equals Internet user name, online payment user name , CPU email account and equals initial password.
Expiration date: generally the July 31 of the year of completion. (One-year Chinese language student: July 15 of the year of completion)
The card can be used for all on-campus facilities. Except that one-year Chinese language studenta cannot borrow books from the library.
The initial balance is -20 Yuan. Daily consumption limit is ¥50 Yuan, above which a password (initial: 888888) is required.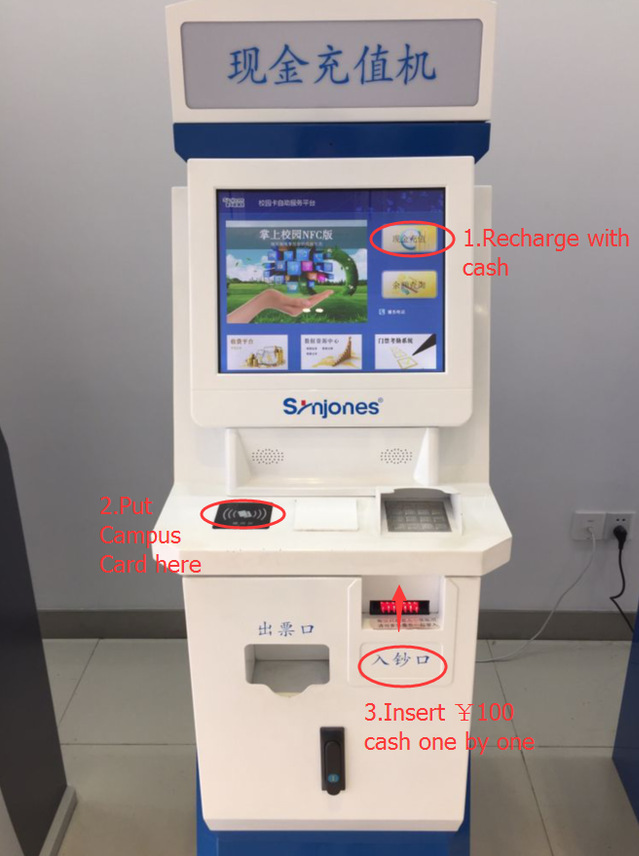 The card is rechargeable and can be replaced at Logistics Service Center near Cafeteria #2 (either self-service or human service). Each time the card is replaced, a 20 Yuan is charged to the card balance. You may also recharge the card, change initial password and pay room electricity fees using the self-service machine inside cafeteria.