I. Accommodation Registration through Wechat
Dear Students,
From now on, you can do the accommodation registration through the wechat which will save the trouble of going to the police every time.
Please follow the procedures:
scan the QR code and subscribe the wechat public account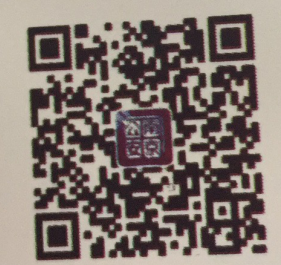 click follow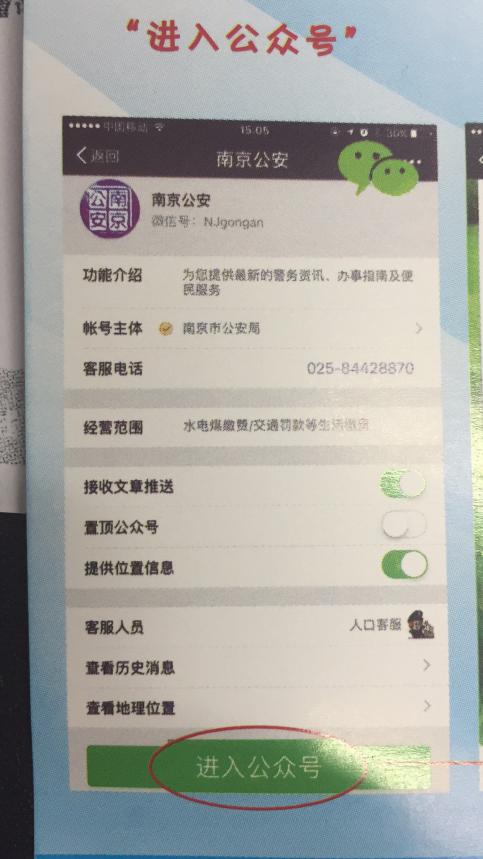 click service(the second button)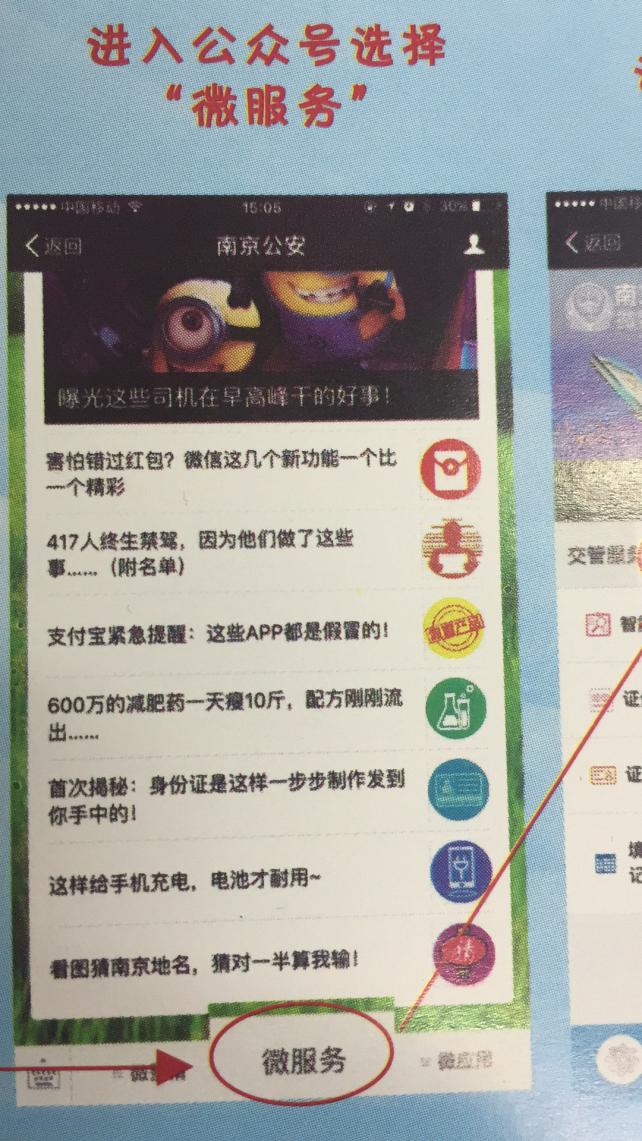 click immigration and then registration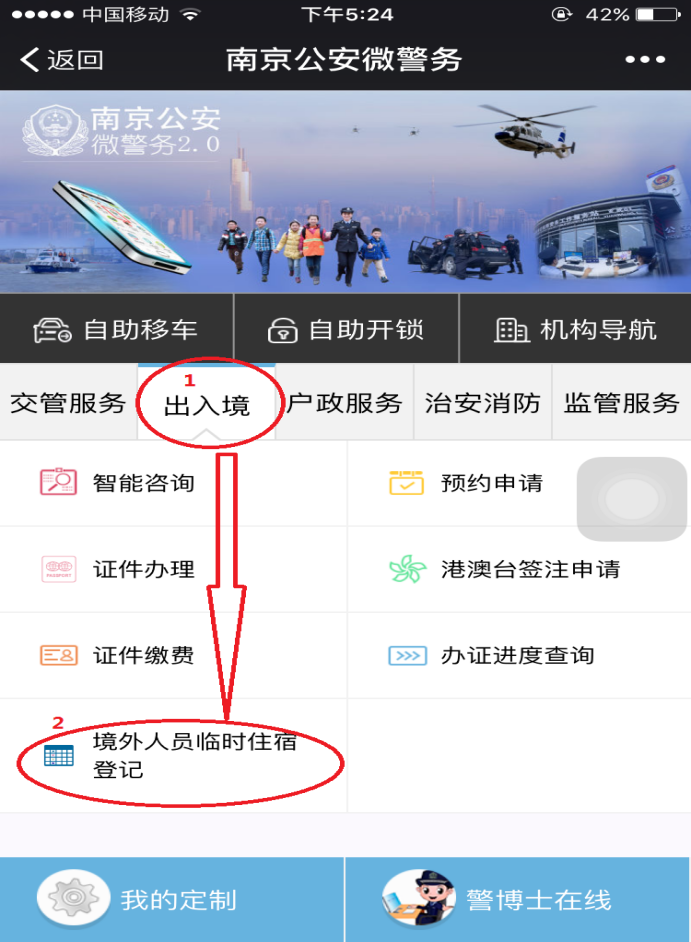 agree the protocol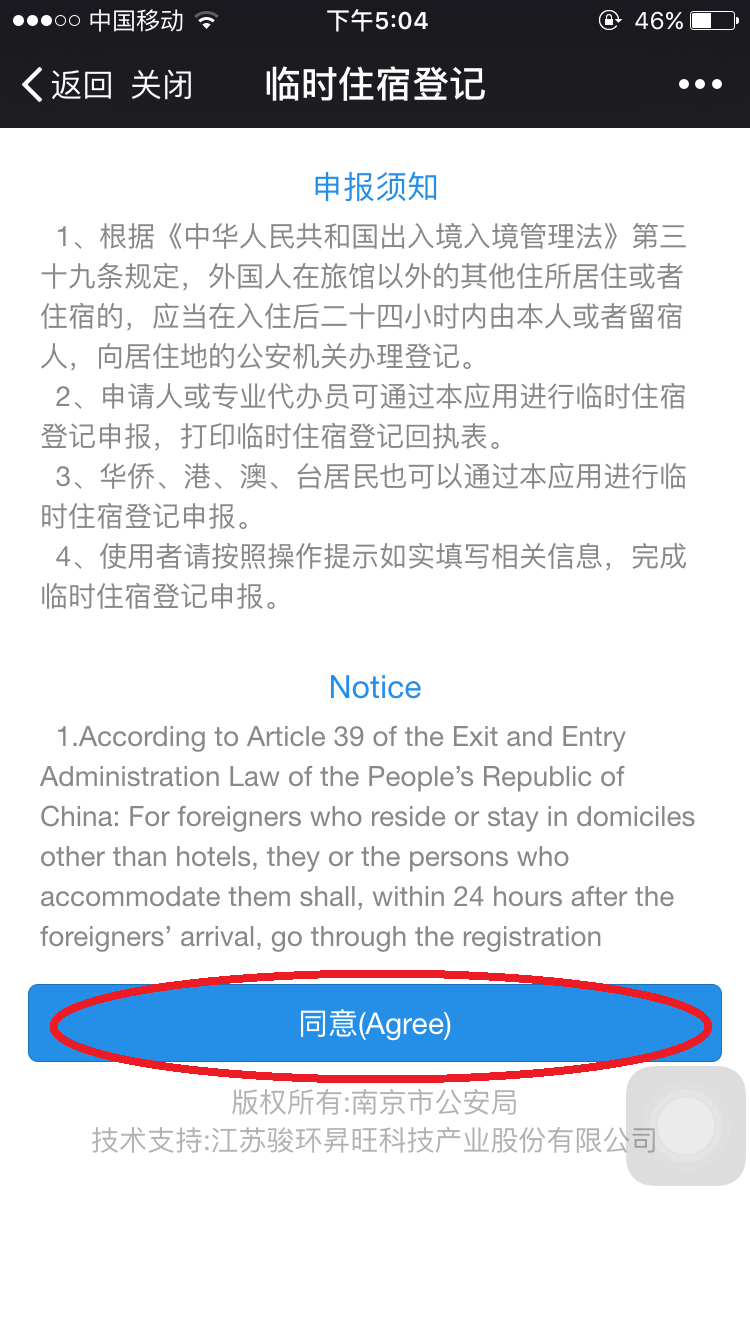 click my registration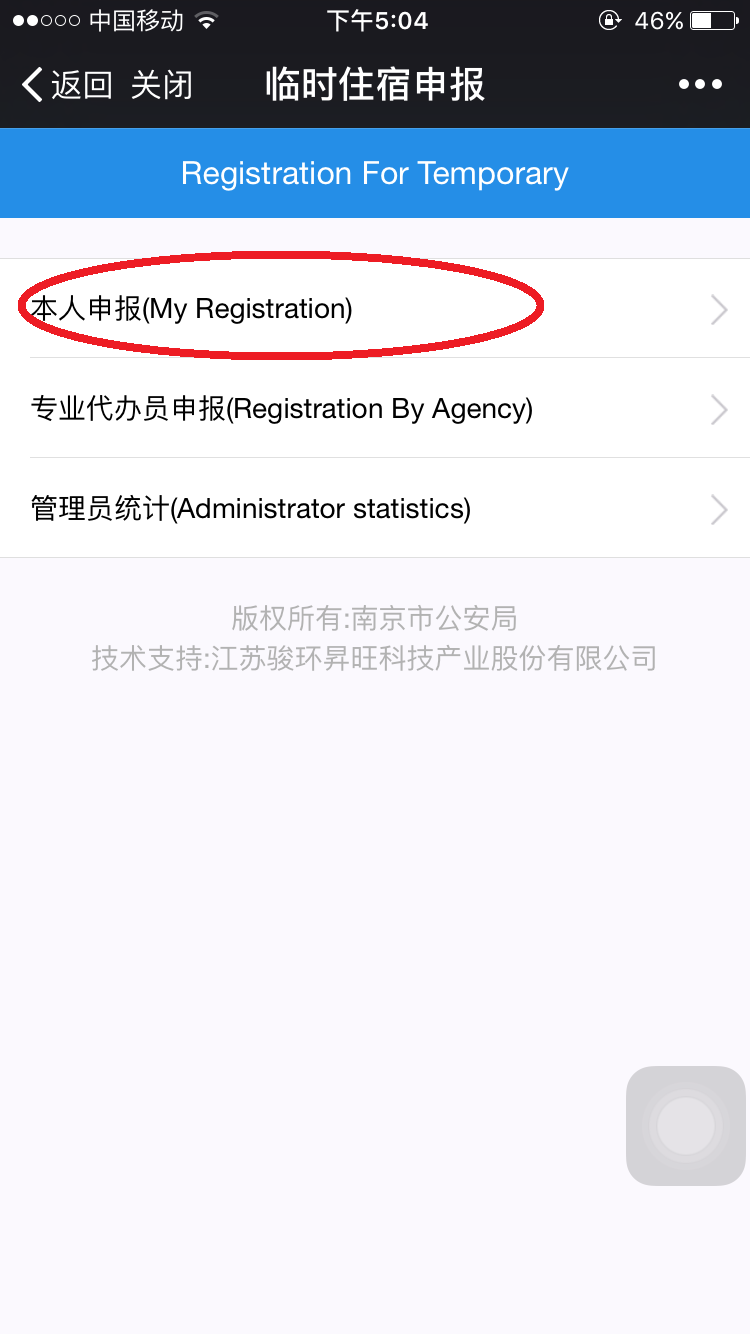 click foreigner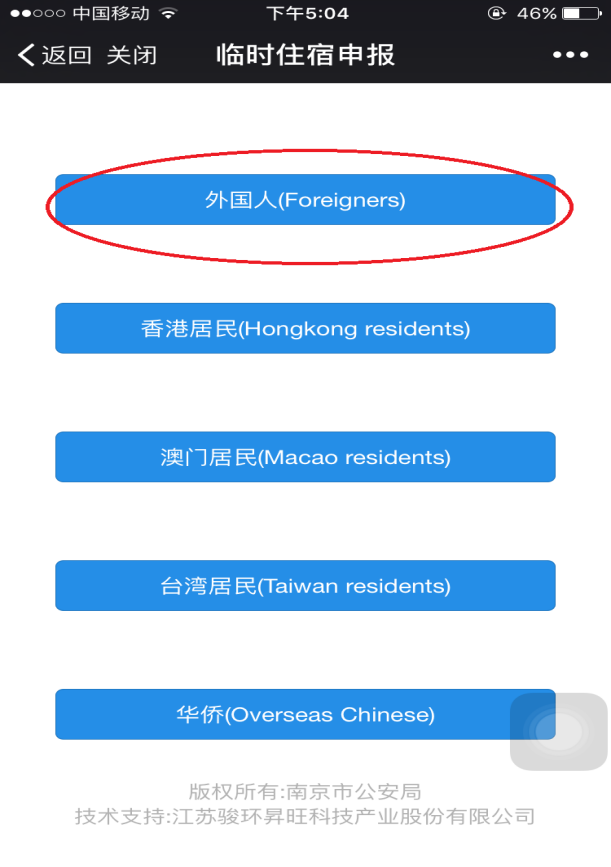 fill in the information and click next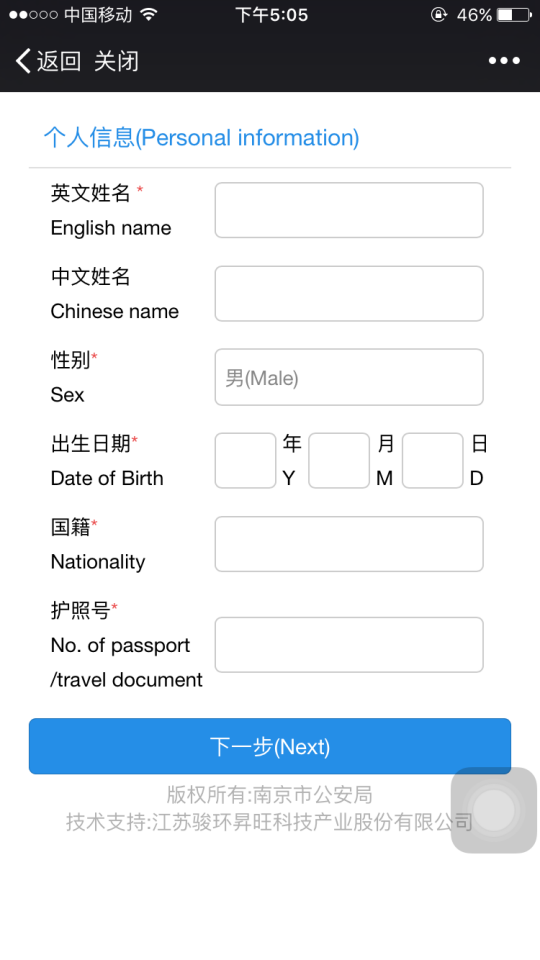 fill in the information and click next
Contact in China please fill in: 张乔源
Next destination:China Pharmaceutical University
Unit in China:China Pharmaceutical University
Address in China:
江苏省南京市江宁区龙眠大道639号(Jiangning Campus)
江苏省南京市鼓楼区童家巷24号(XWM Campus)
Room number:the format shall be like G11 201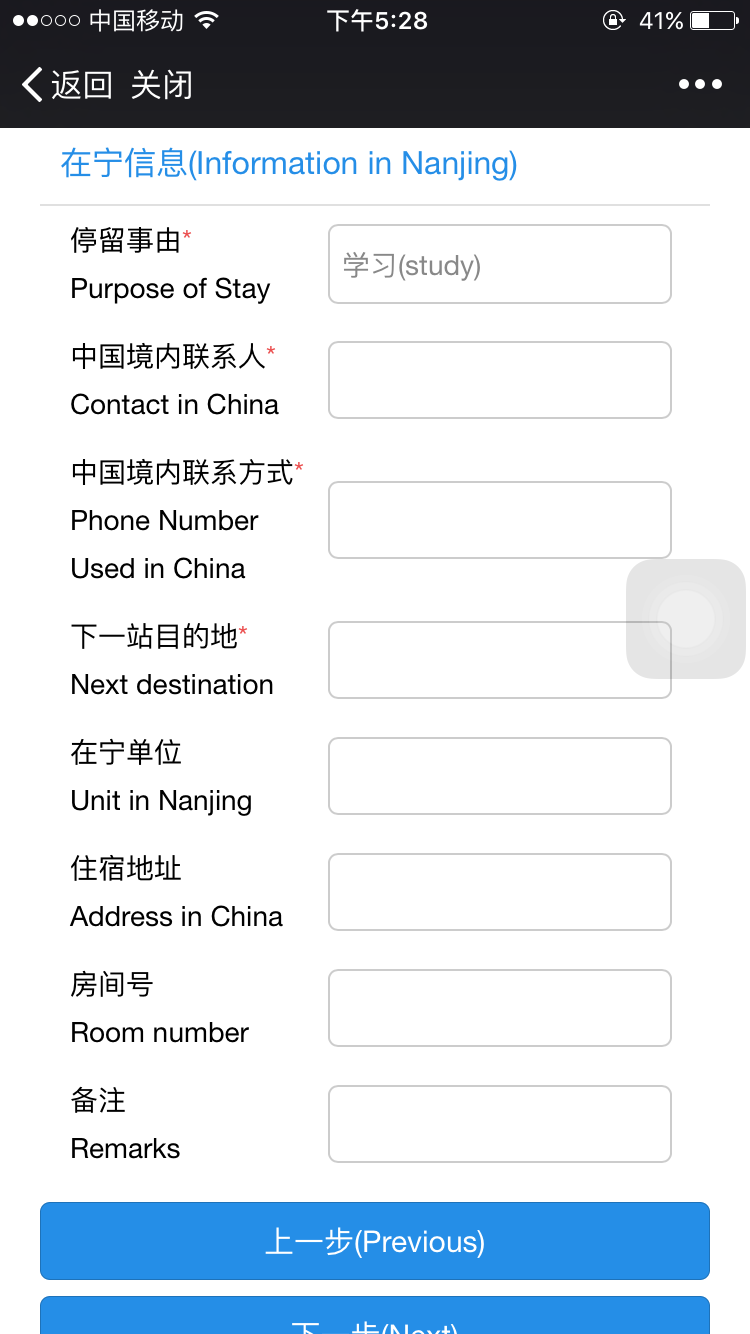 upload the photo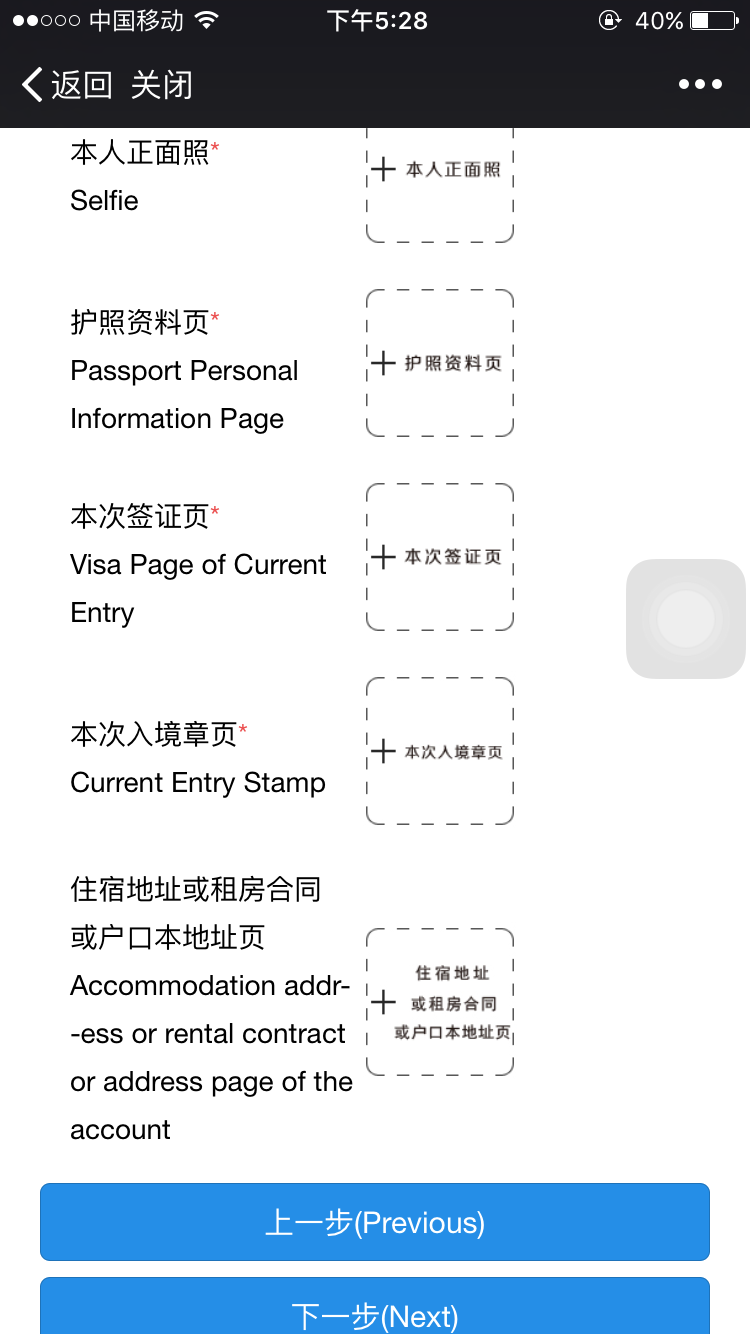 12. check the information, if everything correct click submit
13. click the blue button which means confirm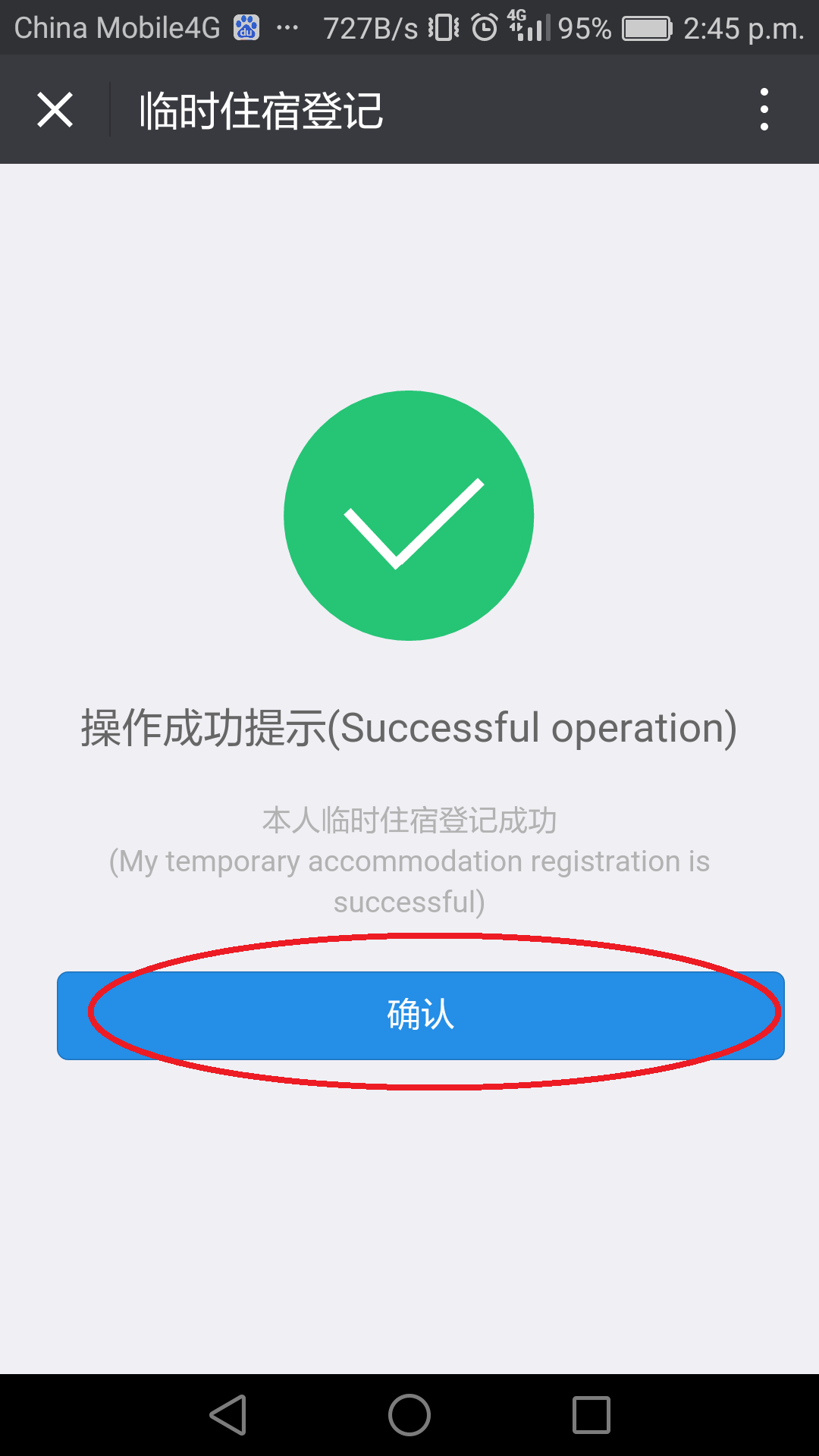 wait for the message from the police in wechat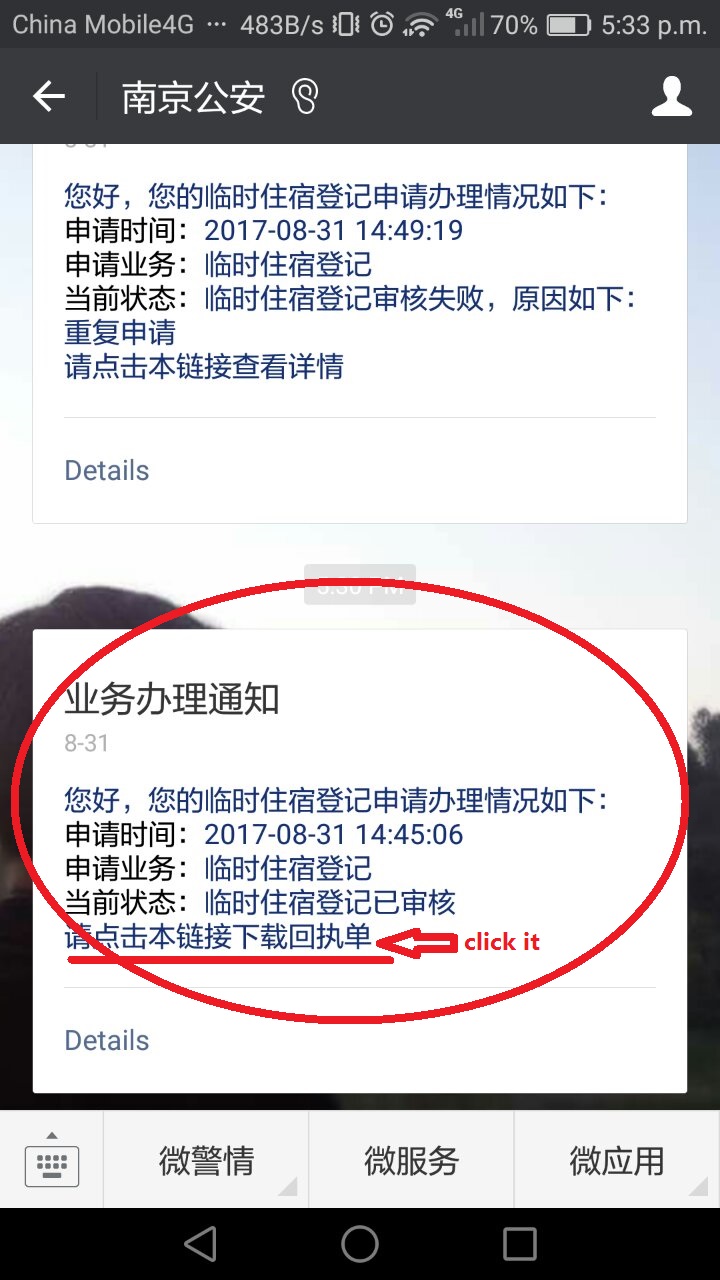 download the receipt and print it out.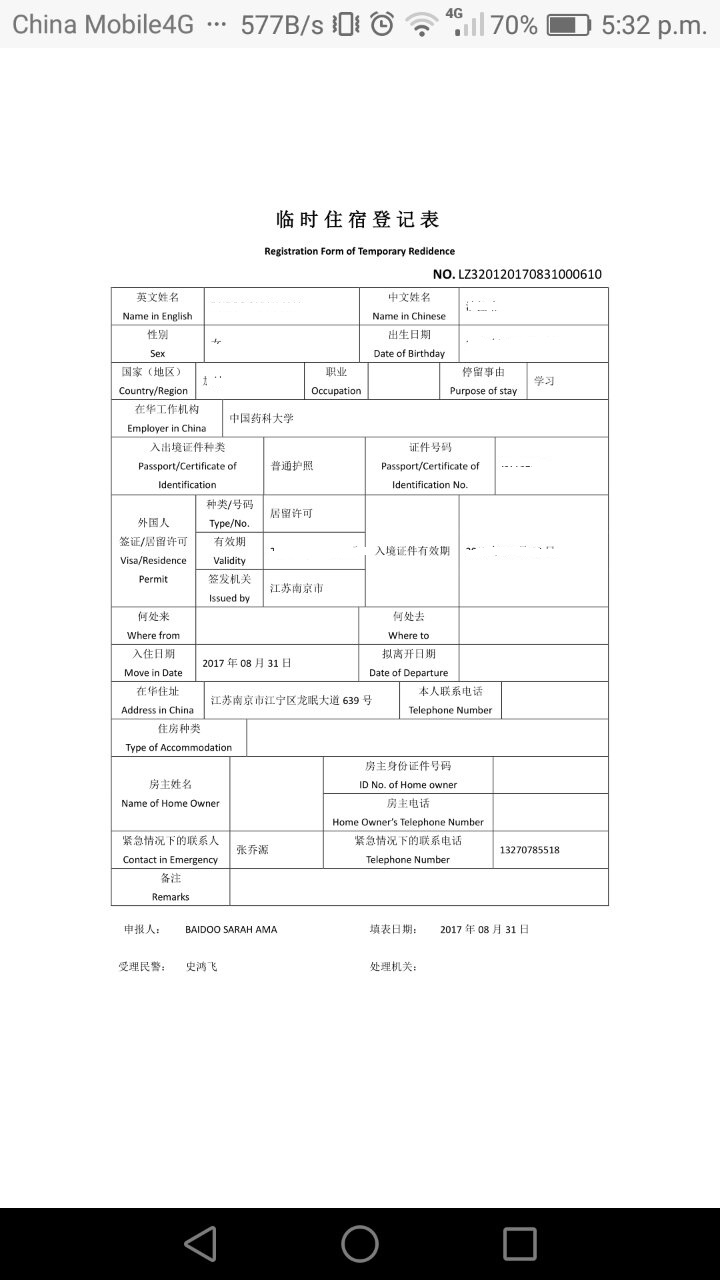 The accommodation registration is done!!
II.Procedure of online reservation for health check
Friendly notice: ALL foreigners must apply online before going to the Hygiene Center.

1.
登录江苏国际旅行卫生保健中心官网www.jithc.net,选择"体检预约"
Open the website and click reservation on the bottom left. The website won't open during busy time.
2. 选择已阅读并点击"下一步"
Roll down the page and choose next.

3. 选择预约时间Make an appointment

4.选择"入境体检" Choose "FOR FOREIGNERS"
5.完善个人信息并提交 Complete the form by filling detailed personal info
6.预约成功,牢记预约号,在预约时间到达本中心体检。
Take a note of the appointed date and booking number.

7.体检时携带护照原件、2张2寸彩色近照;体检时间均为上午8:00-11:30,体检前需空腹;完成体检后3个工作日后领取体检报告。
Supplement materials: Original passport, two 2-inch ID photos. Health Check Time: 8-11:30 AM. Empty stomach required. The Health Certificate will be issued 3 workdays after the health check.