If you wish to reside on campus during your stay at CPU, a limited number of furnished, air-conditioned,all-gender dormitory rooms are available. Housing condition and fee vary (see the form below).
Please note that all dormitories are non-smoking facilities and they are not designed for catering families. If you have spouse and children, you may consider off-campus housing and make your own arrangements.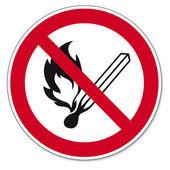 Please note the following:
Room telephones are not provided. Please bring your own mobile phone.
Campus WIFI is everywhere except student dormitories. Please purchase your own Internet access.
Linens(blankets) are not provided. Please bring your own.
All rooms are carpet-free for pest control purposes. The climate here is humid and suitable for pests to make themselves at home in a wool-rich carpet!
Halls, Fees and Conditions
CPU now provides three resident halls for international students:
Fee standard and electricity: visit here



G11

A7 & A8

XWM

Campus

Jiangning

Jiangning

Xuanwumen

Occupancy


Single and double,

No balcony




Double,

Semi-private balcony

Double,

Private balcony




Air conditioner

Yes

Yes

Yes

Hot Water

Yes

Yes

Yes

Refrigerator

No

Yes

Yes

Twin-sized Bed + Mattress

Yes

Yes

Yes

Desk + Chair

Yes

Yes

Yes

Public Laundry

Yes

Yes

Yes

Public Kitchen

Yes

Yes

Yes

Television

No

No

No

Blankets (beddings)

No

No

No
Notes

First-year Guarantee: The university must ensure that there are enough rooms available for all first-year students. Student who don't meet the graduation requirement in the end of program are not considered for on-campus housing placement.

Single-room Guarantee: Although CSC Administration Manual requires all CSC-funded students be placed in double room, currently CPU provides CSC-funded Ph.D. candidate single room free of charge. Student's legal spouse may stay in the same room.

Priority: When CSC-funded Ph.D. candidates are adequately placed, a limited number of single rooms are open for application to self-funded students in September on a first-come, first-serve basis.
However, for those who register late, housing cannot guarantee to meet everyone's specific requests. You should be prepared to accept any available room.
Besides room availability, in very few cases are CSC-funded Bachelor's and Master's student considered for single occupancy, such as quanrantine of infectious diseases or disability, etc.
Students with medical conditions that may cause sudden death such as epilepsy, asthma, food allergies, cardiovascular diseases, obstructive sleep apnea hypopnea syndrome, etc. shall not apply for single room. A timely help from roommate may save your life. If you insist to apply for single room, you must sign a Waiver of Liability with the University.

Roommate Matching
Either students of the same gender or married couples (both should be students) will be arranged in one double room.
You may come with an ideal roommate on the day of university registration.
CSC-funded Bachelor's and Master's candidates will be sharing a double room, as required by the 2017 CSC Administration Manual. Single room is provided only under very special situations such as disability, and student who apply for single room must pay the difference before placement decision is made.

The School will make every effort to accommodate your preferences, but we reserve the right to assign all residence space according to availability, suitability, fairness and need.

Confirmation of Offer
Each resident will receive an offer letter from the Section of International Students for a specific room in a specific building. Submitting the letter to the Housing Administrator and taking the key is seemed as accepting the offer.

Withdrawal
Any student who withdraws or take suspension from the University during the occupancy period is no longer eligible to live in residence. All residence privileges will terminate within 15 days upon confirmed student status termination/suspension. It is the responsibility of the student to notify the School in writing of their Checking-out from on campus housing and to return their keys to the doorkeeper. If no checking-out application is received, the room will continue to bill.

Transfers
Information about other available dormitories is updated frequently. It is the student's responsibility to contact the School for the application.
Transfers are 100% permitted when the room (and facility) has serious quality problems (leakage, etc.) with Housing Administrator's confirmation,
or:
the student's coursework/labwork (>80% of the total hours) moves to the other campus, with supervisor/advisor's confirmation.

Transfers are not permitted for reasons including: different eating and sleeping habits, religion, sexual orientation, political affiliation, bodily odor, need of privacy, or convenient access to kitchen. Transfers are not permitted unless alternative space is available and are mediated as a final resolution between Housing Administrator and School.

Room optimization happens when a student is the only occupant of a double room due to checking-out of the previous roommate. Student will be informed in written and shall accept the office's arrangement, according to the room contract they signed.
Room Checks
For routine fire check, pest control, wall painting or scheduled maintenance, notice will be given to public in advance by the university office concerned. Work will be done without student's presence.
For emergency checks, work will be done without any notice (such as to put up fire, to stop suicidal attempts, to demand visitor to leave).
For all room checks, there shall be two or more staffs enter a room each time.

Laundry and Kitchen
Laundry and kitchen cards are sold and recharged in reception room or using the official APPs.