2020年中国药科大学田径运动会——留学生
10月30日至31日,2020年中国药科大学田径运动会成功举行。本次运动会不仅有中国学生的积极参与,更是吸引了来自全世界60多个国家的国际学生的参与。所有参赛选手在赛场上奋勇争先,力争取得优异的成绩。
The 2020 China Pharmaceutical University Sports Meeting was held successfully from October 30-31. Not only the Chinese students, but also the international students from more than 60 countries around the world participated in the sports meeting. All the participants strove for success on the field and made outstanding achievements.
10月30日上午8时许,本次运动会开幕式拉开帷幕。由近80名国际学生组成的国际教育学院方阵在操场上格外引人注目。他们代表了来自巴基斯坦、越南、柬埔寨、哈萨克斯坦、加纳、苏丹、尼日利亚等60多个国家的500多名学生。身着传统的服饰,手持五颜六色的国旗,迈着整齐划一的步伐,向大家展示着留学生们各自的特色与文化。他们用欢快的节奏,带来了古老传统的非洲鼓表演;伴随着时下最流行的音乐,他们将时尚帅气的舞蹈呈现在全校师生面前,表达着留学生们对中国的热爱,同时也彰显着我校国际化教育的良好成果。在疫情防控之下,留学生们依然保持着井然有序的生活,从未在体育锻炼上有所松懈。虽然来自五湖四海,此刻却共聚在这片土地上,组成整齐的队列,用不同的语言诉说着和我们一样的心声:"爱在药大,情系五洲"。
At 8 am, October 30, the opening ceremony of the sports meeting officially began. Consisting of nearly 80 international students, the parade of School of International Education was particularly eye-catching on the playground. They represented more than 500 students from over 60 countries, including Pakistan, Vietnam, Cambodia, Kazakhstan, Ghana, Sudan, Nigeria and so on. Dressed up in traditional costumes and holding colorful national flags, the students marched orderly in high spirits, displayed their own cultures and characteristics. With bright and jolly rhythm, they gave the cheerful performance of traditional African drums. Accompanied by the latest popular music, they presented the fashionable and handsome dance steps in front of all the teachers and students, expressing the international students' love for China and highlighting the vigorous development of international education of CPU. In spite of the epidemic situation, the international students maintained an orderly life as usual without any slackening in physical exercises. Though they come from all over the world, they are now gathering together in CPU, forming an orderly team, and expressing their love for China, for CPU, especially during the epidemic prevention and contro period!
开幕式之后是激动人心的正式比赛。留学生们今年不仅积极参加了100米、800米、1500米、跳远、铅球等个人比赛,还参加了4*100米、8*50米、跳长绳、无敌风火轮等团体比赛。他们踊跃报名,利用课余时间积极训练,为他们的优异表现打下了坚实的基础。赛场上,他们表现得分外出色,如离弦之箭,在跑道上飞驰。来自世界各地的学生齐聚在此,为大家奉献了无数精彩的比赛,不仅提高了学生的身体素质,更是促进了国际间的交流。
The opening ceremony was followed by various exciting competitions. International students not only actively took part in individual competitions such as 100m races, 800m races, 1500m races, long jump and shot put, but also participated in 4*100m, 8* 50m, long jump rope and invincible hot wheel and other team games this year. They actively signed up and used their spare time for hard training, which laid a solid foundation for their excellent performance. In the sports meeting, athletes from all over the world performed extraordinarily well, galloping on the track like arrows leaving the string. Students from all over the world gathered here and provided countless wonderful games for us, which not only strengthened students' physical wellness but also improved international communications.
通过日常的积极训练和赛场上的奋勇争先,最终我院留学生荣获最佳组织奖、男子团体总分第三名以及集体项目团体总分第六名的优异成绩。来自世界各地的运动员们在这次运动会中展示了自己的风采,不仅凸显了我校的兼容并蓄,更是代表了我校国际教育的蓬勃发展。
Through diligent training and gallant performances in the competitions, the School of International Education won the Best Organization Award, ranked the thirdand sixth place in the total score for men's games and groupgames respectively. Athletes from all over the world showed their style in the sports meeting, demonstrating not only the inclusiveness and openness of CPU, but also the vigorous development of the international education of CPU.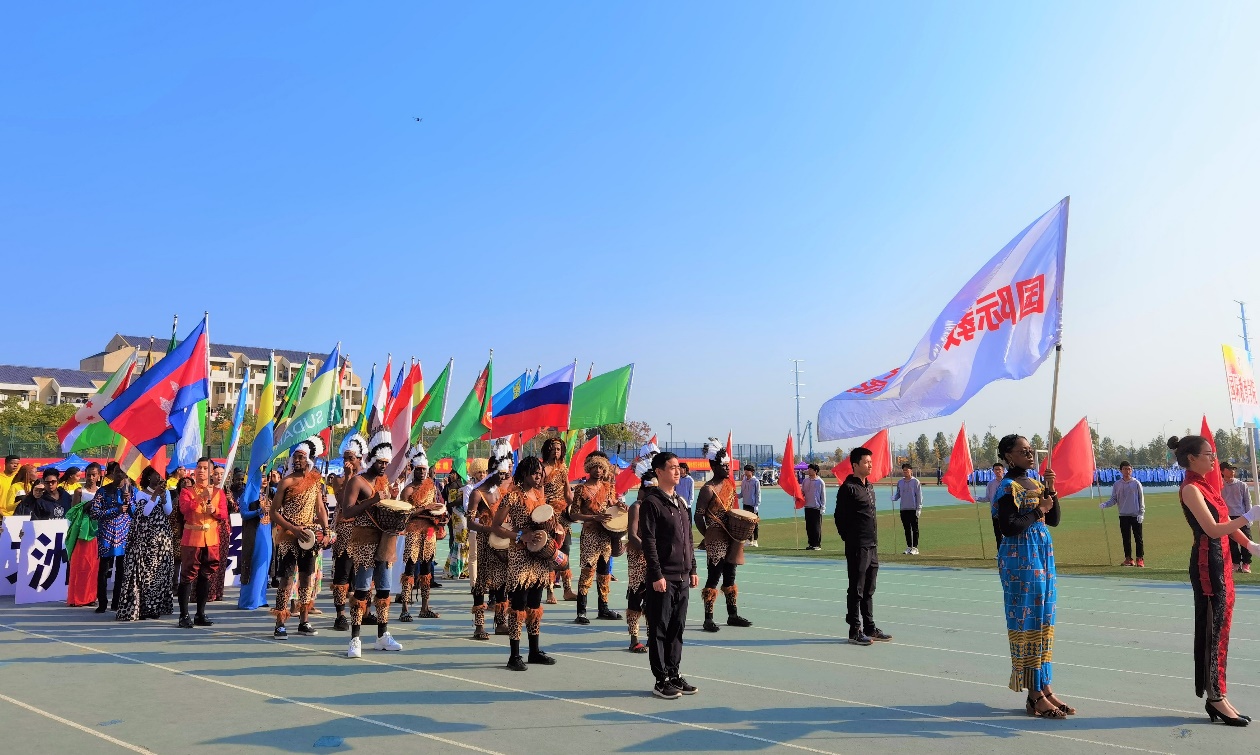 The parade of School of International Education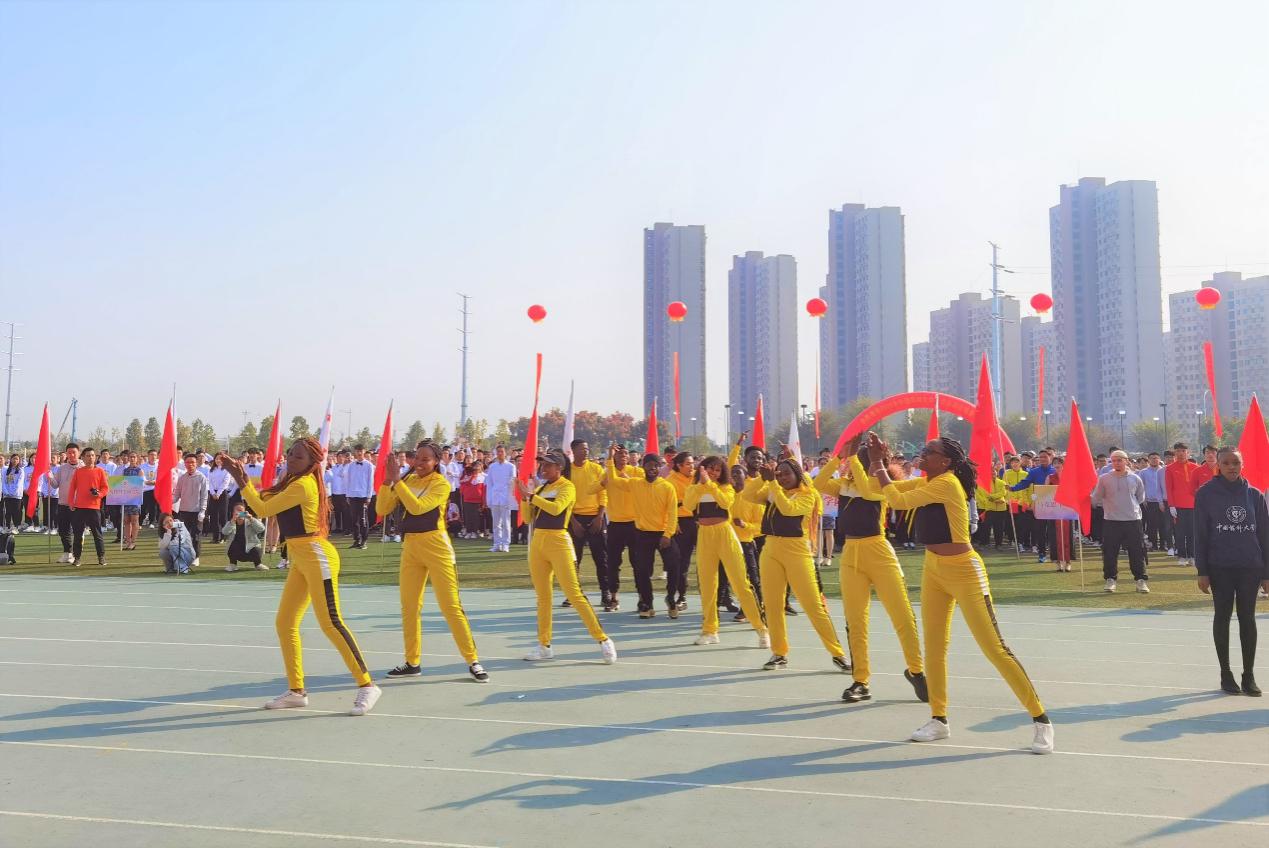 Dancing of the parade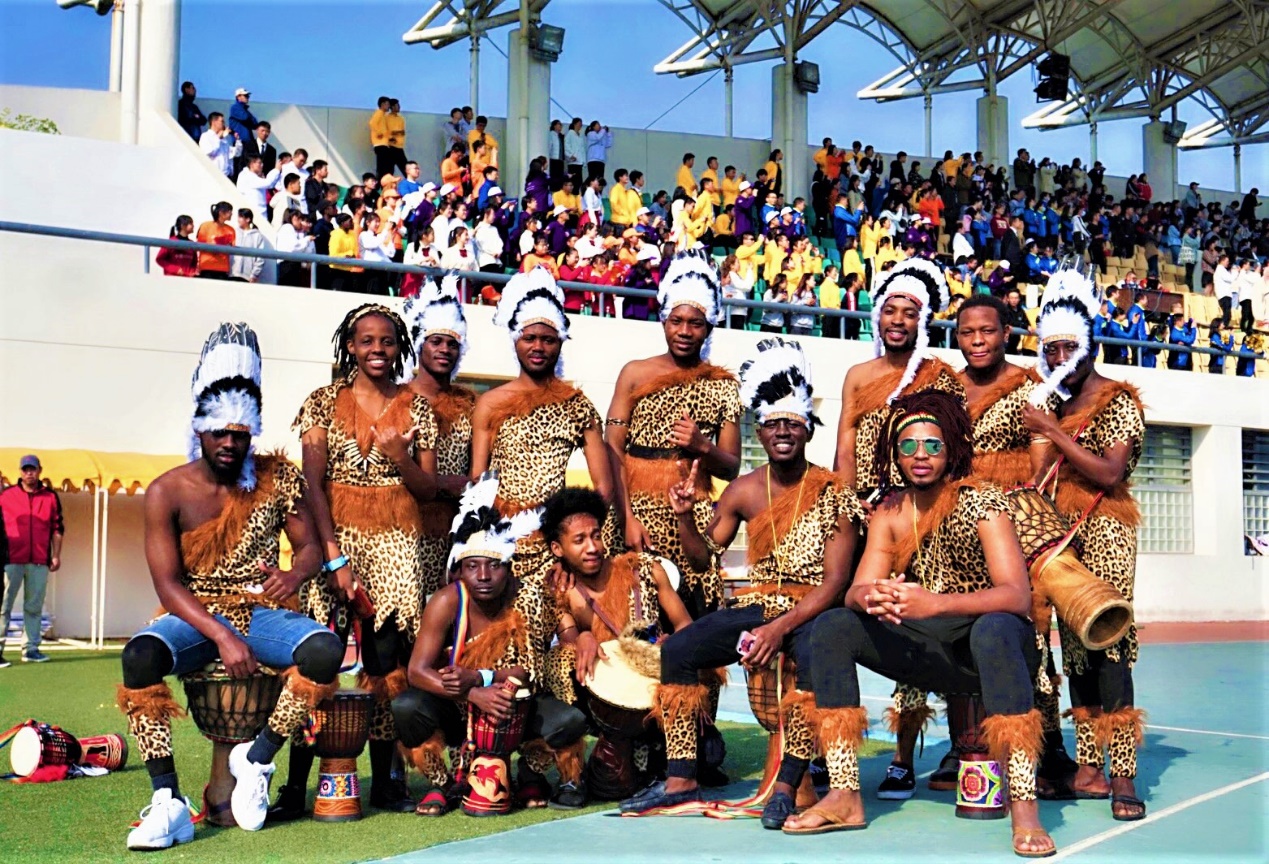 Performance of African drums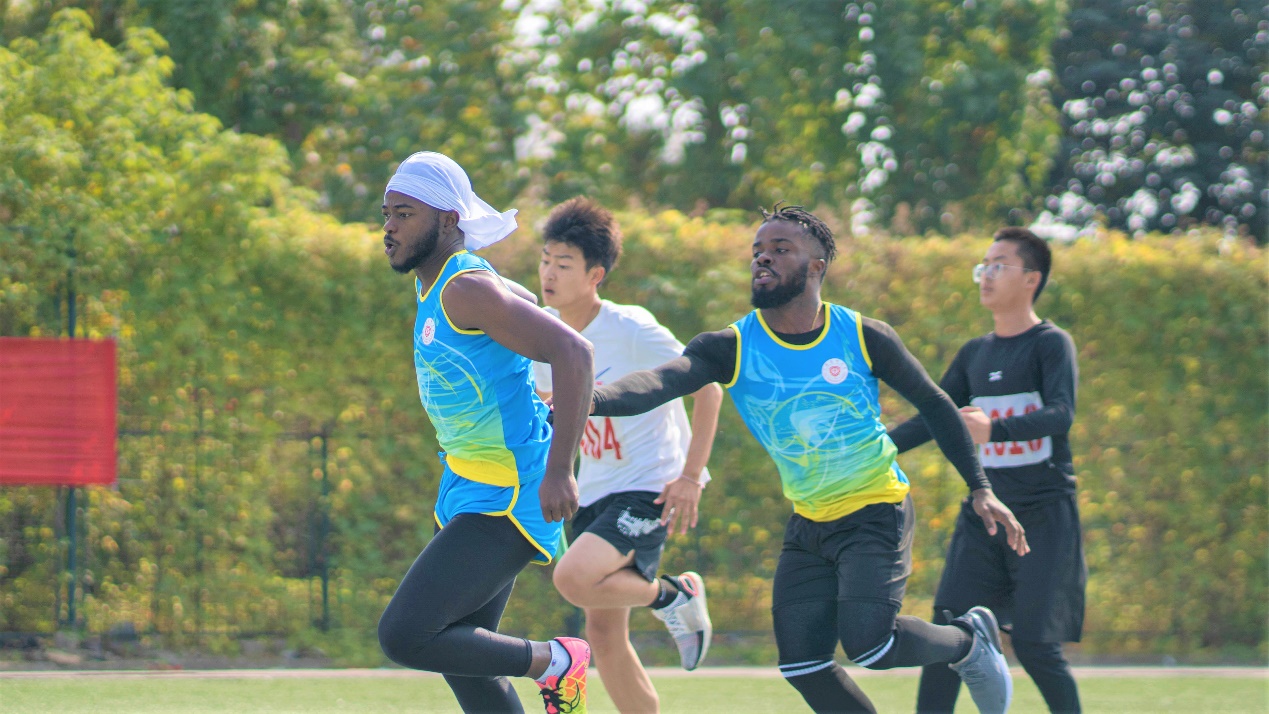 Relay race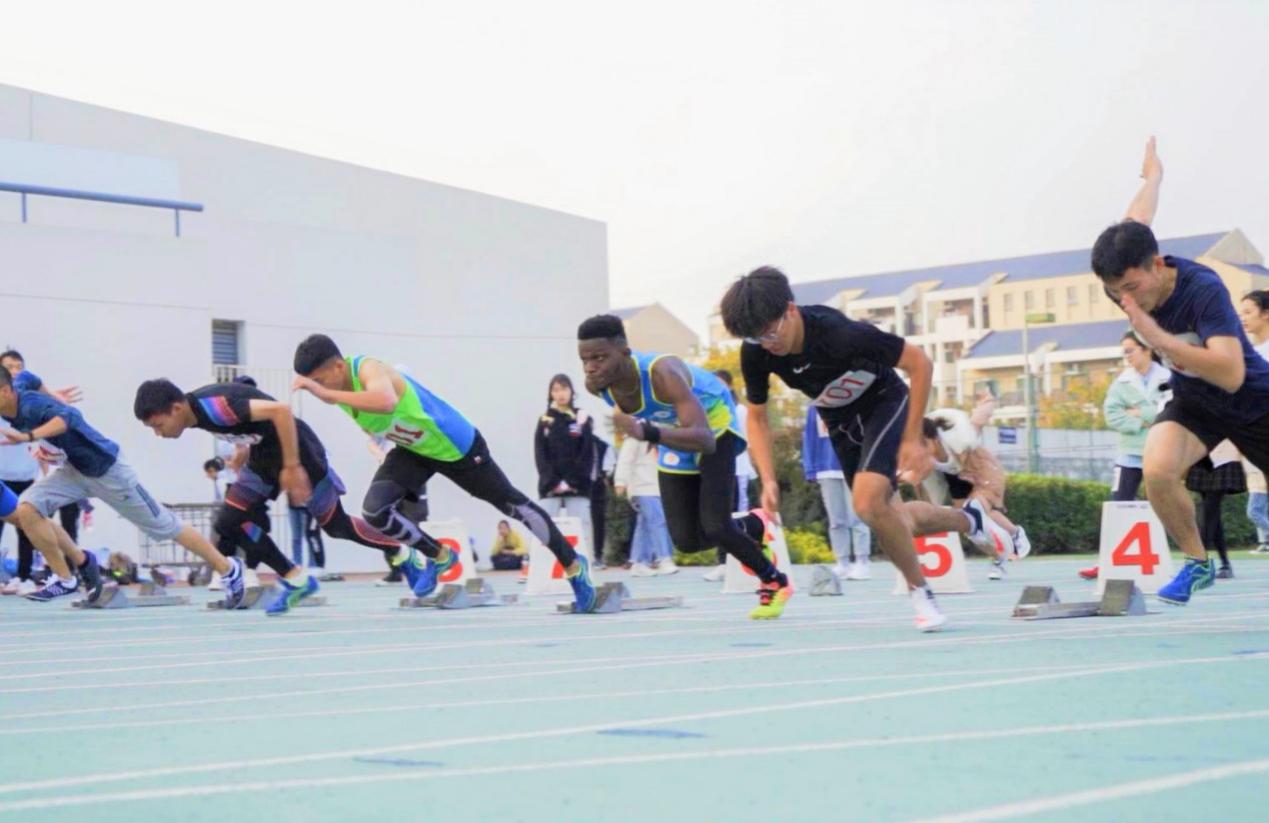 100m race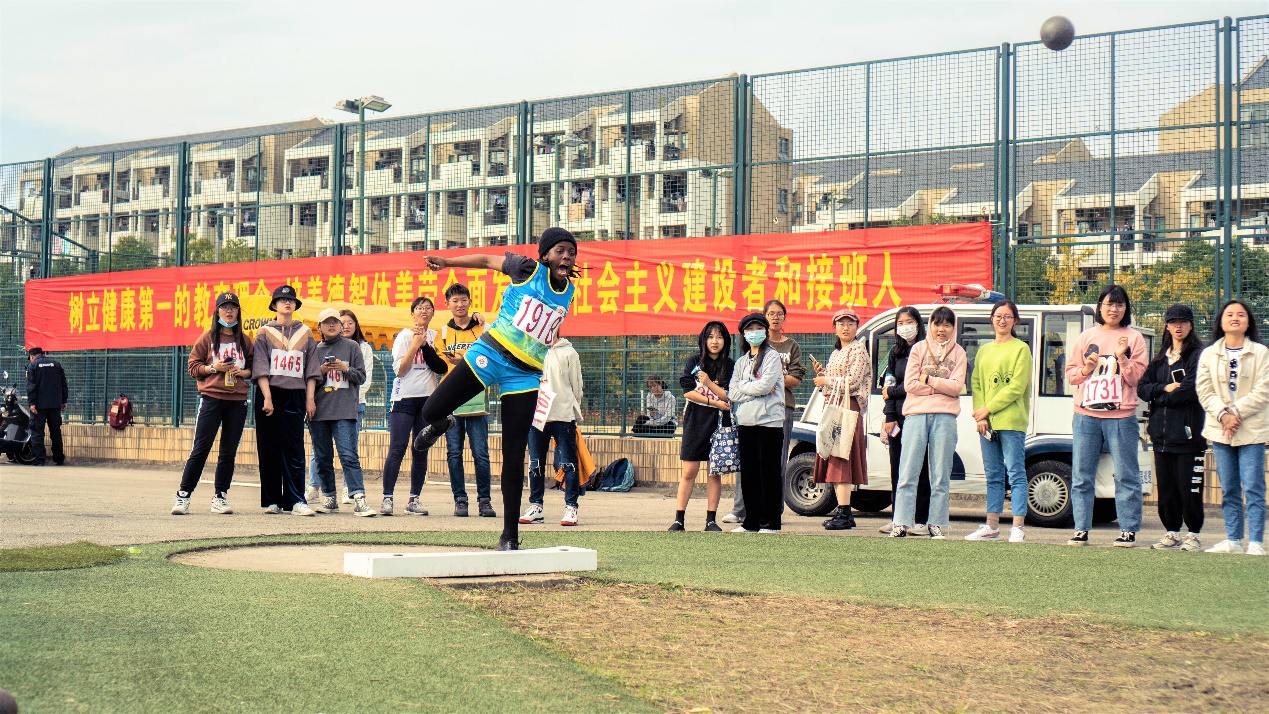 Shot put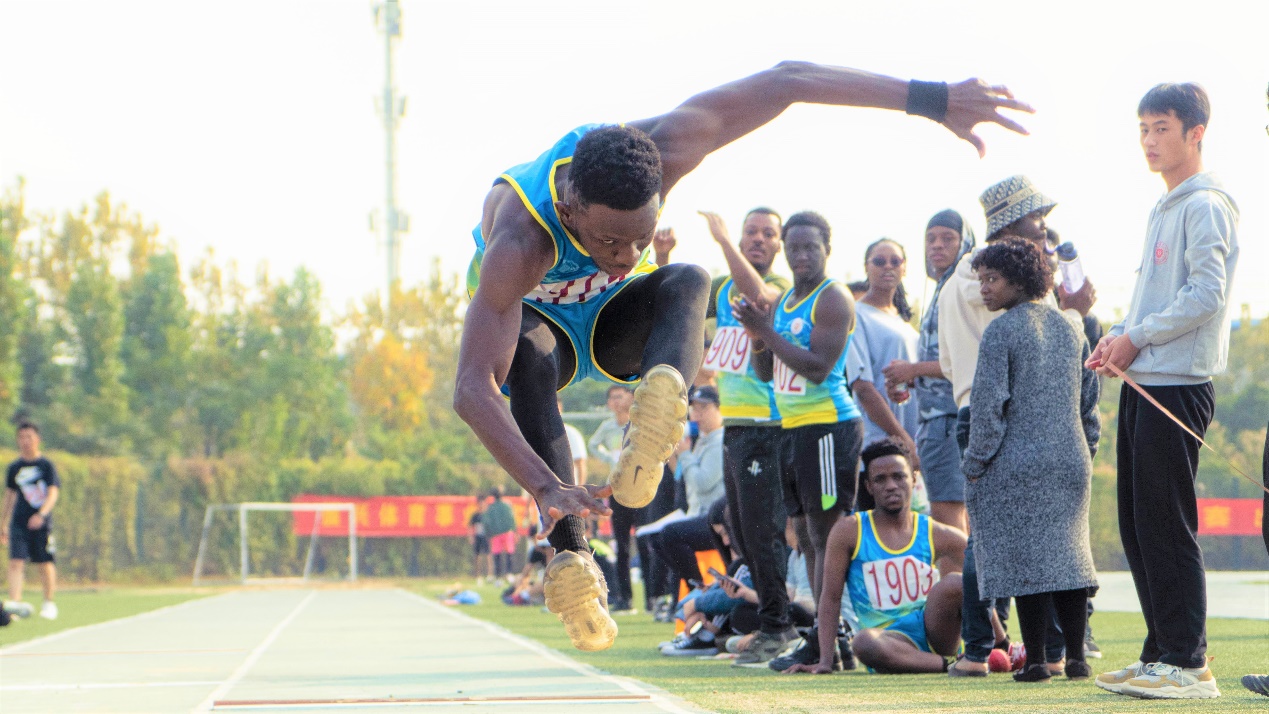 Long jump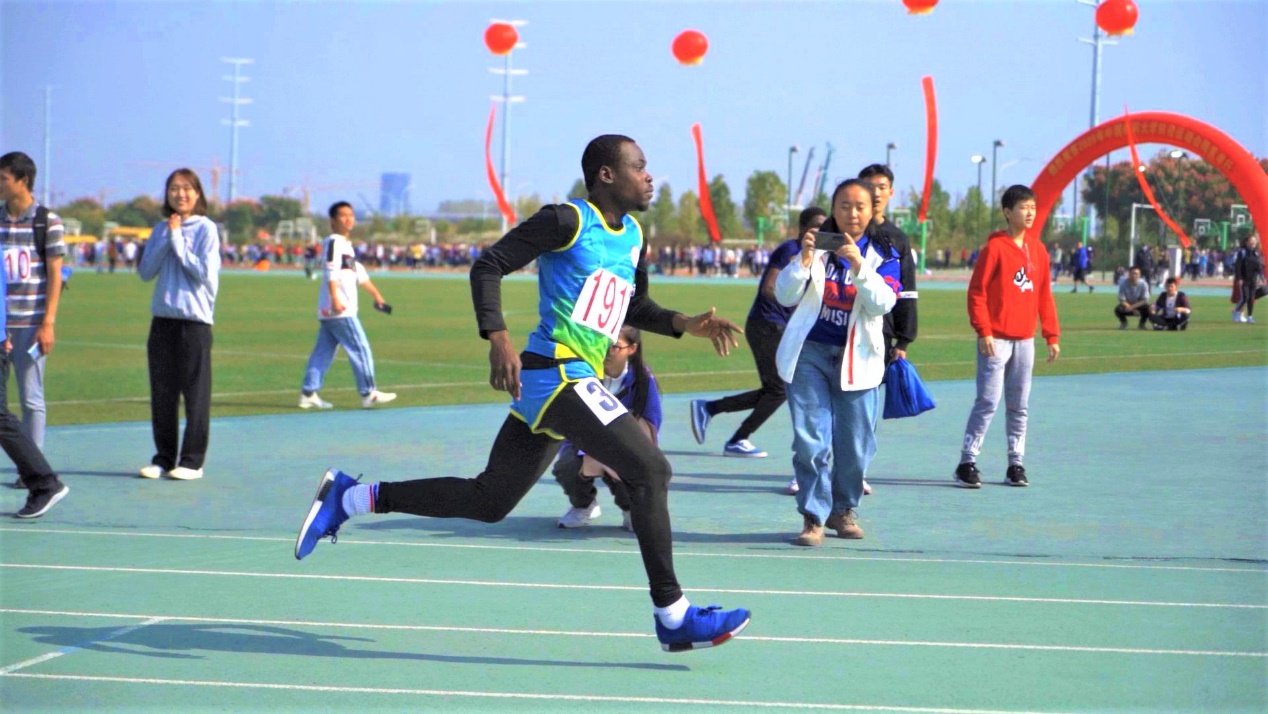 Long-distance race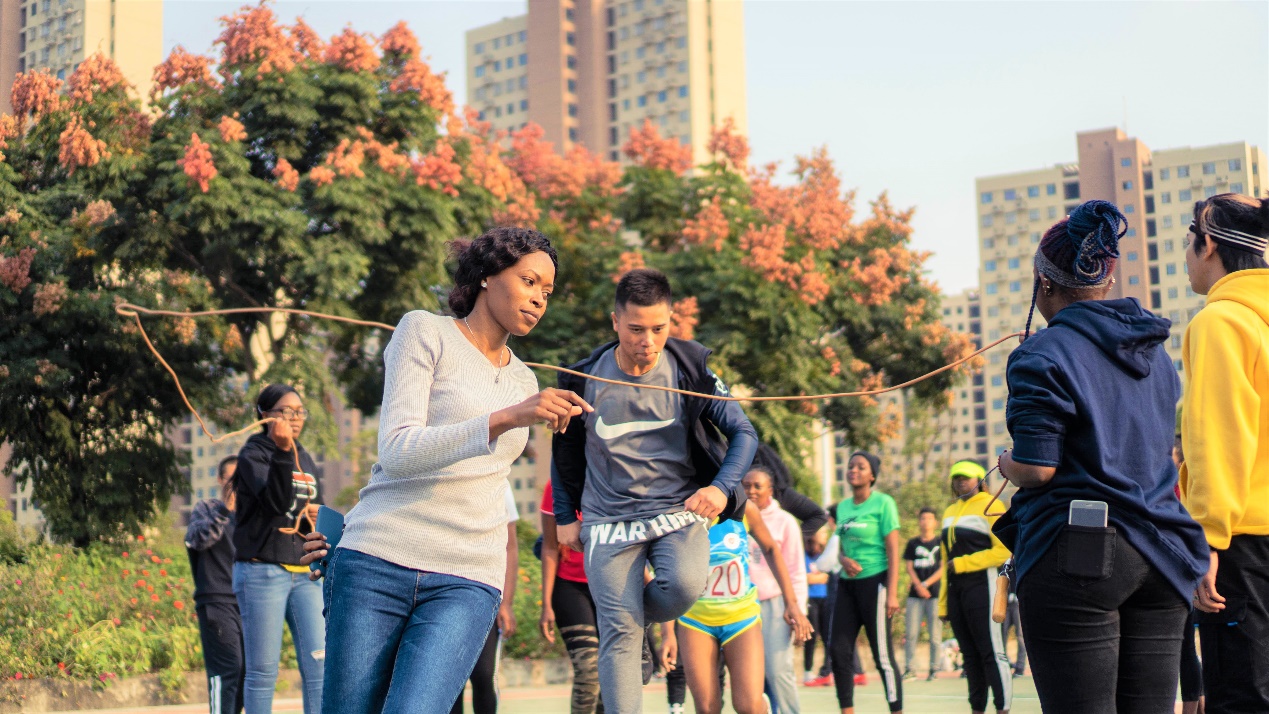 Jump rope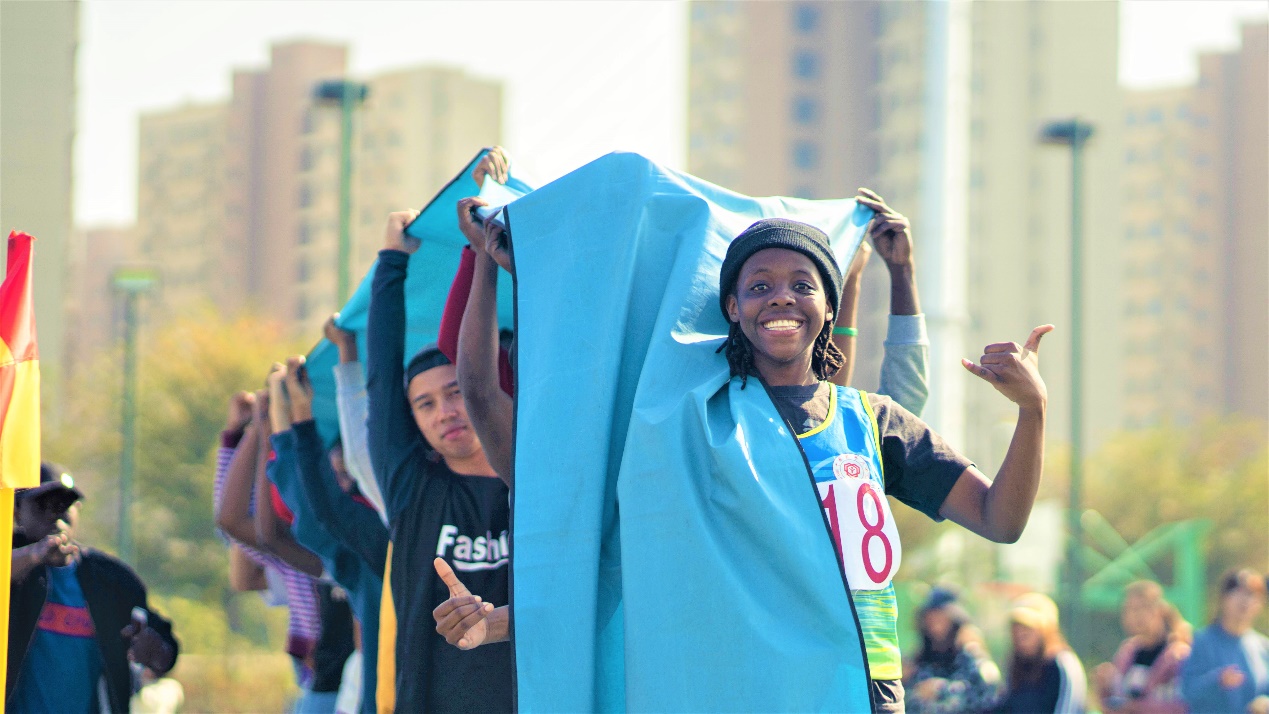 Invincible hot wheels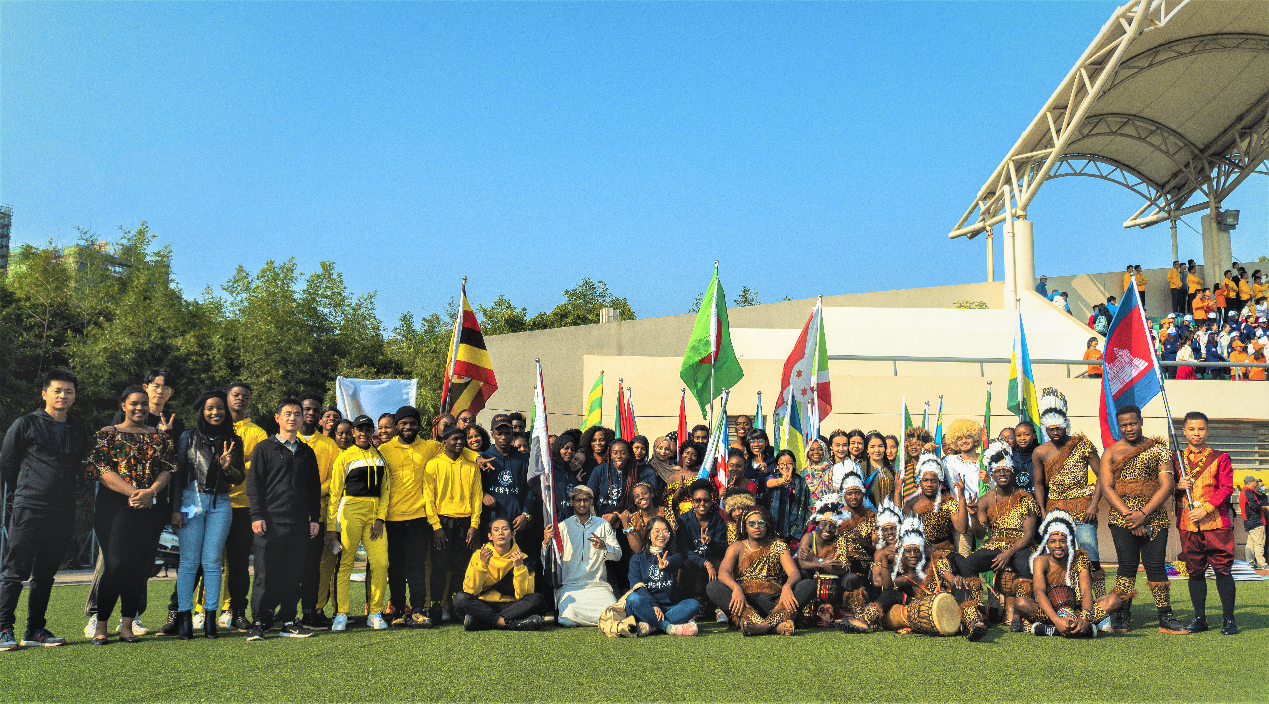 Group photo