On December 4th, the "Experience China" cultural experience activity organized by the School of International Education for Chinese government scholarship international students was successfully held, and nearly 40 international students of CPU from 19 countries participated in the activity.
With the theme of "Experience China -- a Walk into Chinese folk custom", the activity was divided into two parts: visit of intangible cultural heritage and in-person experience of Chinese folk custom. The purpose is to enhance international students' understanding of Nanjing intangible cultural heritage, enjoy the performance by representative inheritors of intangible cultural heritage and appreciate the cultural essence of Nanjing, the ancient capital of six dynasties, hence feel the profound historic culture of China by visiting Nanjing Folk Museum.
After the activity, all students said that this event offered them a chance to observe China from a different perspective and widened their comprehension about Chinese traditional culture and Nanjing folk culture. Such chance was of great significance and could not be provided by simply reading textbooks. They also expressed their willing of participating in more similar activities in the future so as to explore China and deepen their understanding of China.
"Experience China" social practice and cultural experience activity is organized by the Ministry of Education and China Scholarship Council since 2015, of which the purpose is to enhance the Chinese government scholarship students' awareness and understanding of China's contemporary development and traditional culture, and improve their sense of honor. The School of International Education organizes such activity for international students every year, which is very popular among international students.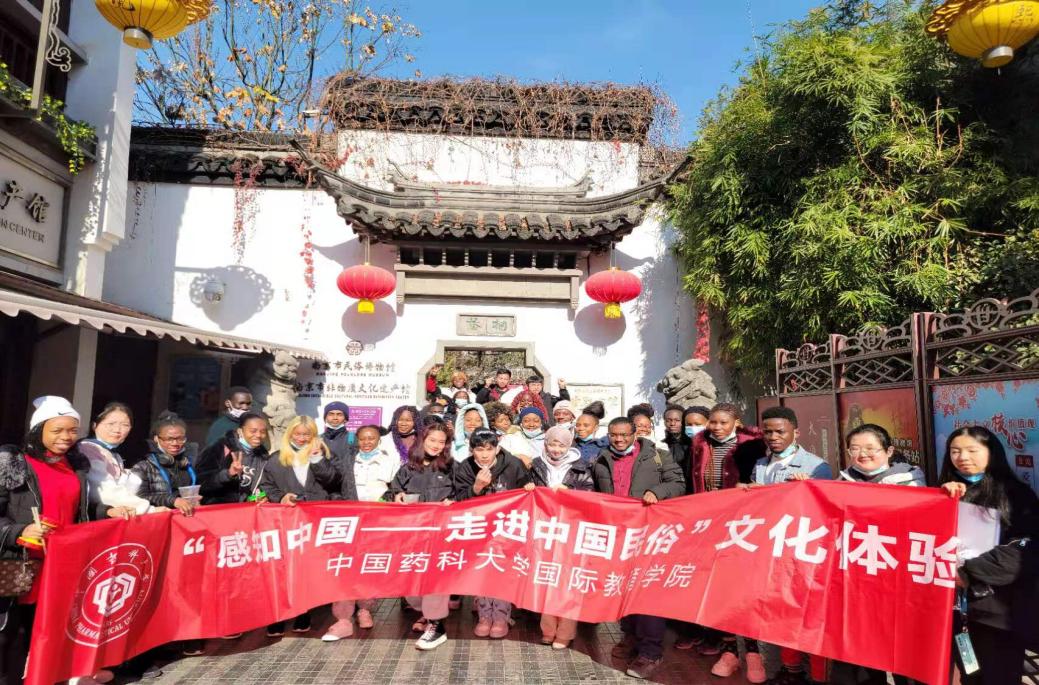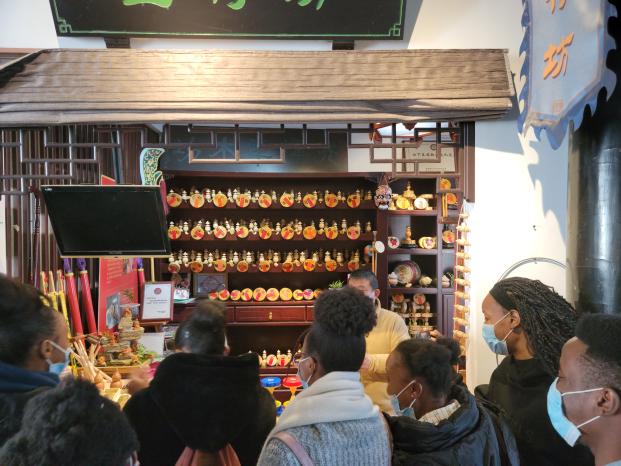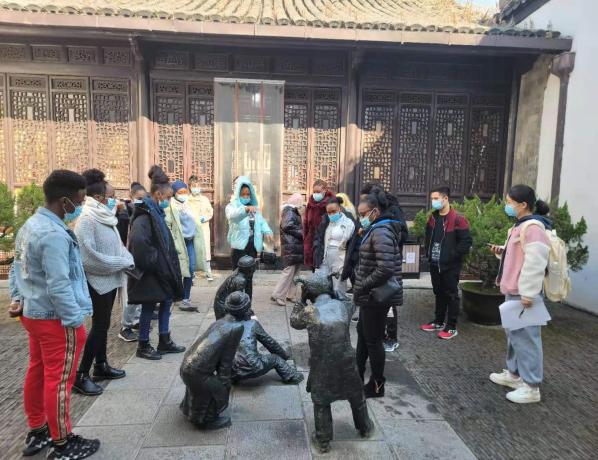 Tour to Nanjing Folk Museum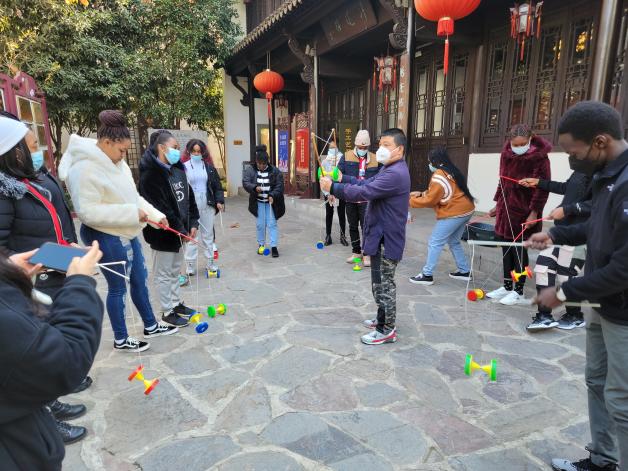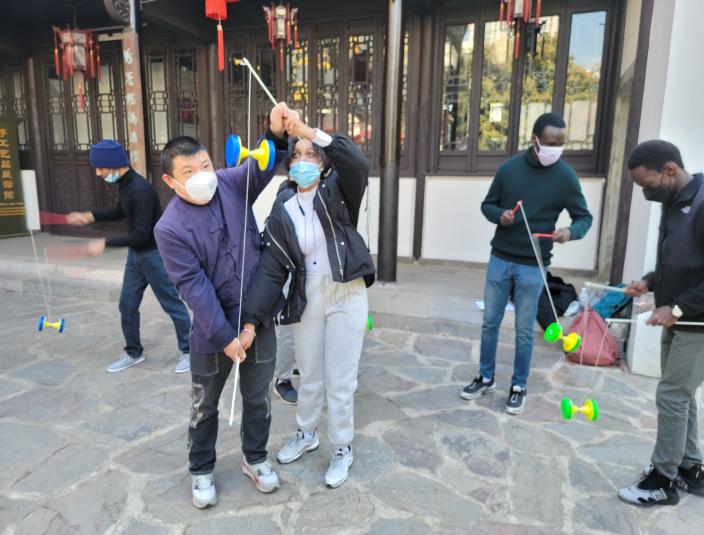 Experience of playing diabolo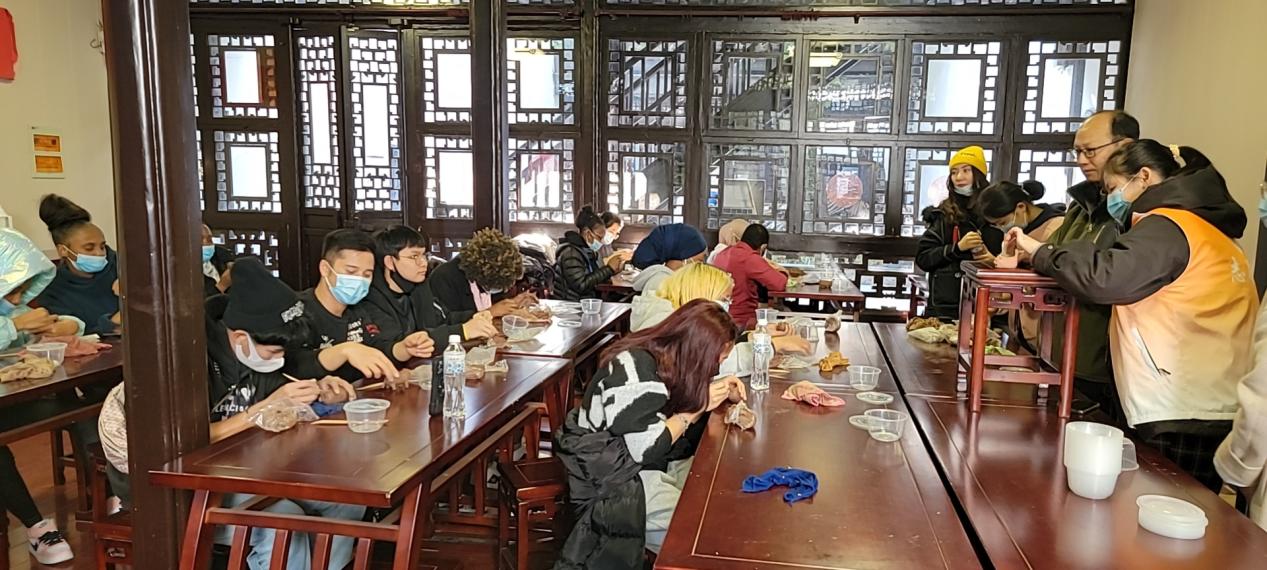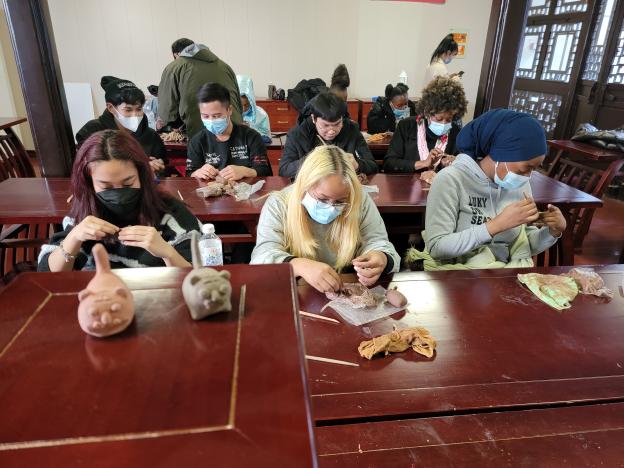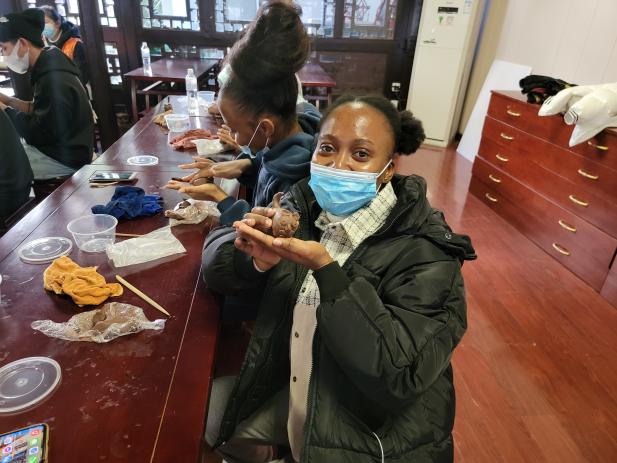 Experience of mold clay figurine