In the afternoon of October 8, the Orientation Meeting for 2021 international students was held in the Lecture Hall 111, Building of Economics and Arts, Jiangning campus. Prof. Xu Ming, dean of School of International Education, Tian Lingling, director of Outpatient Department of Jiangsu International Travel Health Care Center, Zhu Jun, police officer of Entry-exit Management Detachment of Nanjing Municipal Public Security Bureau, Gu Jing, teacher of CPU Psychological Development Center, relevant teachers and all on-campus international students have attended this meeting.
At the very beginning of the meeting, Prof. Xu Ming, dean of School of International Education extended warm welcome to 2021 international freshmen. He encouraged and inspired them to abide by disciplines and laws, concentrate on studies and courses, stay true to their missionduring their study here. He also sincerely wished them a wonderful and fulfilling study time in CPU.
Then, all international students present stood up and raised their right fists and swore an oath as pharmacy students.
In the meeting, director Tian Lingling emphasized the importance of entry medical examination and the precautions against respiratory infectious diseases and vaccination information about various vaccines. Police officer Zhu Jun explained the Chinese laws, visa related issues, and some frequent illegal phenomena by international students carefully. Ms. Gu Jing elaborated on the significance of mental health and instructed them in adapting to university life. She also asked all the international students on campus to complete psychological assessment on time. Other teachers in School of International Education clarified other issues including the regulations about student's status, scholarship, visa, attendance,as well as reward and punishment system. They also answered the questions posed by international students patiently.
Through this meeting, international freshmen had a deeper understanding of Chinese laws, school regulations and infectious disease prevention and control, which will help them to pursue a safe, healthy and fulfilling study life.
After the meeting, leaders and teachers from School of International Education visited international freshmen in the dormitory, getting a better understanding of their study and living conditions. On behalf of the school, they expressed their care and concern for the international freshmen.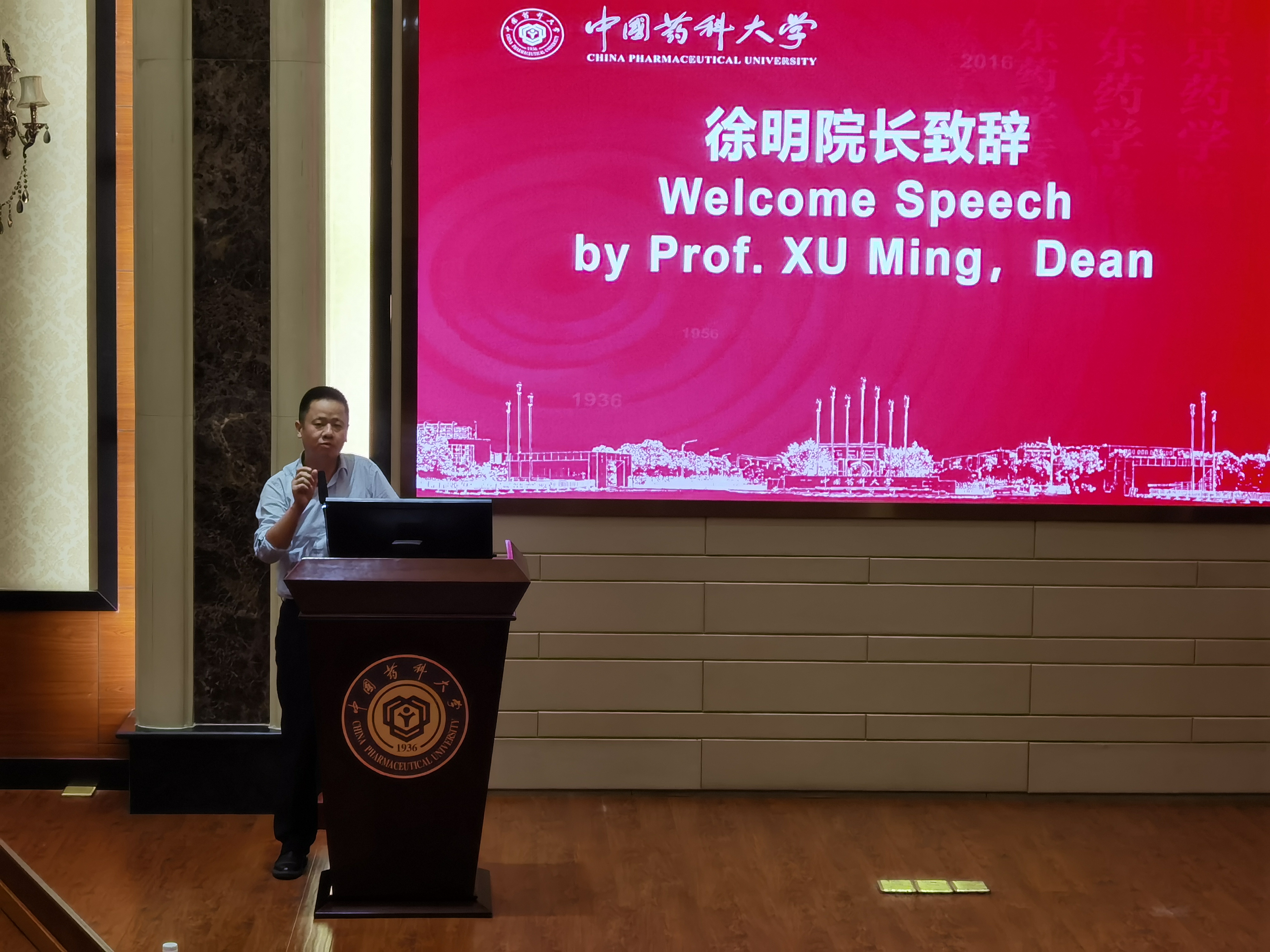 Prof. Xu Ming delivering the speech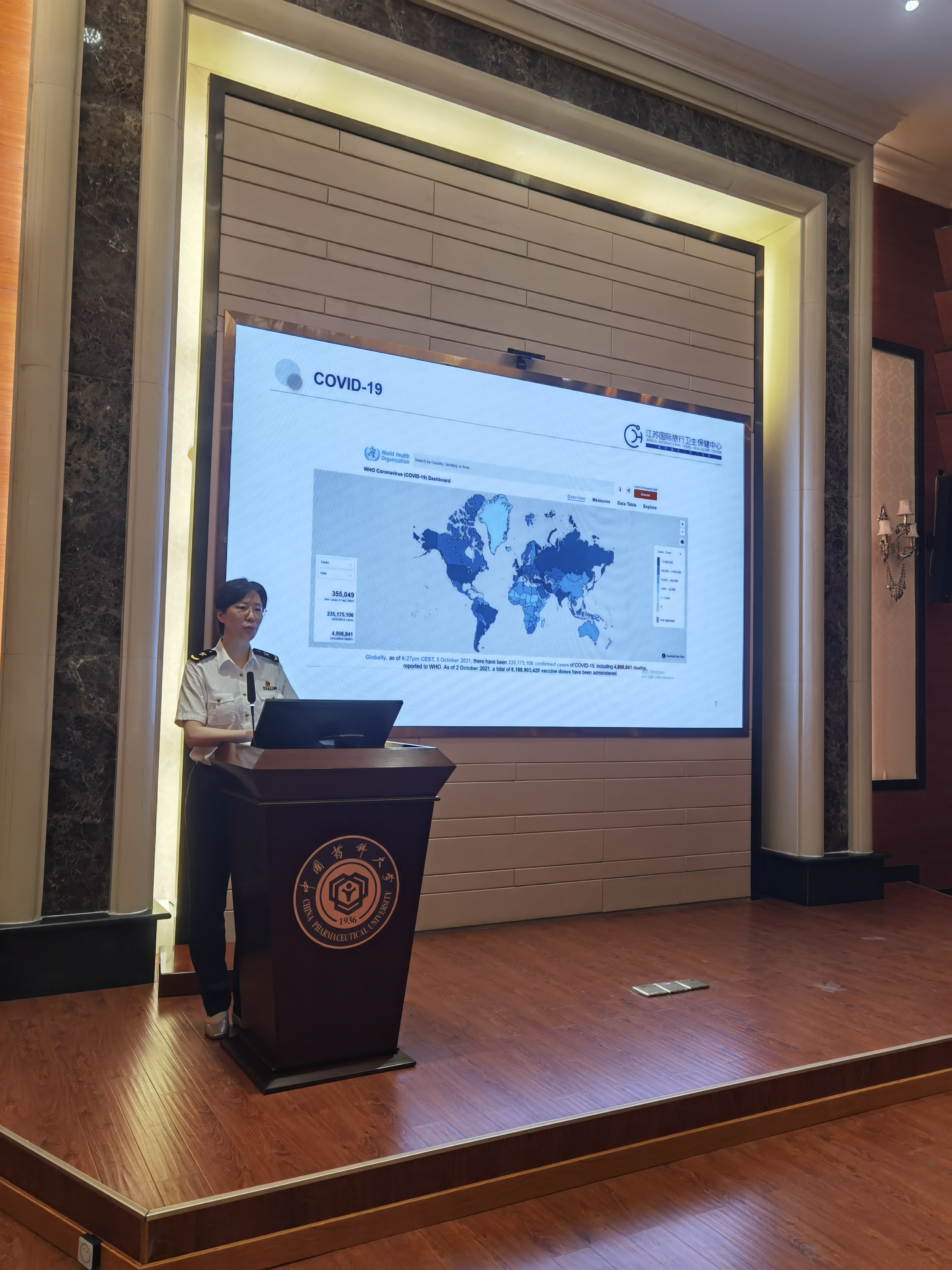 Director Tian Lingling giving the lecture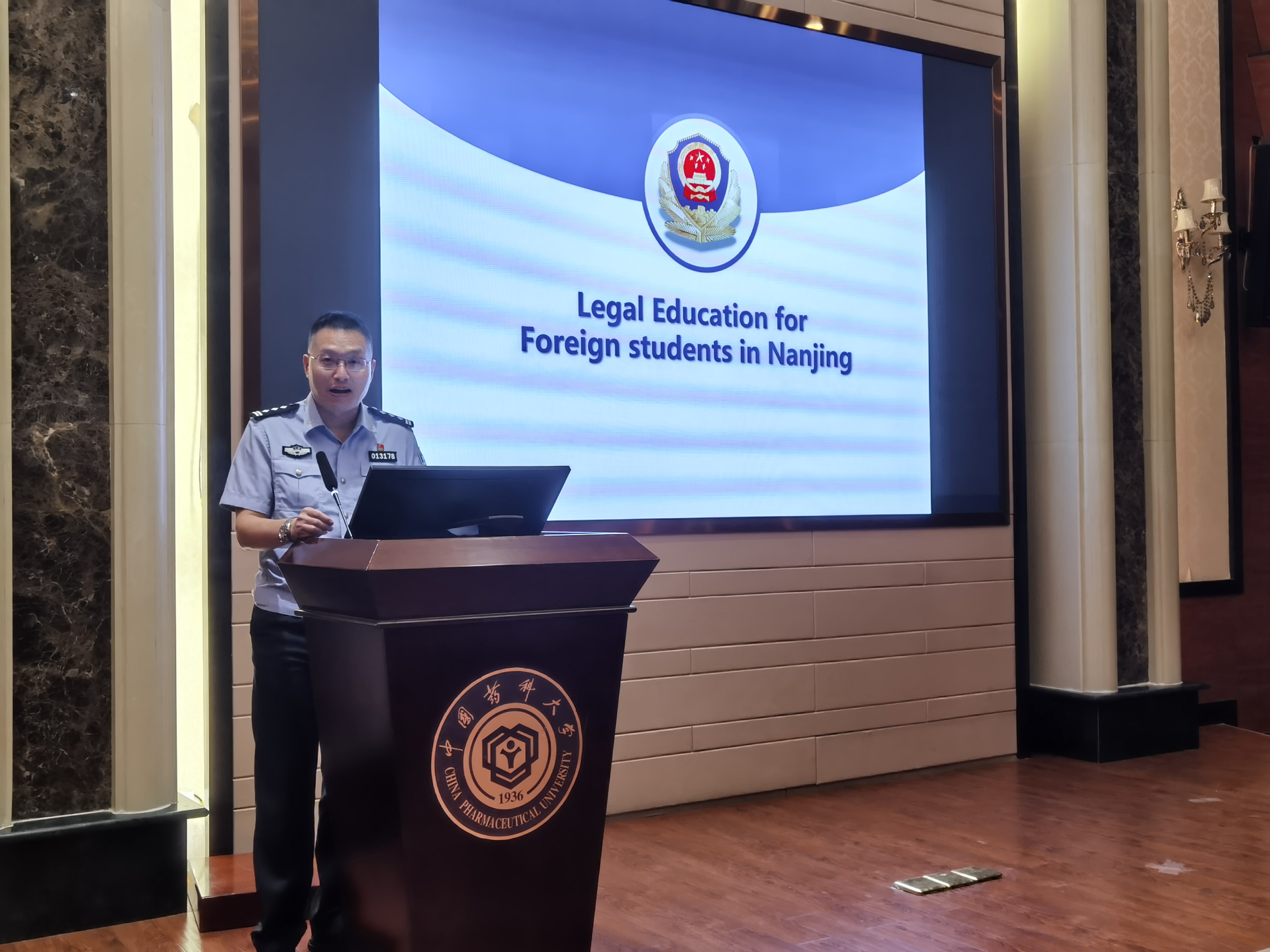 Police officer Zhu Jun giving the lecture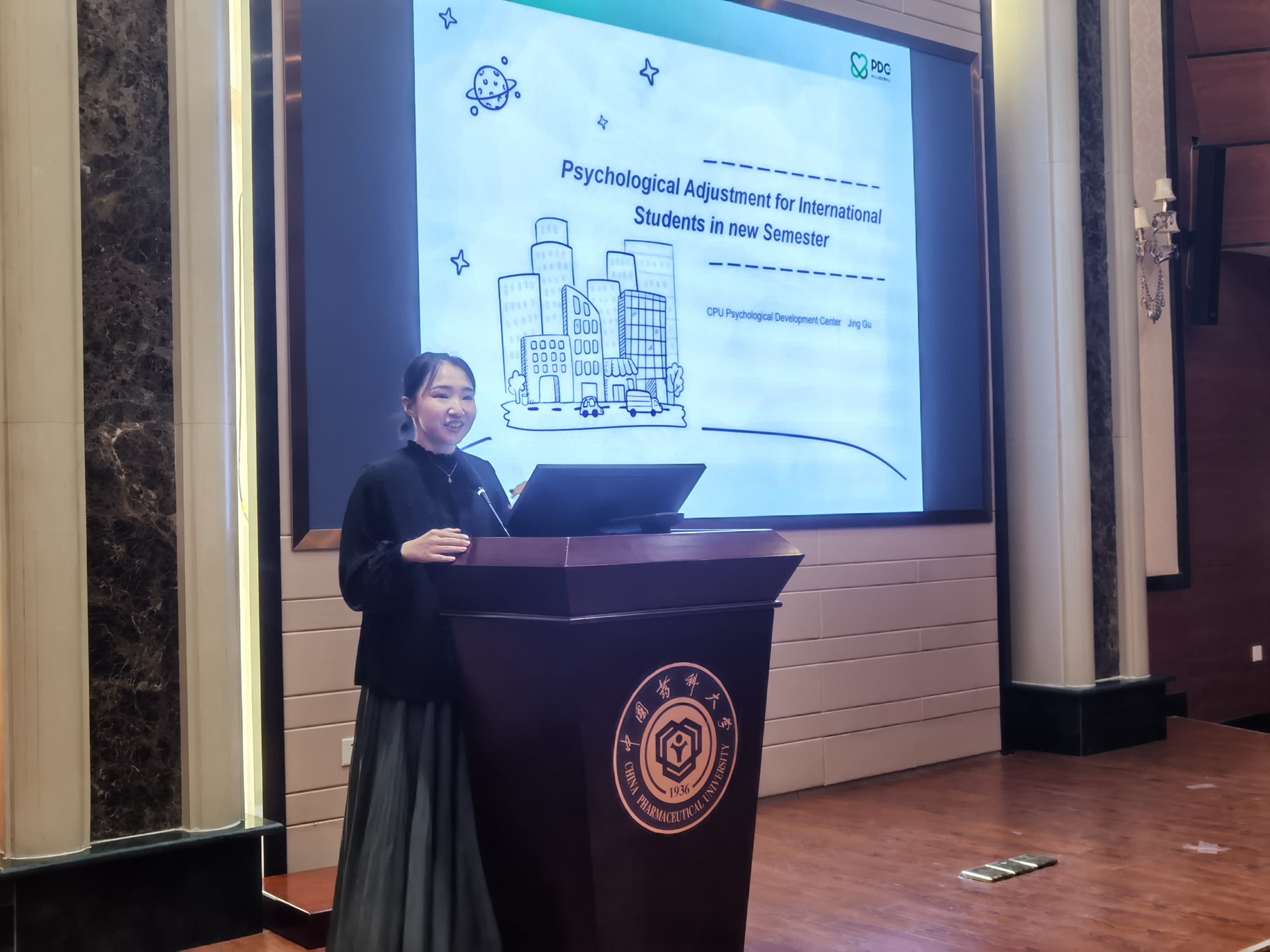 Ms. Gu Jing giving the lecture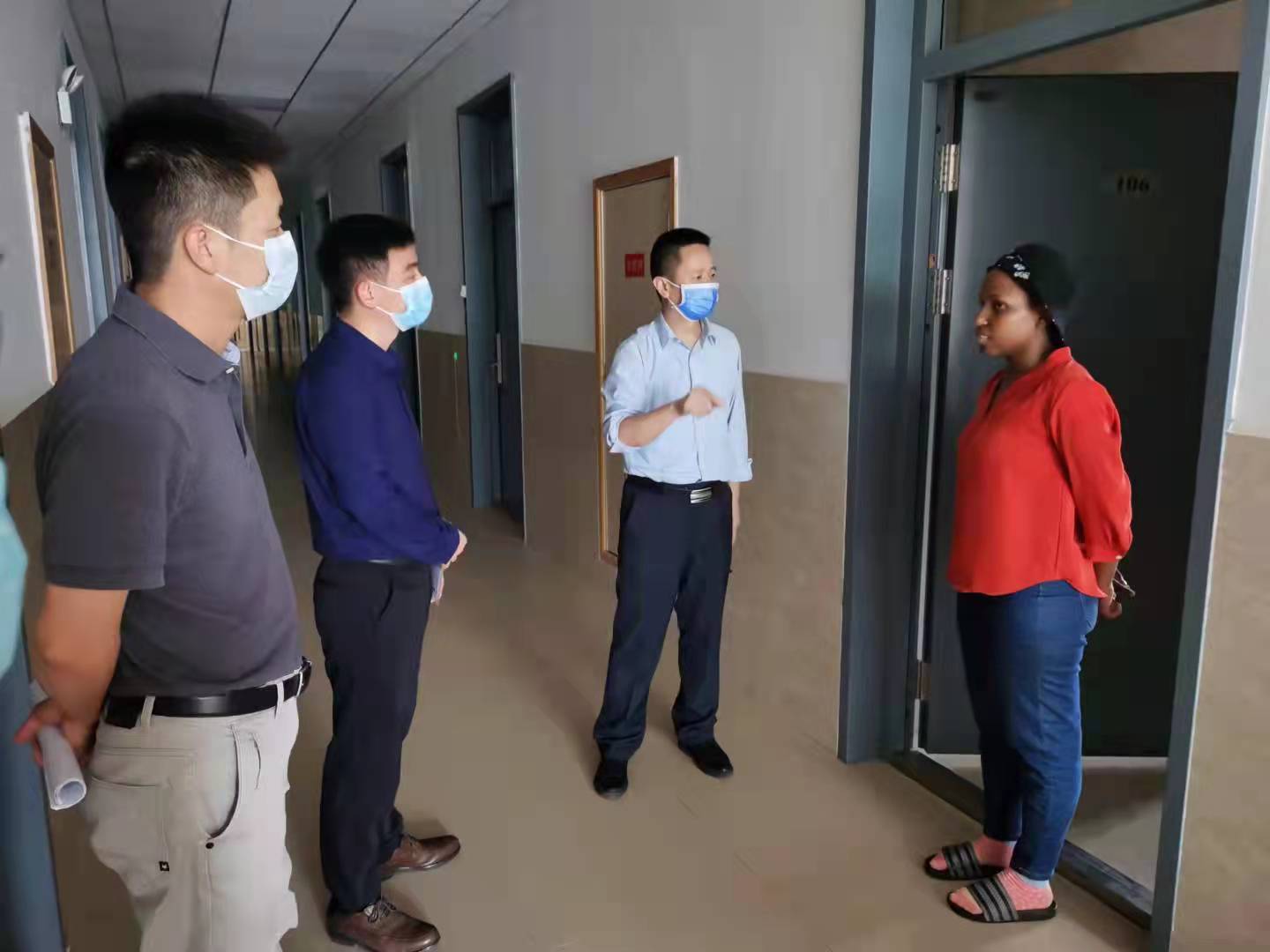 Visiting an international freshman in the dormitory