At the commencement ofChinese New Year of 2021,the deans and staffs of School of International Education visited international students on- and off-campus in Nanjing, as a measure to strengthen the epidemic control and to maintain close contact with students. Spring Festival gift packages were distributed to all, and festive blessings were sent door-to-door.
QIU Mingming and ZHU Zhilong, the two vice deans of the School of International Education, visited CPU's international students living off-campus in Nanjing, wishing everyone a happy Spring Festival, sending gifts and protective supplies to the students and their dependents. The two vice deans talked with each of the students, cared about their living and learning, and urged everyone to raise awareness of prevention for a happy and safe winter vacation.
On the morning of Feb.11, Chinese New Year's Eve, Vice Dean Qiu and Zhu visited CPU international student dormitory H1, meeting international students and administrative staff on-campus during the festival. Dean Zhu sent New Year's greetings to the students on behalf of the School of International Education, thanked students for their understanding and cooperation of the epidemic prevention and control during the winter vacation. He wished students to contact their family and friends frequently and take care of each other. He also wanted students to maintain healthy lifestyle bydoing sports and having enough sleep everyday, so that to welcome the arrival of the new semester with full energy. The students expressed their understanding of the School's administrative work, and sincerely thanked the School for its care and concerns to international students.
Student counselors and mentors participated in the Spring Festival visits together.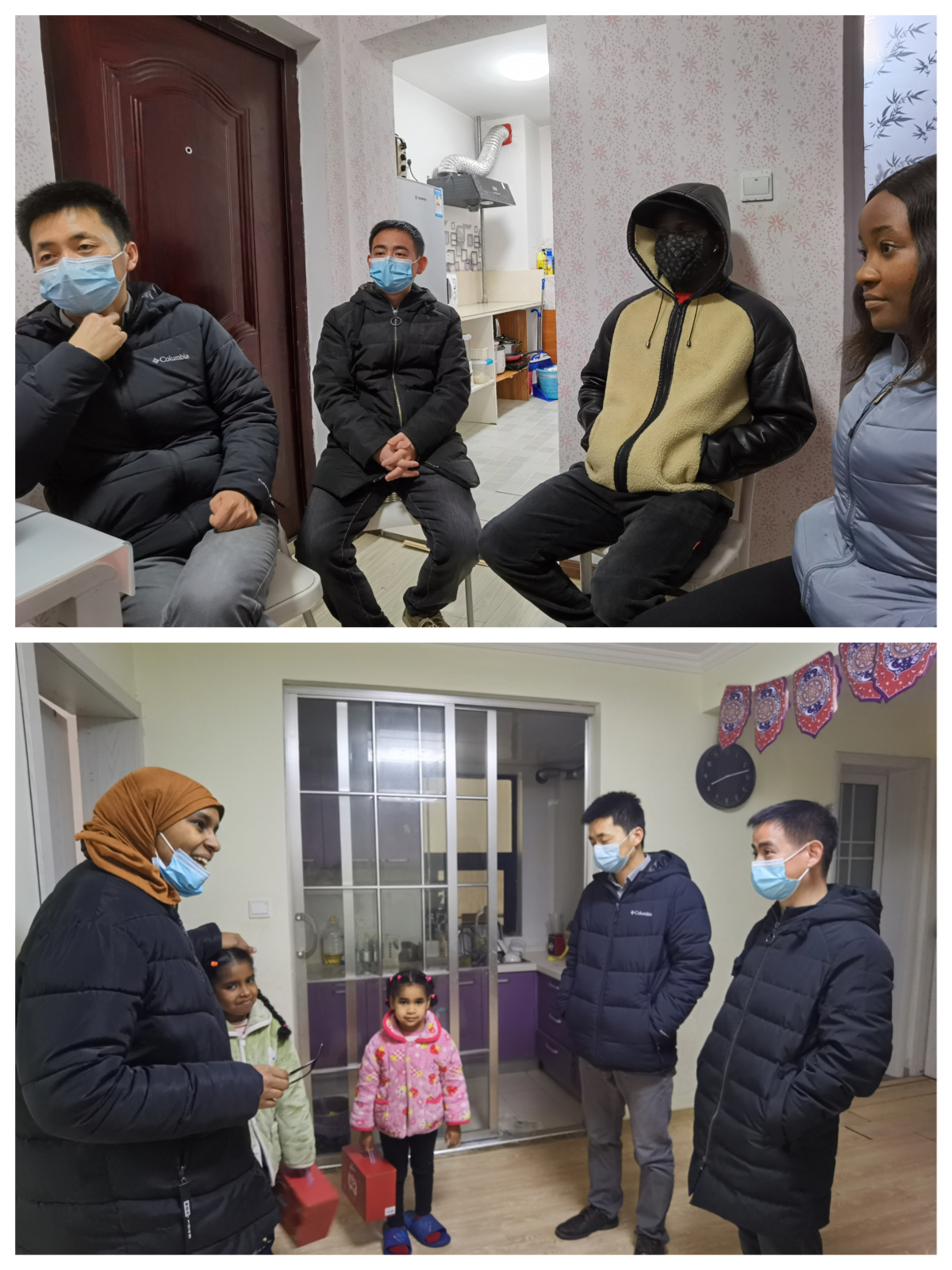 Visiting students off-campus in Nanjing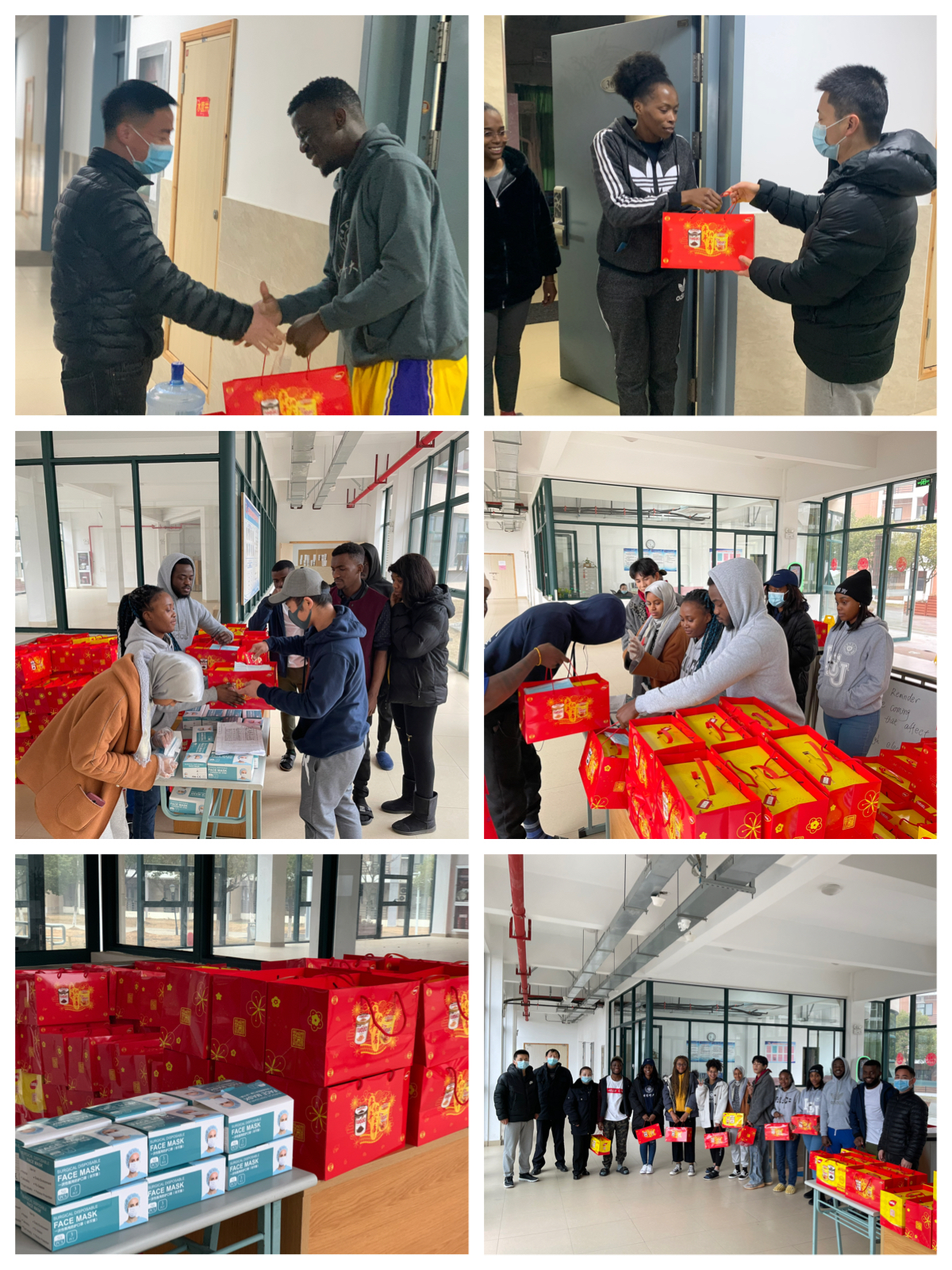 Visiting on-campus dorms