The 2019 China Pharmaceutical University Sports Meeting was held successfully from October 25-26. The sports meeting not only had the active participation of Chinese students, but also attracted the participation of international students from more than 70 countries around the world. All the participants strove for success on the field and made outstanding achievements.

At 8 am, October 25,the opening ceremony of the sports meeting officially began,where international students showed their distinctive characteristics. Consisting ofnearly one hundred international students, the parade of School of International Educationwas particularly eye-catching on the playground.Dressed in traditional clothes and holding colorful national flags in hands, they walked confidently toward the sun.In addition, international students formed "I Love China" with smiling faces and a world map with colorful blocks, which not only representing their love towards China but also the vigorous development of international education of CPU.Besides, a beautiful dance was delivered by international students at the opening ceremony, which was the perfect combination of exotic and youthful vitality. Together they represented more than 500 students from over 70 countries such as Pakistan, Tanzania, Sudan, Morocco, Kazakhstan, Ghana, and Laos to express their love for CPU and China.
After the opening ceremony came the exciting games. Nearly 50 international students from Rwanda, Algeria, Mongolia and other countries not only actively took parts in individualsgames such as 100m race, 800m race, high jump and long jump, but also participated in 4*100 meters ,8*50 meters, jumping rope and other groupgames this year. Meanwhile, the first football match between Chinese students and international students was also held during the sports meeting.Gathering students from all over the world, the sports meeting not only strengthenedstudents' physical wellness but alsoimproved international communications.
Athletes from all over the world showed their style in the sports meeting, demonstratingnot only the inclusiveness and openness of CPU, but also the vigorous development of the international education of CPU.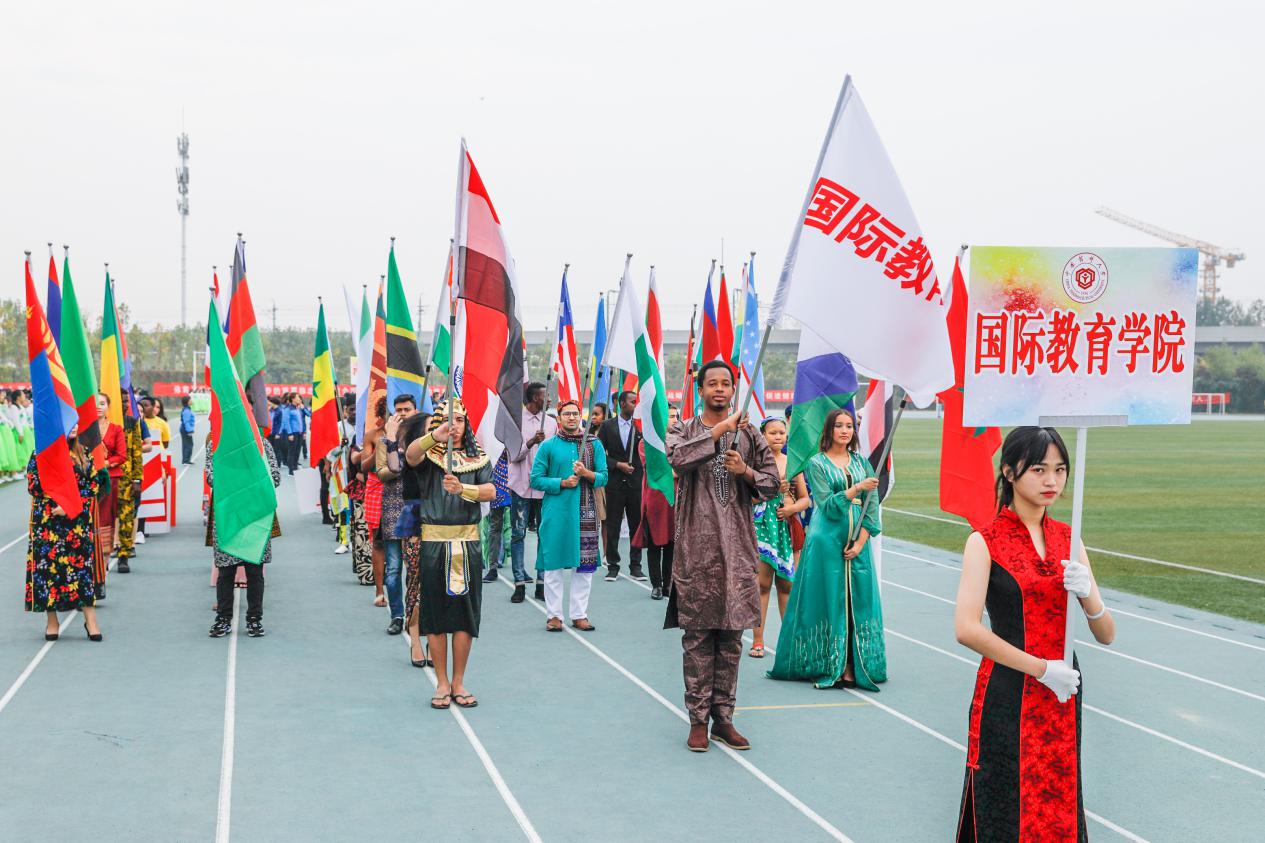 The parade of School of InternationalEducation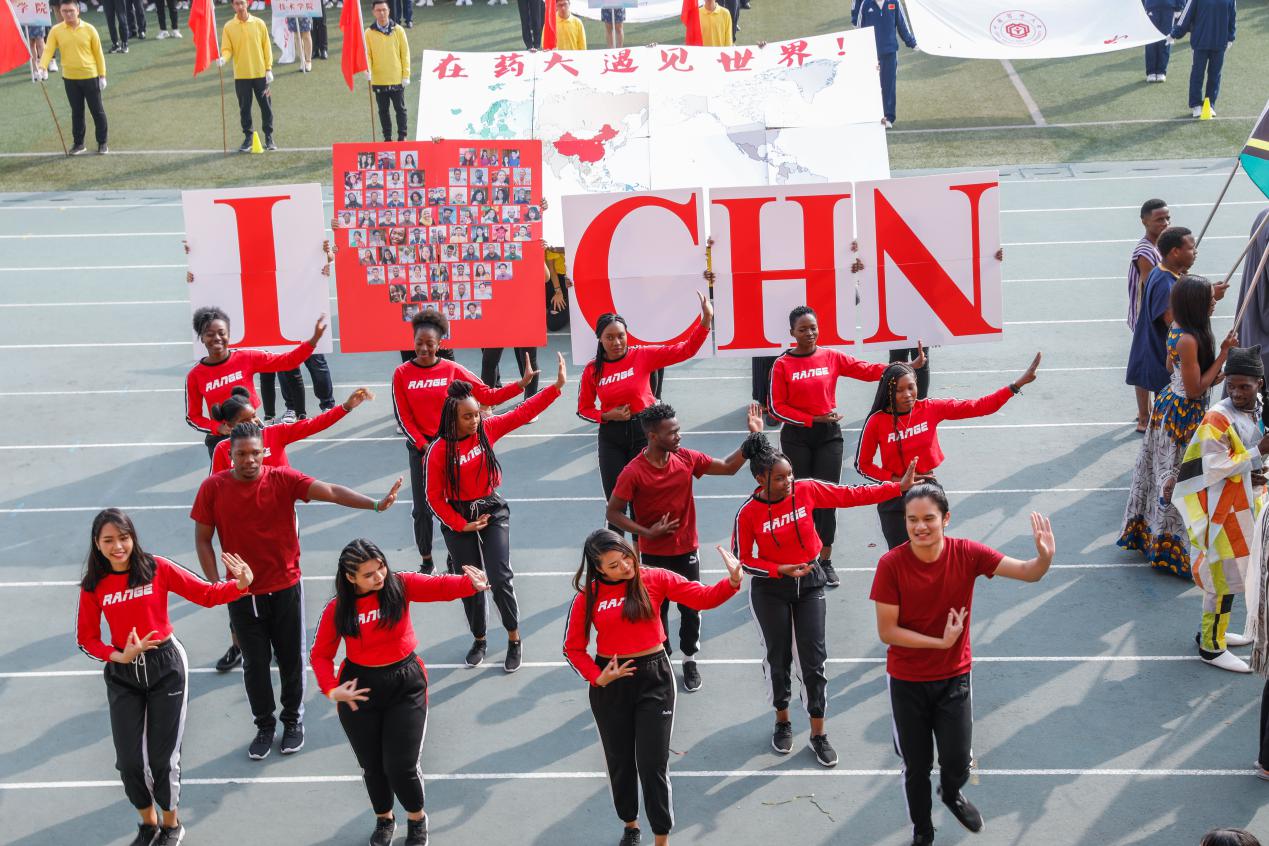 Dancing of the parade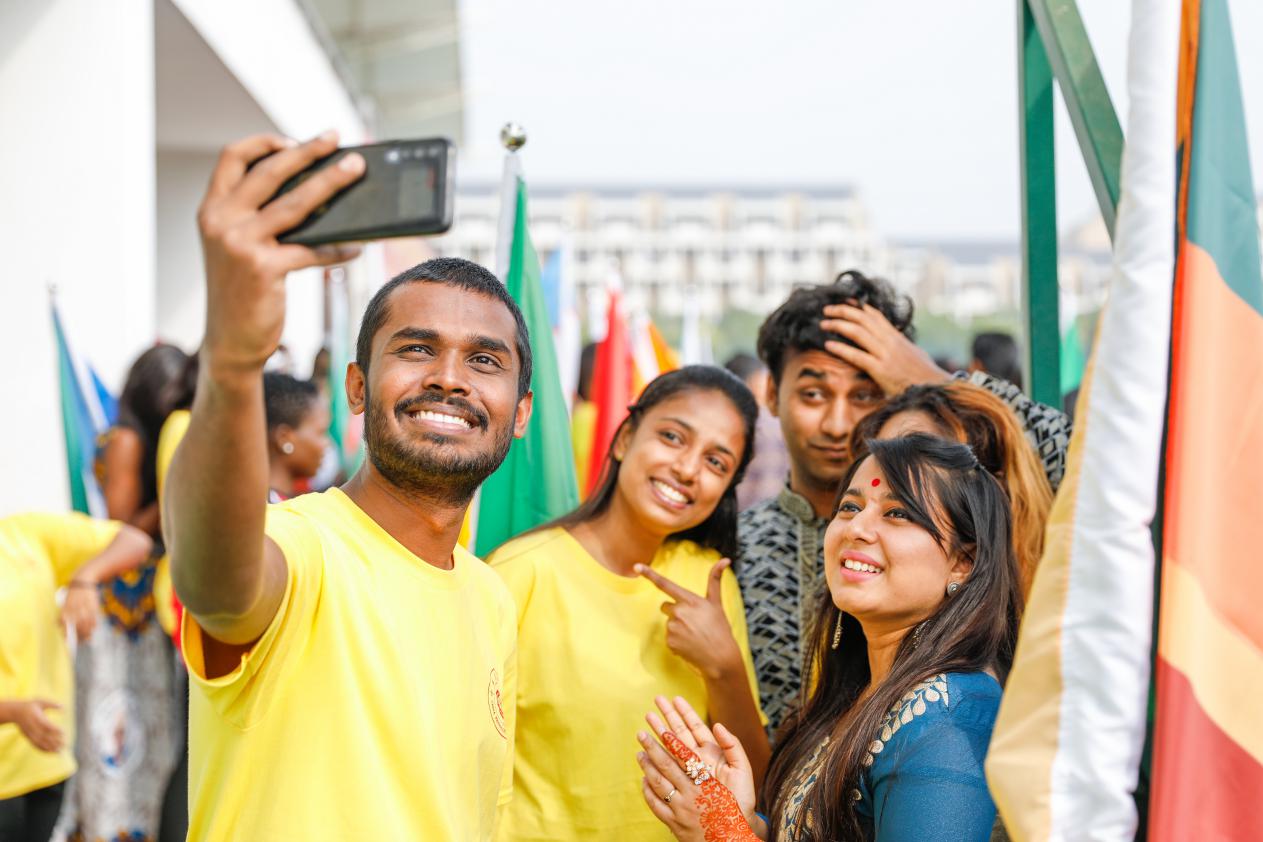 Students' selfie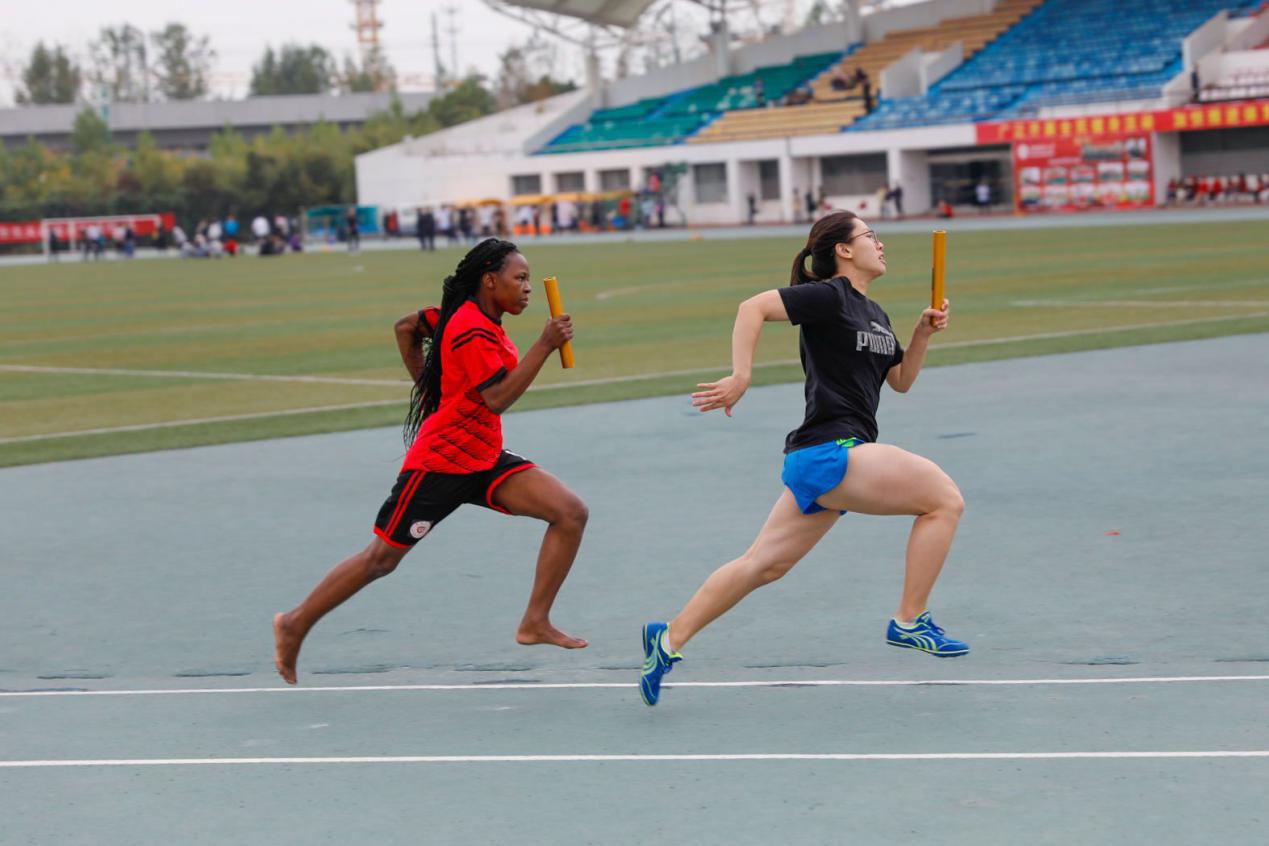 Relay race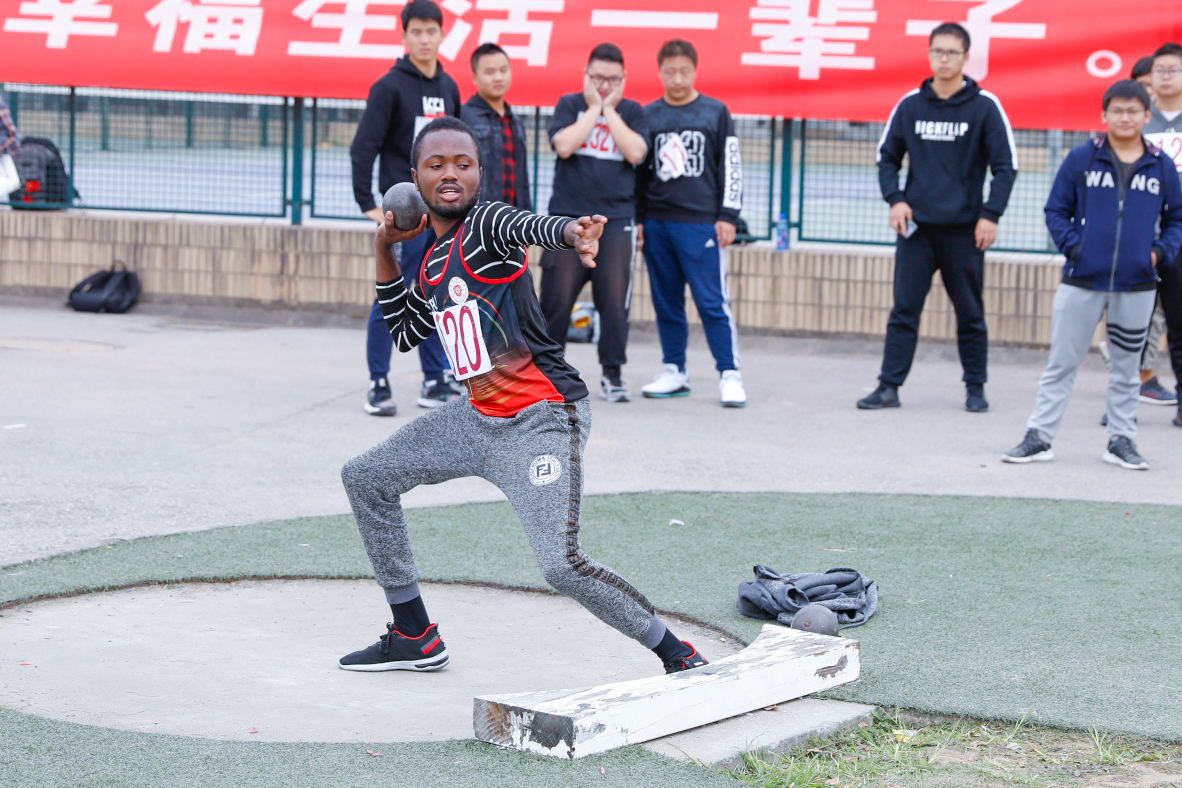 Shot put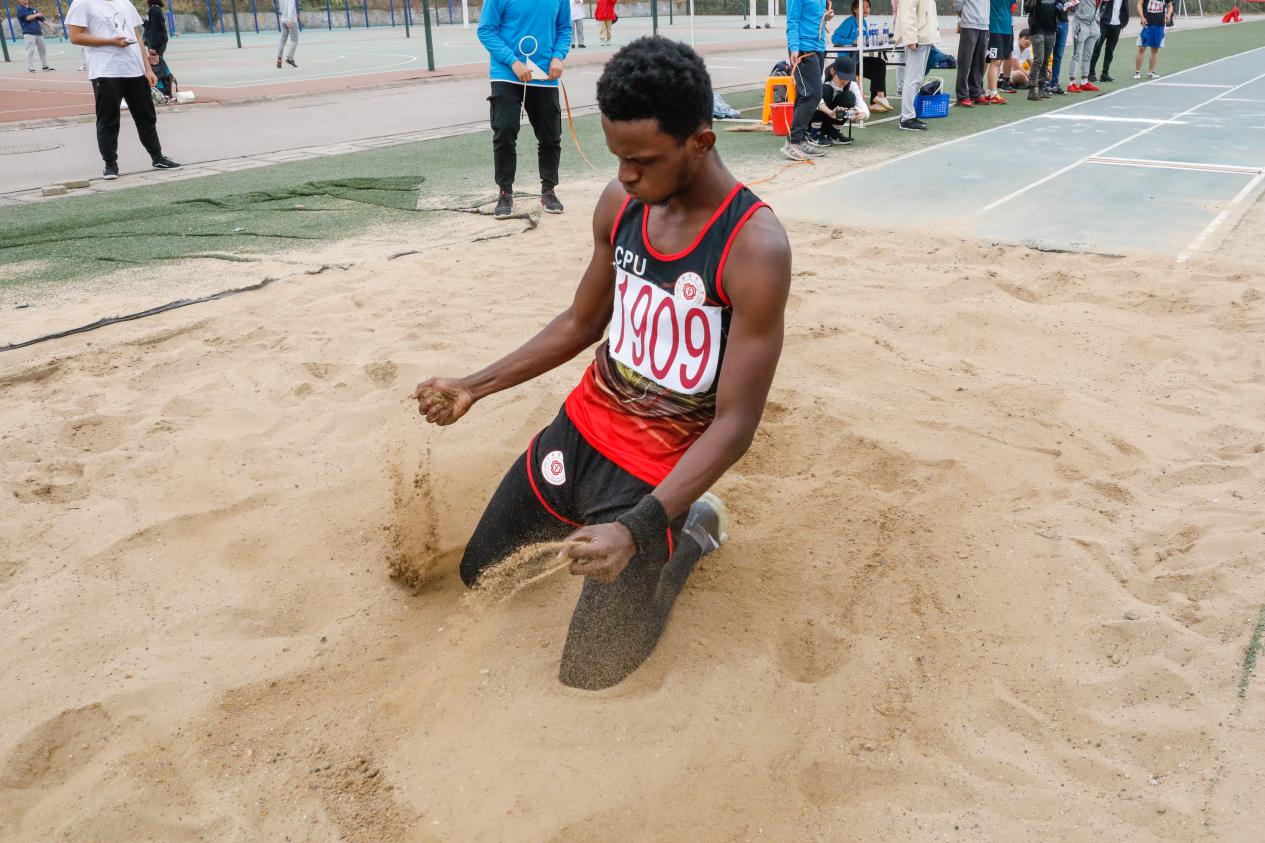 Long jump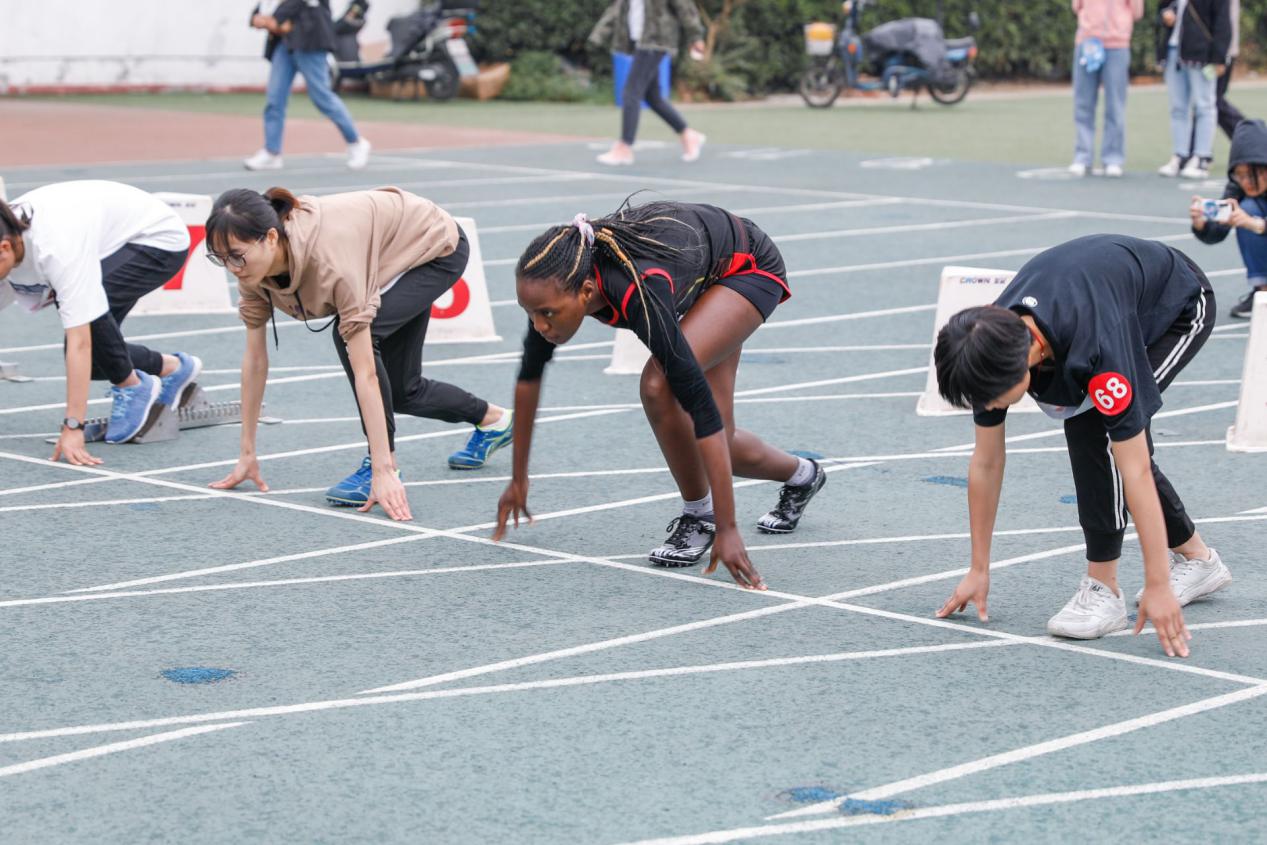 100m race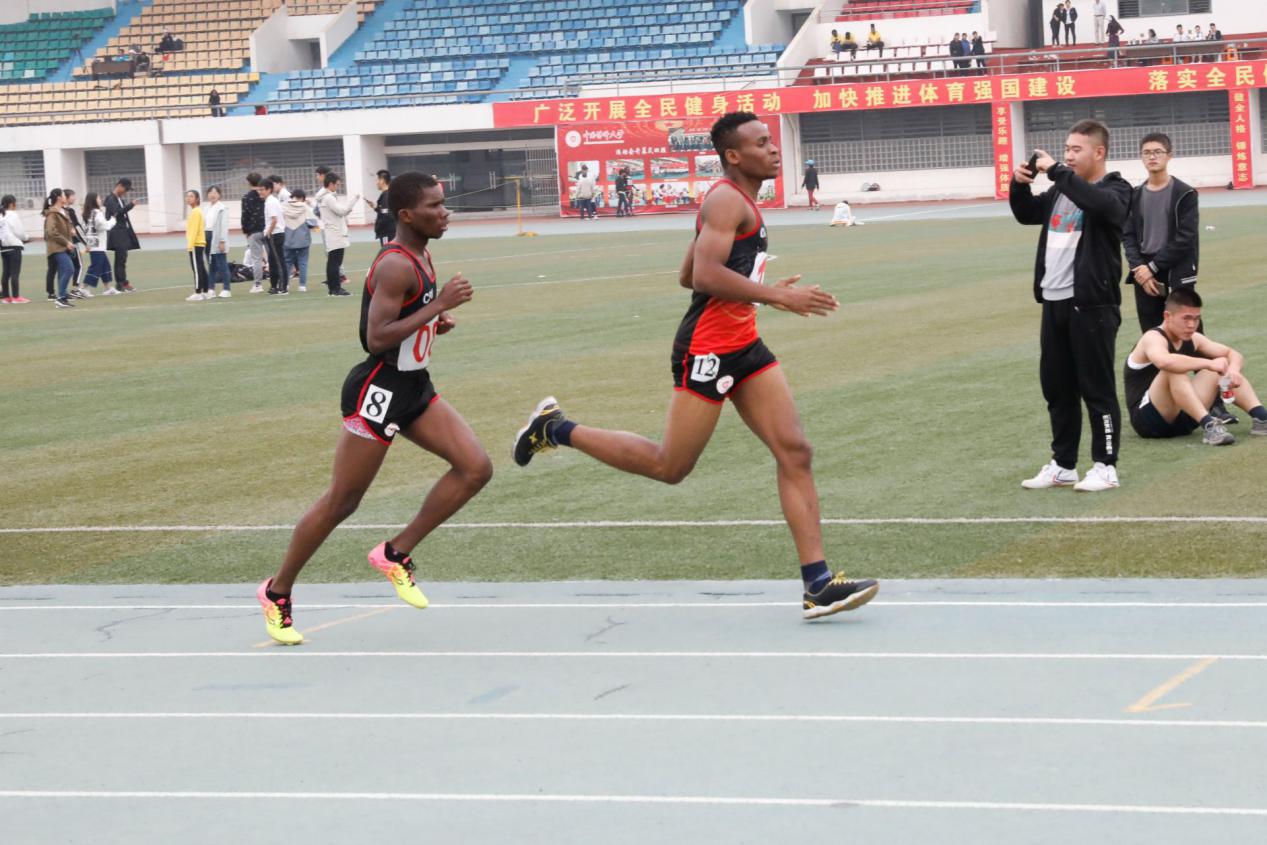 Long-distance race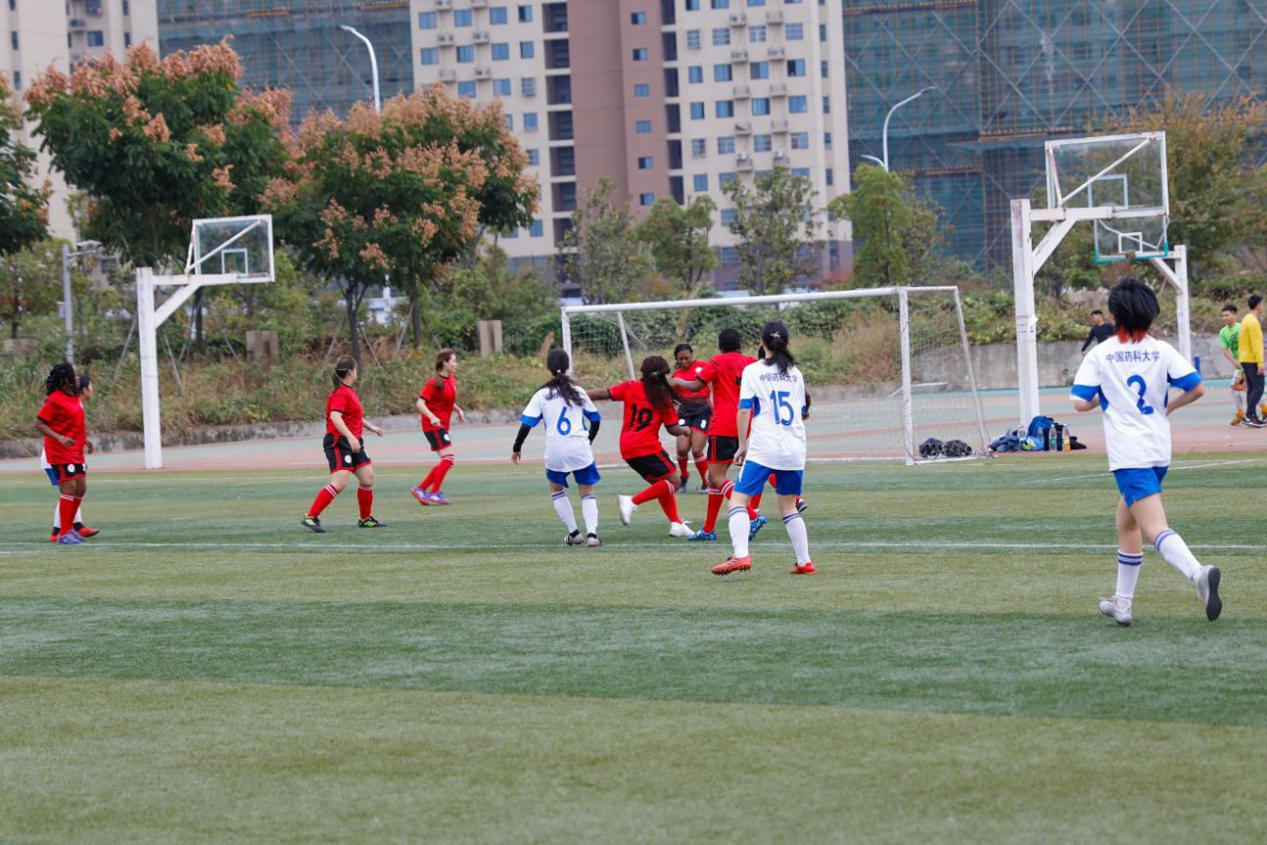 Football match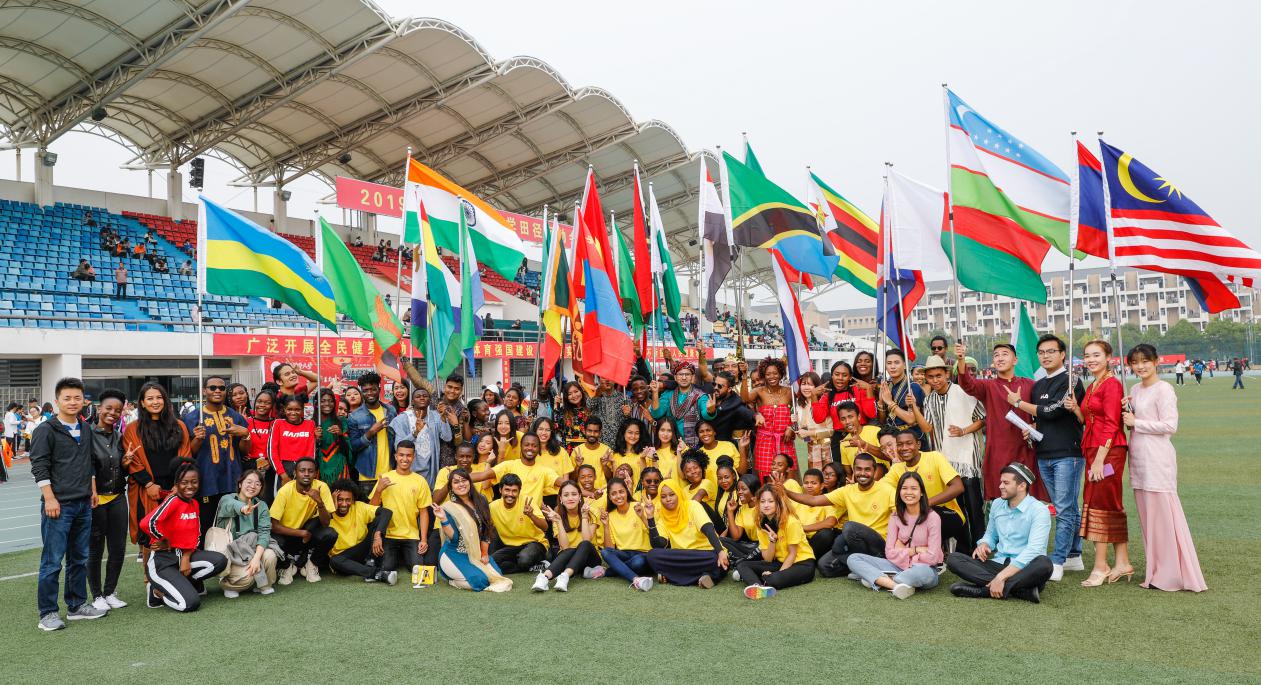 Group photo