January 4th to 5th, 2019: CPU School of International Education hosted the 2018 International Student Guobang Scholarship Awarding Ceremony and the "Perception of China" tour to Zhejiang Guobang Pharmaceutical Co.,Ltd. The participants included 35 CPU student representatives from 25 countries and regions, executives and employees of Guobang Pharmaceutical Co.,Ltd.
At the awarding ceremony, YAO Ligao, general manager of Zhejiang Guobang Pharmaceutical Co., Ltd. delivered a speech, introduced Guobang's entrepreneurial spirit and culture, expressed warm congratulations to the award-winning international students, and asked them to continue to work hard, to learn professional knowledge, and to communicate between Chinese and foreign pharmaceuticals. Subsequently, QIU Mingming, Vice Dean of the School of International Education, in turn, thanked Guobang for its strong support for international students, and gave a brief report on the selection of scholarship nominees, wishing international students to study hard and repay CPU and Guobang's support with excellent performance. Then, the leaders of Guobang issued certificates for 14 international students who won the 2018 Guobang Scholarship. The winners delivered their acceptance speeches respectively, expressed their gratitude and promised to study hard to live up to the expectations of Guobang and their alma mater. They also introduced their countries' pharmaceutical industries, market demand and answered the questions of the audience.
In the afternoon of Jan. 5th, with the guidance of Guobang and CPU staffs, international students visited Lu Zhen, an ancient cultural heritage. The international students watched performance The Real Story of Ah Q with great interest and experienced the folk customs of old water town Shaoxing.
This event not only provides a good communication platform for international students and Chinese pharmaceutical companies, but also allows foreign students to experience the flourishing development and great potential of Chinese pharmaceutical companies, to experience the Chinese culture and history, and to become good friends of China.
Written by ZHANG Qiaoyuan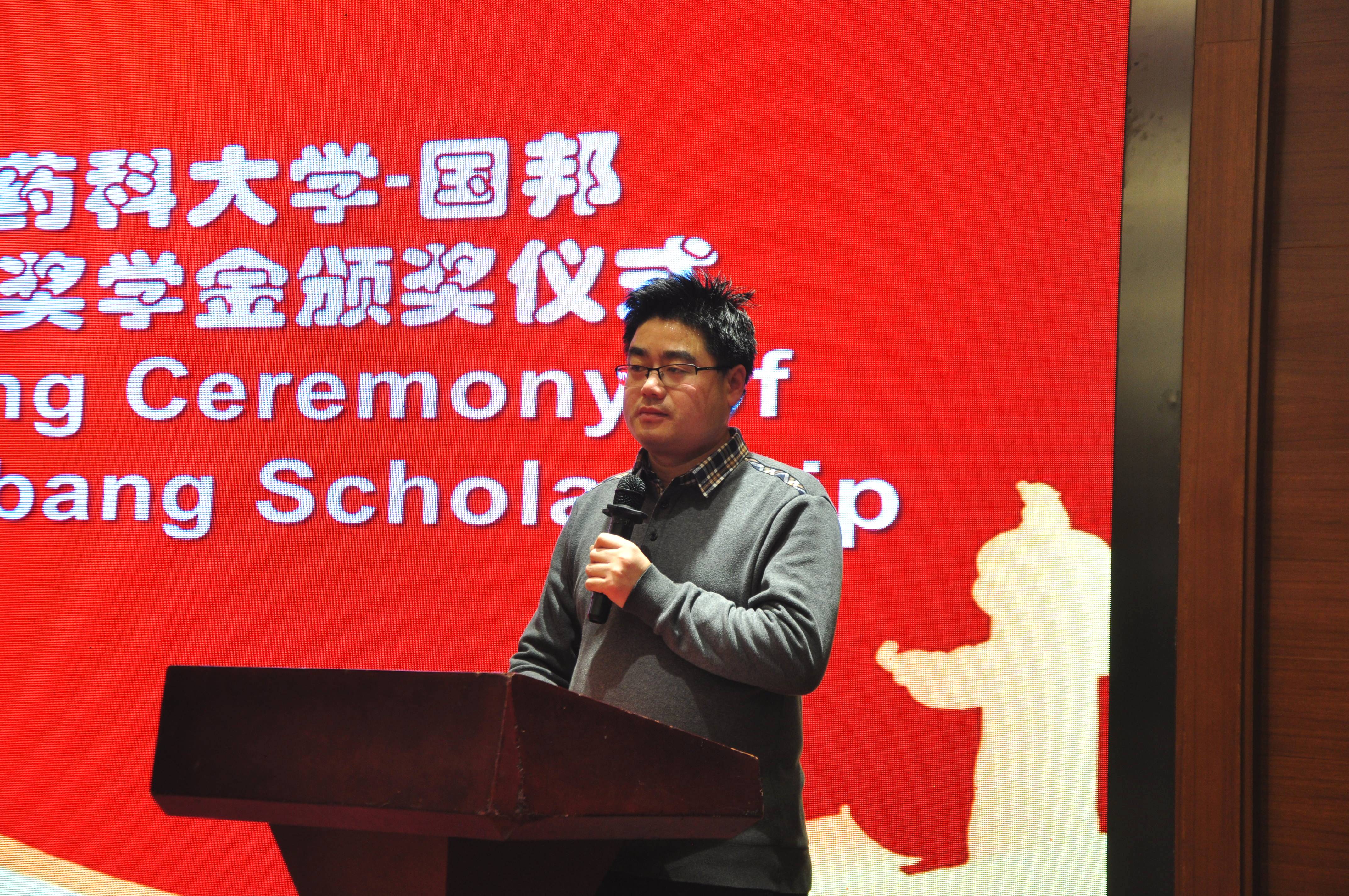 YAO Ligao, general manager of Zhejiang Guobang Pharmaceutical Co., Ltd. delivered a speech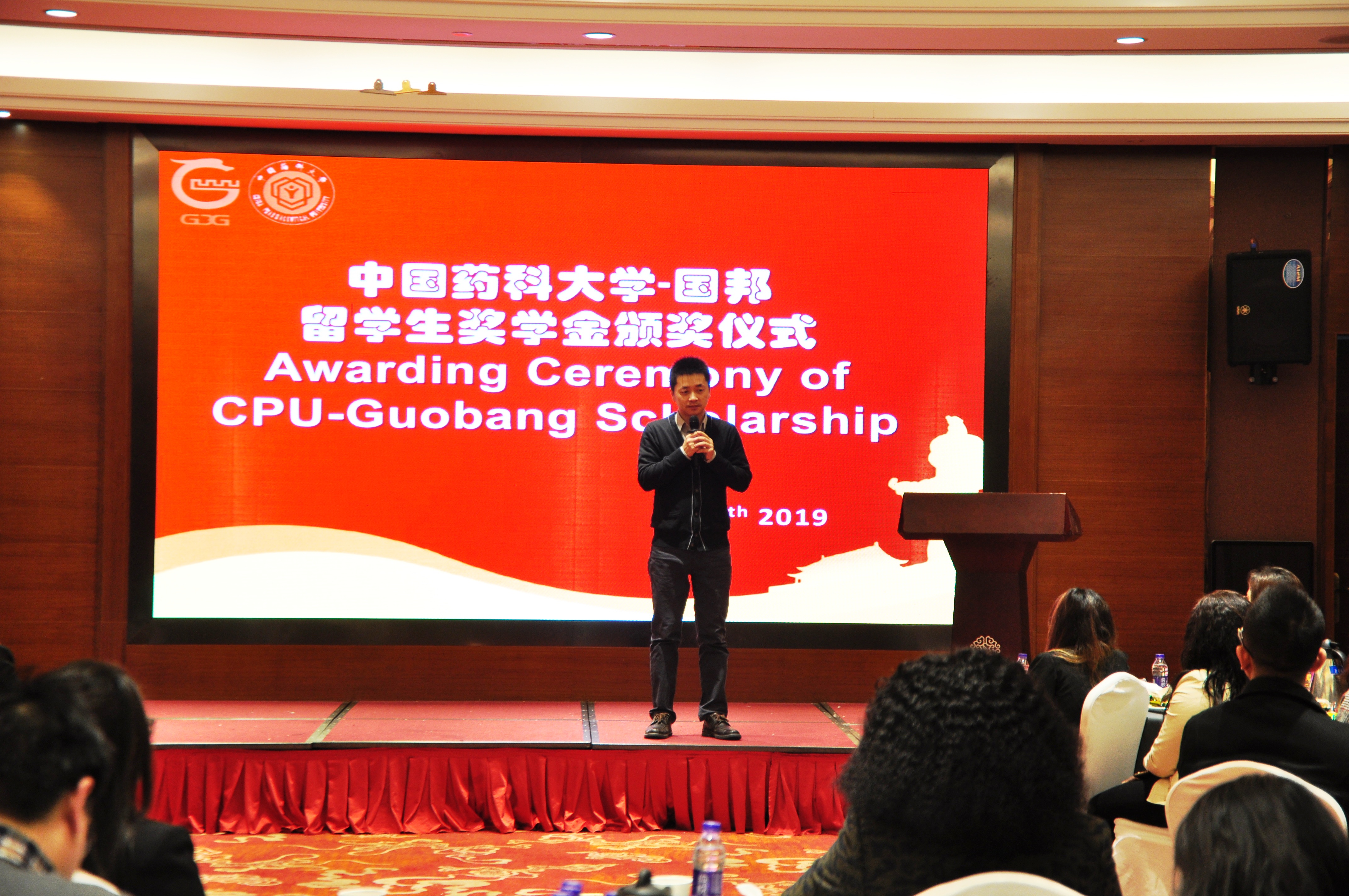 QIU Mingming, Vice Dean of the School of International Education, delivered a speech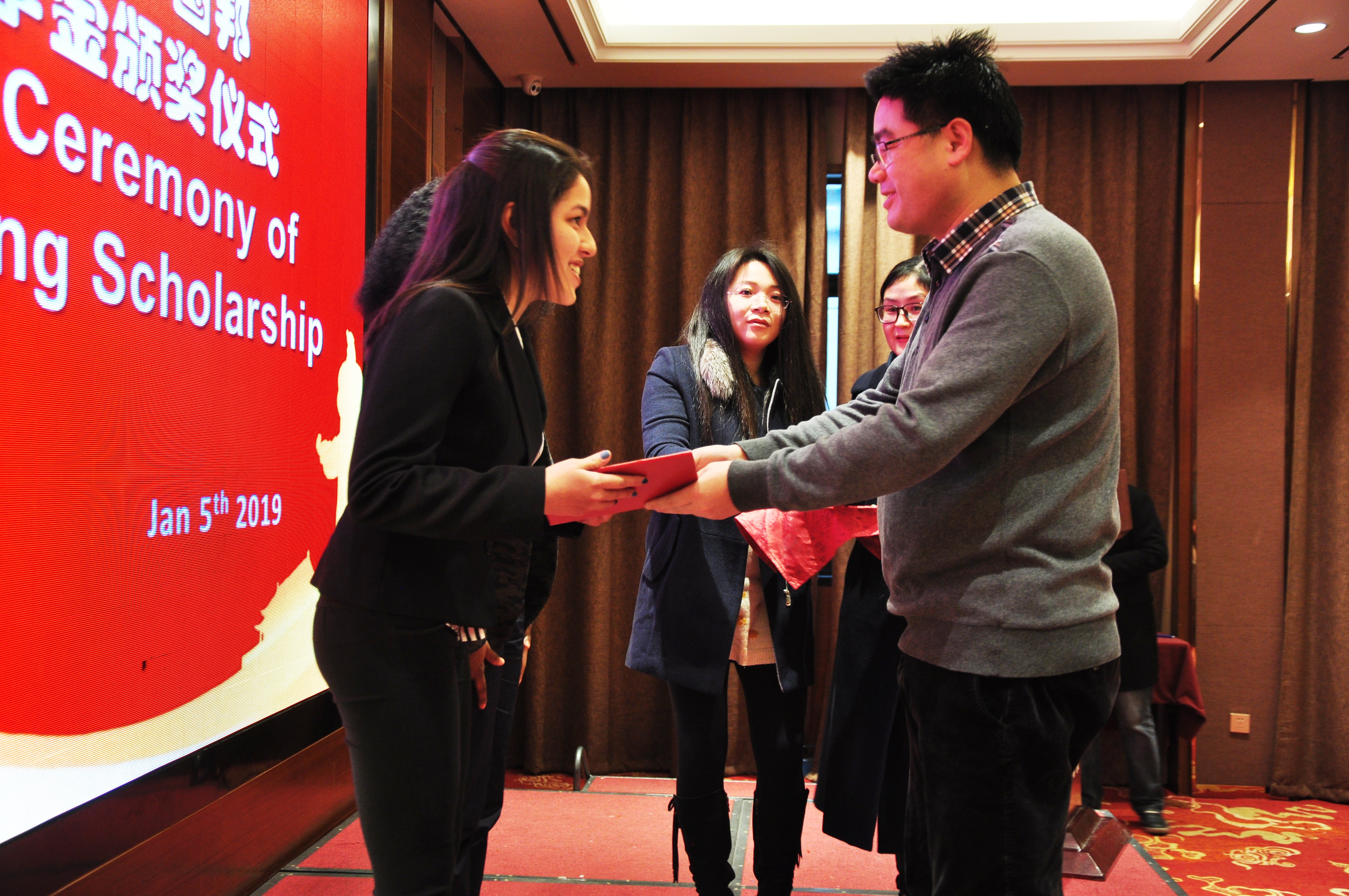 Leaders of Guobang issued certificates for 14 international students who won the 2018 Guobang Scholarship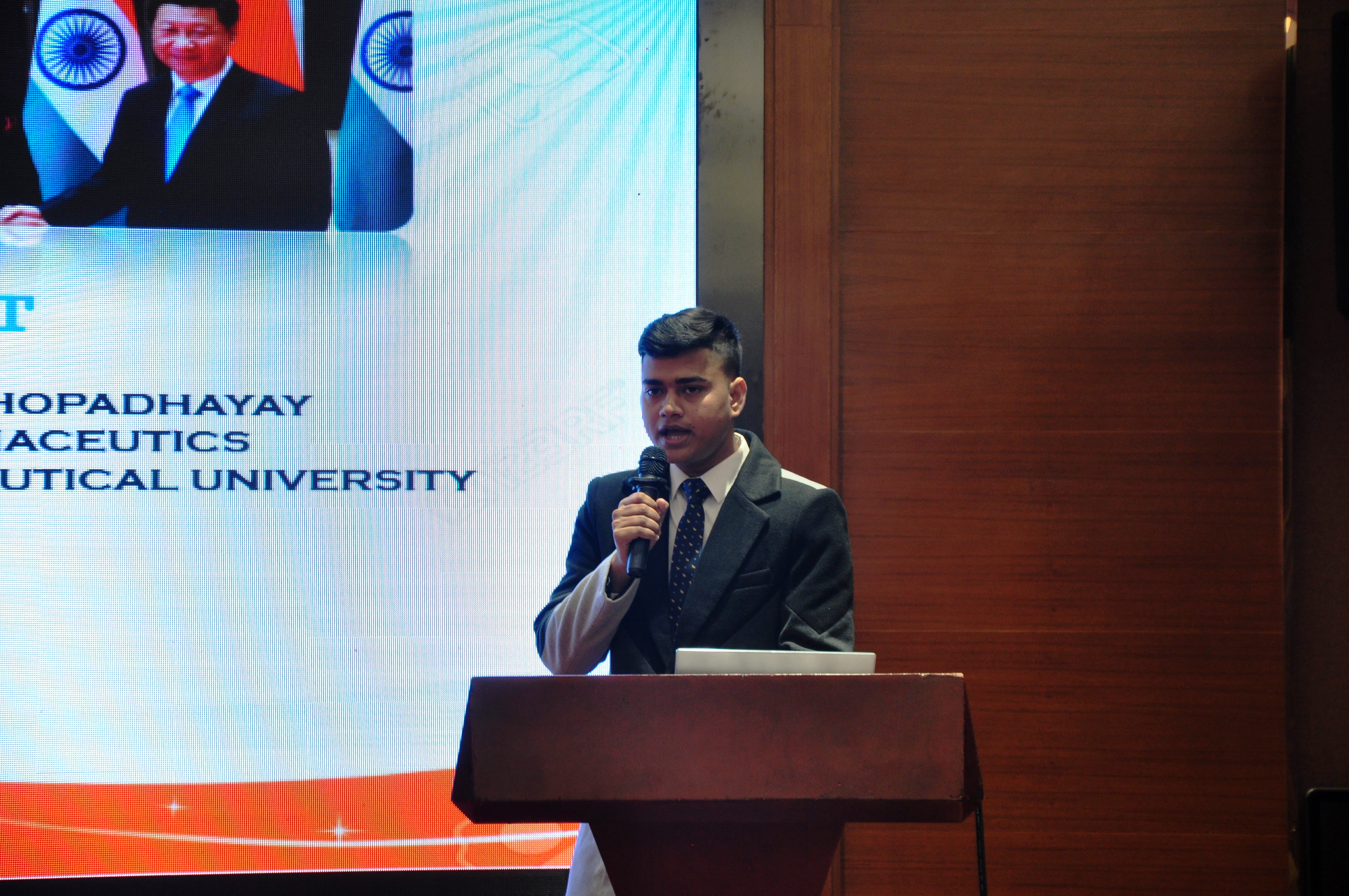 MUKHOPADHYAY SUBHANKAR, student representative from India, delivered a speech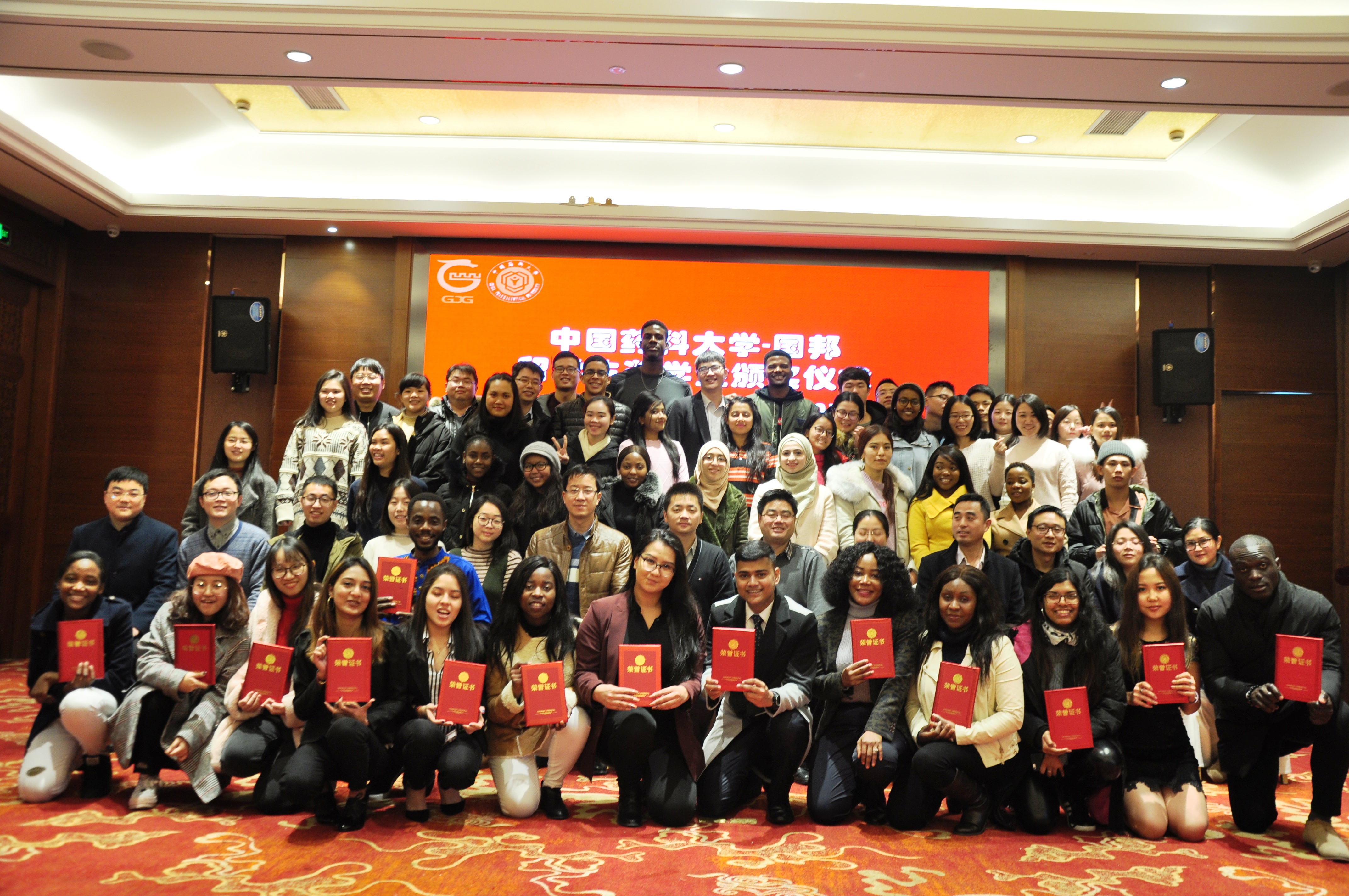 The awarding ceremony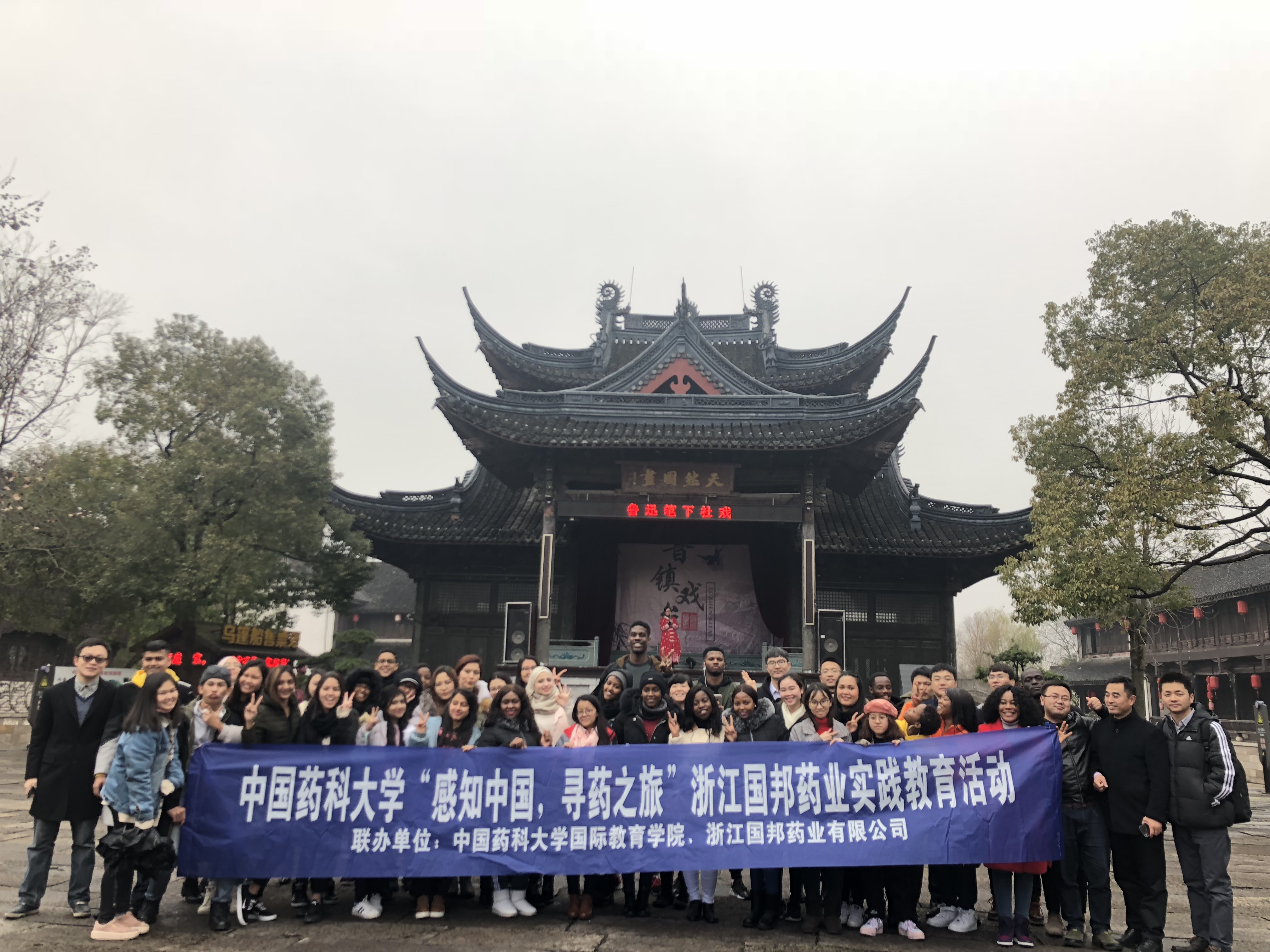 International students visited Lu Zhen