On June 20th, the School of International Education held the degree awarding ceremony for the class of 2022 graduates in lecture Hall 111 of The Economics and Management Arts Building. Professor Kong Lingyi, Vice President of China Pharmaceutical University, Professor Xu Ming, Dean of School of International Education, Mr Zhu Zhilong, Vice Dean of School of International Education and graduating students attended the event. The ceremony was presided over by Vice Dean Zhu Zhilong.
The degree awarding ceremony began with the solemn national anthem. Mr Zhu announced the degree awarding decision from the university to the graduates and congratulated all the graduates. Next, the graduates in academic gowns and caps came to the stage one by one. Dean Xu Ming straightening tassels for the graduates, and Vice President Kong Lingyi awarded diplomas and took photos with all the graduates.
The next day, a graduation party for the 2022 graduate international students with the theme "To New Beginnings" was held at E105. The party was initiated with Dean Xu Ming's speech. He congratulated and expressed great appreciation to all the graduates and encouraged them to continue the striving and pursuing in the new stage of life. Professor Pierre, the representative of teacher of international students, expressed his sincere hopes and best wishes to the graduates and urged them to remain true to their original aspiration and always be grateful for the cultivation of Alma mater. After that, the graduate representatives reviewed the colorful campus life and offered their gratitude to Alma mater's cultivation and teachers' earnest instruction.
At the end of the party, the graduates played games with teachers and fulfilled the party with laughter and happiness. Finally, the graduates wrote blessing messages and exchanged postcards, expressing their wishes and good expectations for the future.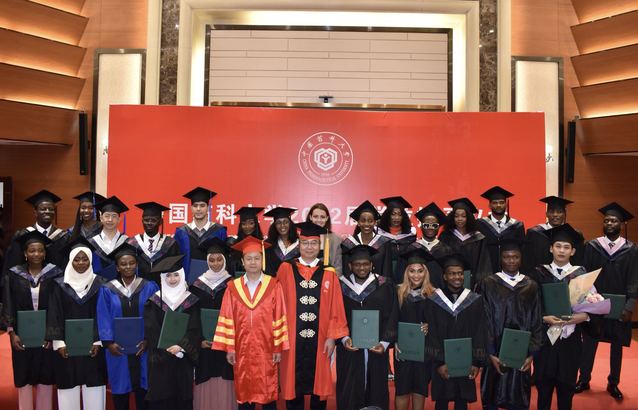 Degree Awarding Ceremony Group Photo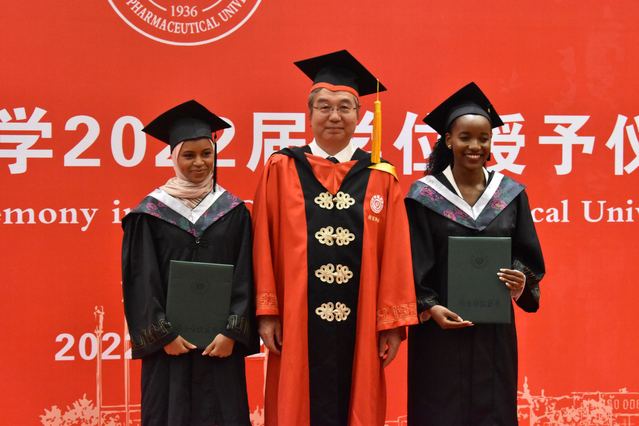 Vice President KONG Awards Diplomas to Graduates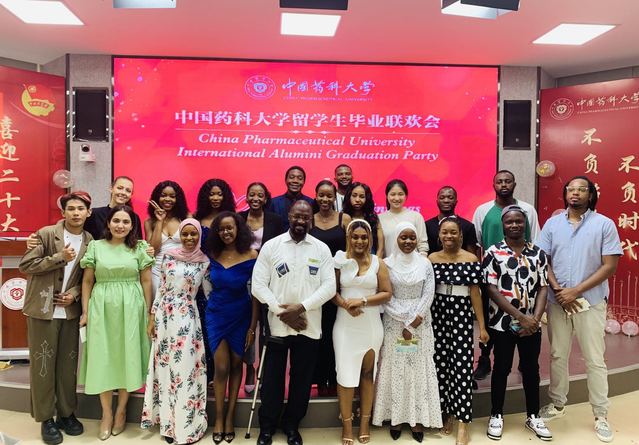 Graduation Party
Written by Jin Nan
Photo by Janisa Kabir, Jin Nan
School of International Education
24 June 2022