2020年留学生校长奖学金年审通知
国际教育学院将组织留学生校长奖学金的年度评审工作,这是对奖学金生的一次综合评价,考察内容主要为学习成绩、考勤情况、奖惩情况、科研进展等。未及时递交评审材料和评审未通过的学生将不能享受下一年度的奖学金。校长奖学金详情见http://international.cpu.edu.cn/362/list.htm
School of International Education is taking charge of the annual review of CPU presidential Scholarship of international students. It is a comprehensive review of students' academic performance, attendance, merit and demerit records, as well as research progress. Students who don't submit required materials in time and those who fail in the annual review will not continue to enjoy the presidential scholarship for Academic Year 2020-2021. See details of scholarship http://international.cpu.edu.cn/362/list.htm
一、参评对象:
2020-2021学年继续在我校学习的留学生校长奖学金获得者以及2019年奖学金中止后继续在我校学习、希望恢复奖学金资格的留学生。
注:2020年毕业生(以录取通知书为准)及延期毕业生奖学金期限不予延长,请勿参加年审。
I. Participants
Scholarship awardee who will continue to study at CPU throughout the Academic Year 2020-2021, including former awardee whose scholarship have been suspended in 2019 and wish to resume for the Academic Year 2020-2021.
Note: For students who are scheduled to graduate in 2020 (see Admission Notice) or those who will not graduate normally and extend their study in CPU, the period of scholarship will not be extended. Please do not take the Annual Review.
二、年审方式与时间
2020年采用在线提交申请方式。所有参评留学生请于2020年5月29日(周五)前在线填写并提交《中国药科大学留学生校长奖学金年度评审表》(https://www.wjx.cn/jq/77132229.aspx)及相关附件。
II. Method and Deadline
The 2020 Annual Review is given online. All participants must fill in the Online Form https://www.wjx.cn/jq/77132229.aspx and upload required documents by May 29, 2020 (Friday).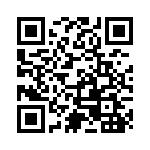 二维码和网址链接相同 The QR code is equivalent to the link above
三、在线填写说明
1、参评学生需如实填写个人信息、学习、考勤和遵纪守法情况。
2、中文授课本科生及所有研究生须登陆教务处/研究生院学籍系统,将所有成绩页面截图并上传(图片须小于5M)。英文授课本科生、2019汉语预科生成绩由国际教育学院调取,学生无需提供。
3、所有2018年进专业的研究生须另提交导师评语表(

校长奖年审表II导师评语部分.docx)。请下载打印送导师填写签名后拍照上传(图片须小于5M)。
III. Instructions
1. Participants must fill in personal information, self-report for academic performance, attendance and disciplinary actions truthfully.
2. All Chinese-taught bachelor's candidates and all postgraduates must login the Undergrad/Graduate School academic system to PrintScreen of the page for all courses taken (photo size<5M), and upload it to the online form. The transcripts of English-taught bachelor's candidates and 2019 Chinese Prep. students will be accessed by the School of International Education and student don't have to provide.
3. All second year postgraduates have to provide the

Supervisor Comment Form.docx. Please download the form, send it to the supervisor for hand-written comments and signature, then upload the photo (size < 5M).
四、年审结果
国际教育学院将于6月份公布年审结果并告知学生。
IV. Results
School of International Education will publish the result in June and notify the participants.
联系人:刘老师
Contact: Ms. Liu
电话Tel: 86185426
Email: 1020082073@cpu.edu.cn
国际教育学院
School of International Education
2020年5月18日