China Pharmaceutical University (CPU) held its fifth academic innovation forum for international pharmacy students on May 6, in an effort to promote cooperation and build a platform for the exchange of academic research results.
More than 200 international pharmacy students from such local schools as Fudan University, Shandong University, Shenyang Pharmaceutical University and Wenzhou Medical University attended the forum.
Students shared innovative practices, discussed the latest scientific advances and made presentations on a variety of topics of interest to pharmaceutical academies.
Professor Ding Yang of CPU was pleased to see his students Ngandeu Neubi Gella Maelys and Aouameur Djamila, who are third year master's and doctoral students from Cameroon and Algeria, giving presentations on cancer phototherapy and antitumor efficacy.
Their ideas have inspired Bakheet Inas, a doctoral candidate from Sudan, who also attended the forum. Inas described her decision to come to China and study at CPU as a correct start, with the school providing her with a stable learning environment where she feels her efforts are recognized and encouraged.
This is a beautiful experience. With sincerity and diligence we will give back to our alma mater, Inas said.
CPU President Lai Maode extended well-wishes to the students: Reaping what you sow, I believe that your efforts will eventually be rewarded and all of you will become the pride of CPU.
An awards ceremony was held on the sideline, with outstanding overseas students granted school-specific, Nanjing municipal, Jiangsu provincial and Chinese government scholarships.
Written by Liu Qi, Section of International Students, China Pharmaceutical University
Revised and published by Zhang Xiang(Jiangsu Education),
http://english.jsjyt.gov.cn/2018-05/10/c_225664.htm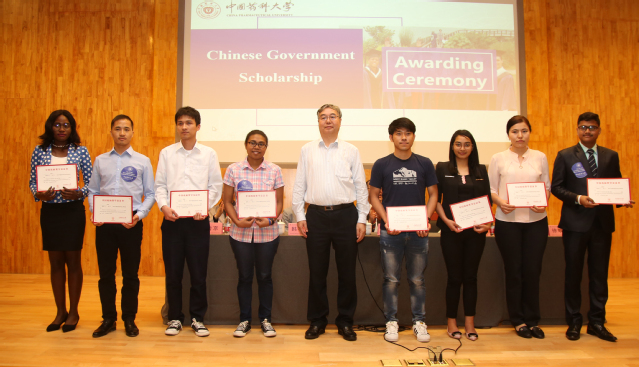 International students receive Chinese government scholarships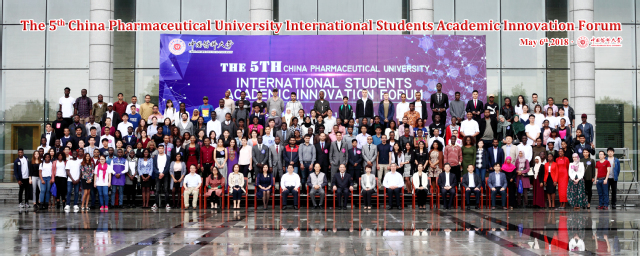 Attendees pose for a group photo at the fifth China Pharmaceutical University International Students Academic Innovation Forum on May 6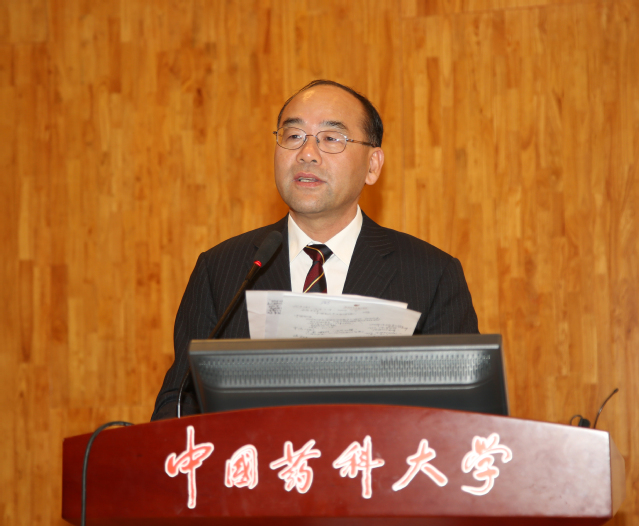 Lai Maode, president of China Pharmaceutical University, addresses the forum.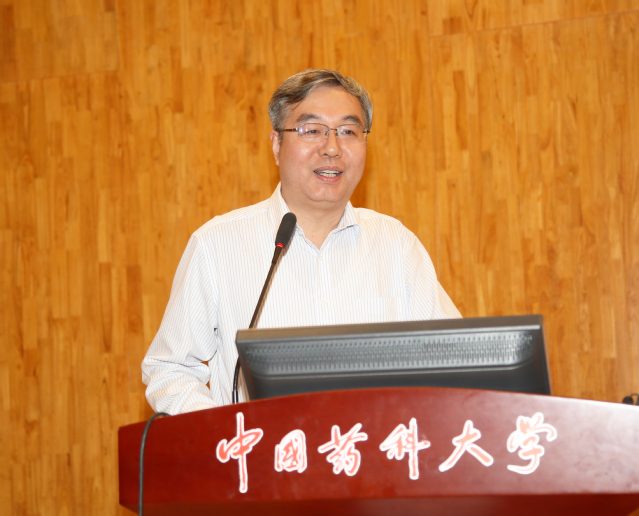 Kong Lingyi, vice president of China Pharmaceutical University, gives a lecture on natural medicine development and research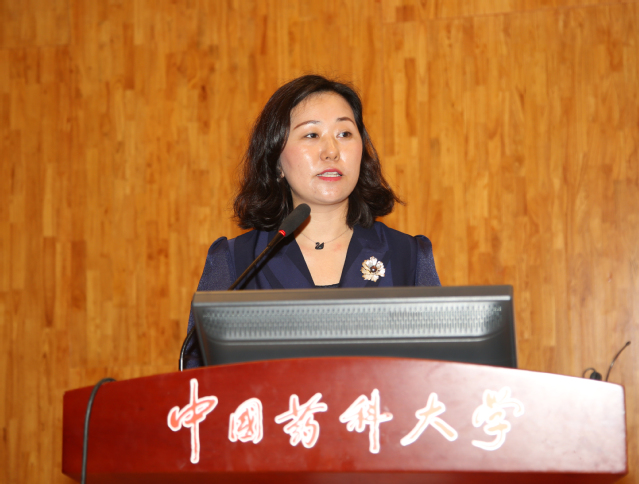 Xu Xiaoyuan, director of CPU International Office, gives a speech on the purposes of the forum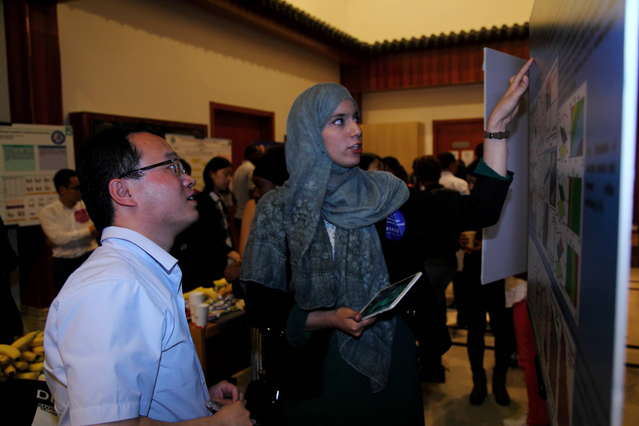 International student discusses her pharmaceutical research findings