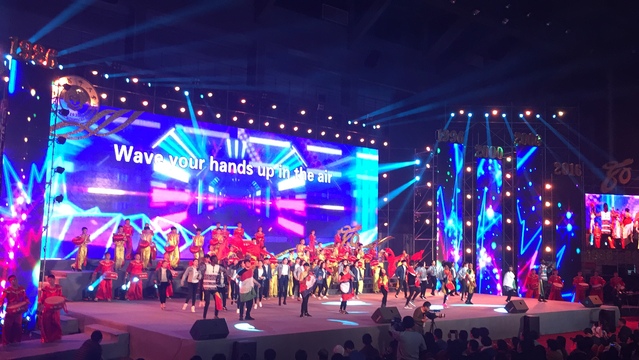 Dear International Students:
The Annual Graduation Gala is coming soon. It is CPU's tradition that each year in early June international students prepare a stage performance at the Gala. It is a significant event for all students who are going to leave CPU. University authorities and faculty members will be present. Not only will the performance provide you with a platform for self-demonstration, but also beautiful memories and offers a good opportunity to build and deepen friendship with faculty and students. We welcome your active participation into the show!
Plan:
This year, our office wants to invite some international students to do Tai Chi, preferably boys, and some others to do the dancing, preferably girls, constituting a performance of about 5 minutes. The costumes will be provided by the office.
Requirement:
Students who sign up for the performance shall maintain a high sense of responsibility and shall not quit halfway since weekly rehearsals are required to guarantee the quality of the show.
Honor:
Students who perform at the Graduation Gala will be given presents, certificates and additional marks in appraisals of merit-based scholarships and other fields. Interested students please download the attached file, fill out and send it to 1620164354@cpu.edu.cn by 17:00, April 23rd.

international student sign-up form.xlsx