Time and Location: 2PM, Jan.15, 2018, Classroom B101 Jiangning Campus
Participation of all students required. Absence will be recorded.
Students who missed the meeting shall download and review the two PPT slides (contents are in English):

20180109留学生大会-张乔源.pptx

2018收费变化 寒假安全.pptx
Content:
Important updates of visa policy (see also: It's more difficult to get visa in China)
Important updates of tuition payment (see also: Guidance to Online Payment)
Safety education for the winter vacation (see also: 2018 Winter Vacation Safety Notice)
Students are encouraged to read the articles to get a basic idea of the meeting in advance, expecially if you are going to pay tuition & fees before Jan. 15.
Photos from the meeting: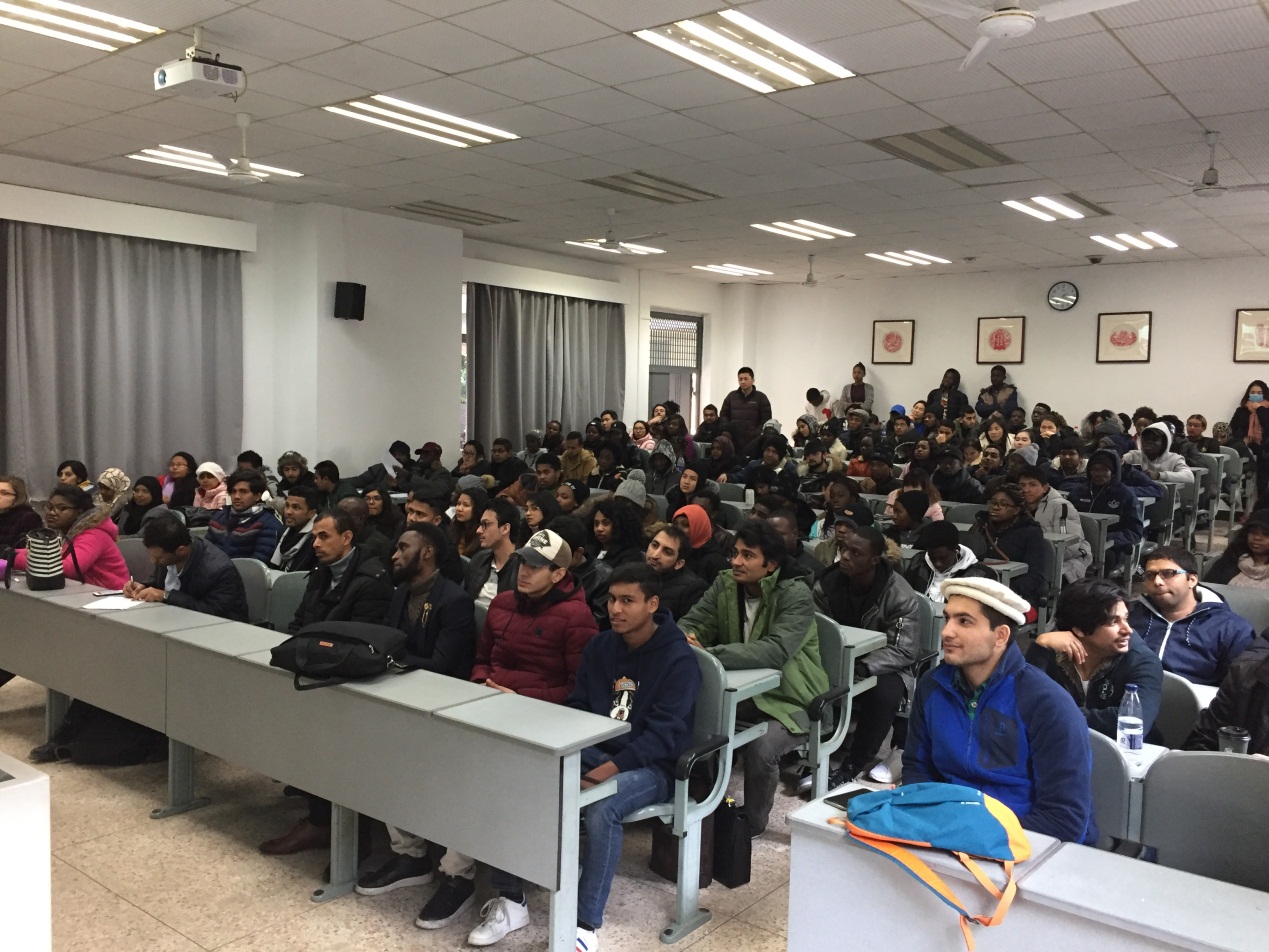 Attendance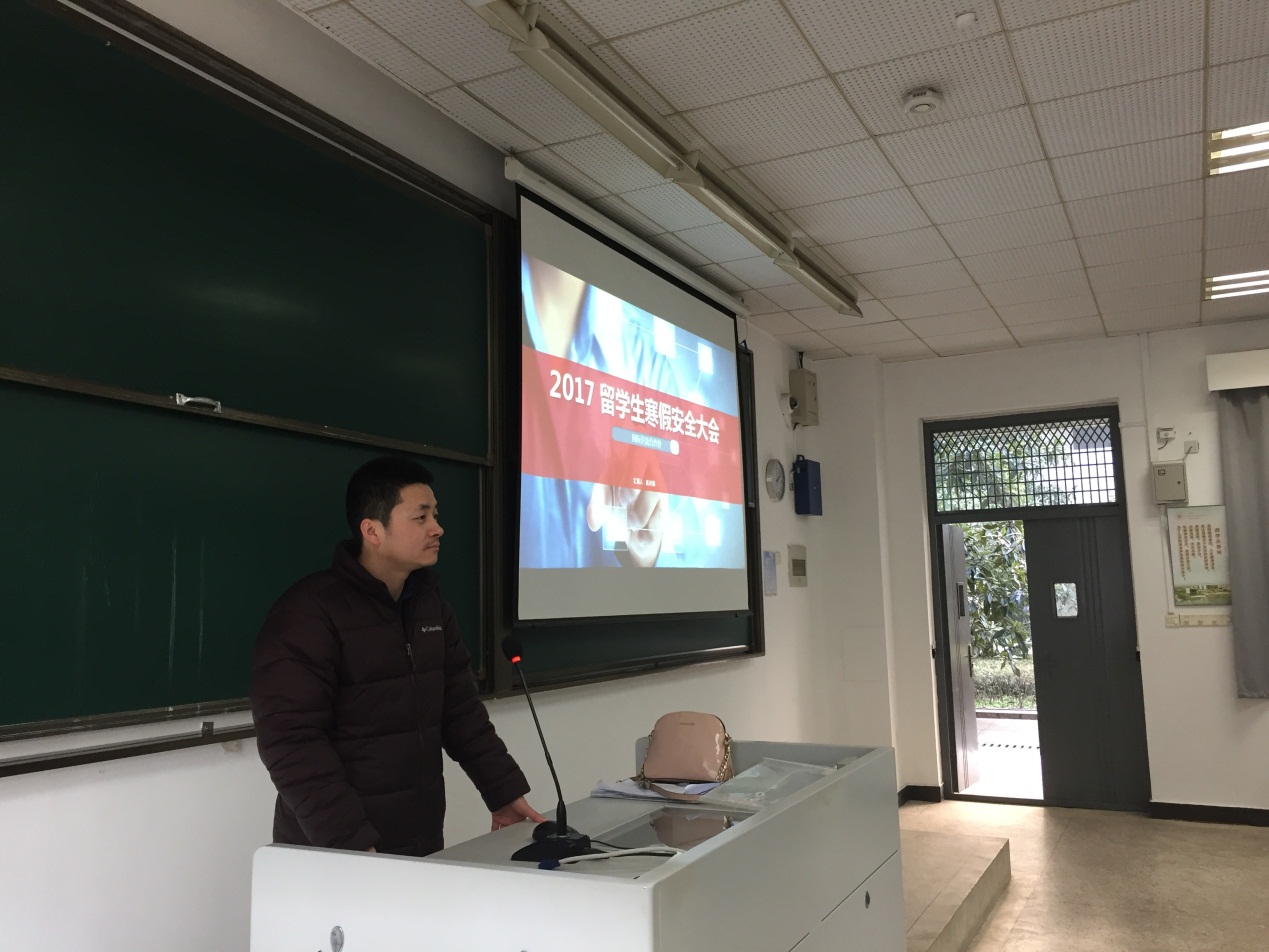 Hosted by Section Chief Mingming Qiu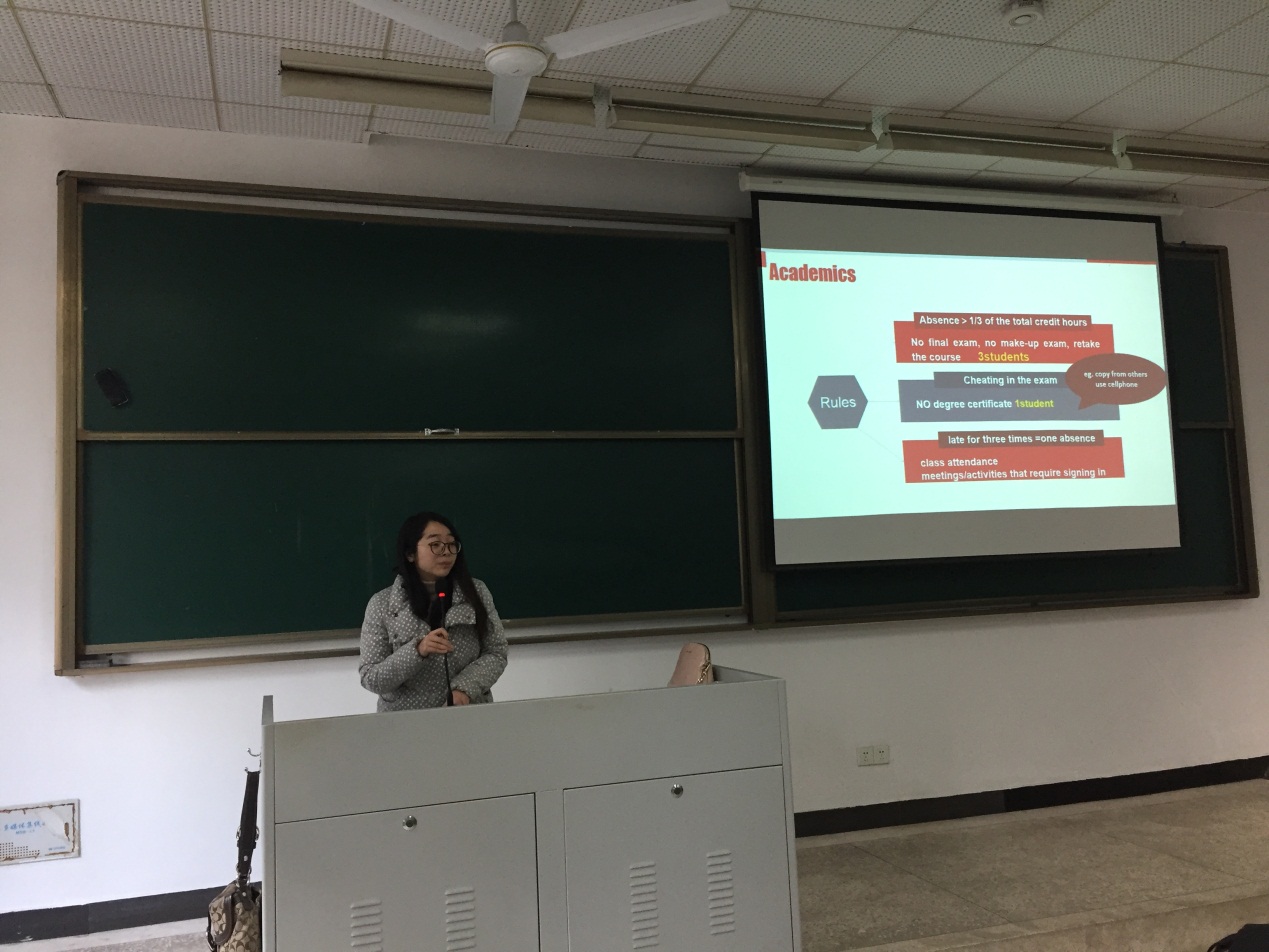 Ms. Zhang the Guidance Counselor explains the new visa policies and anti-cheating policies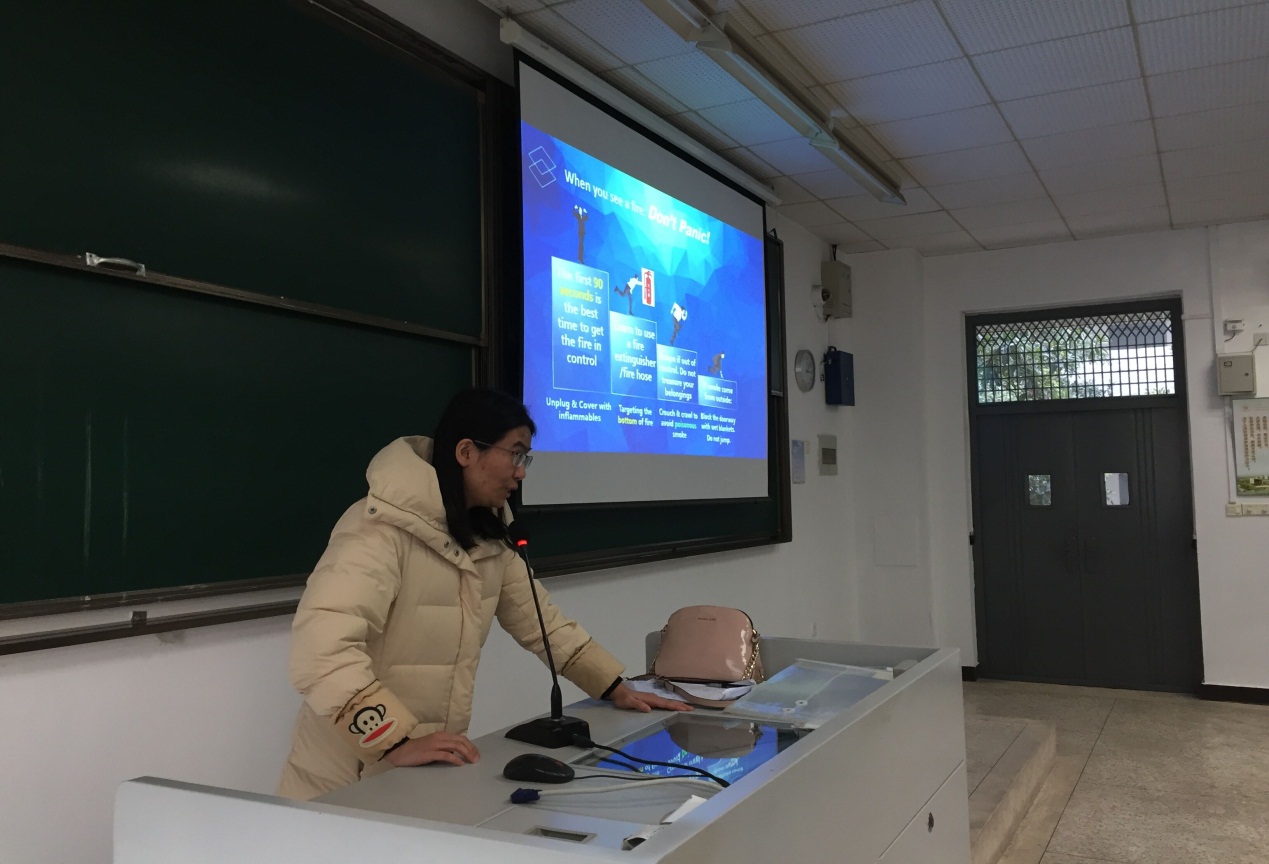 Safety education on fire exit and fire extinguisher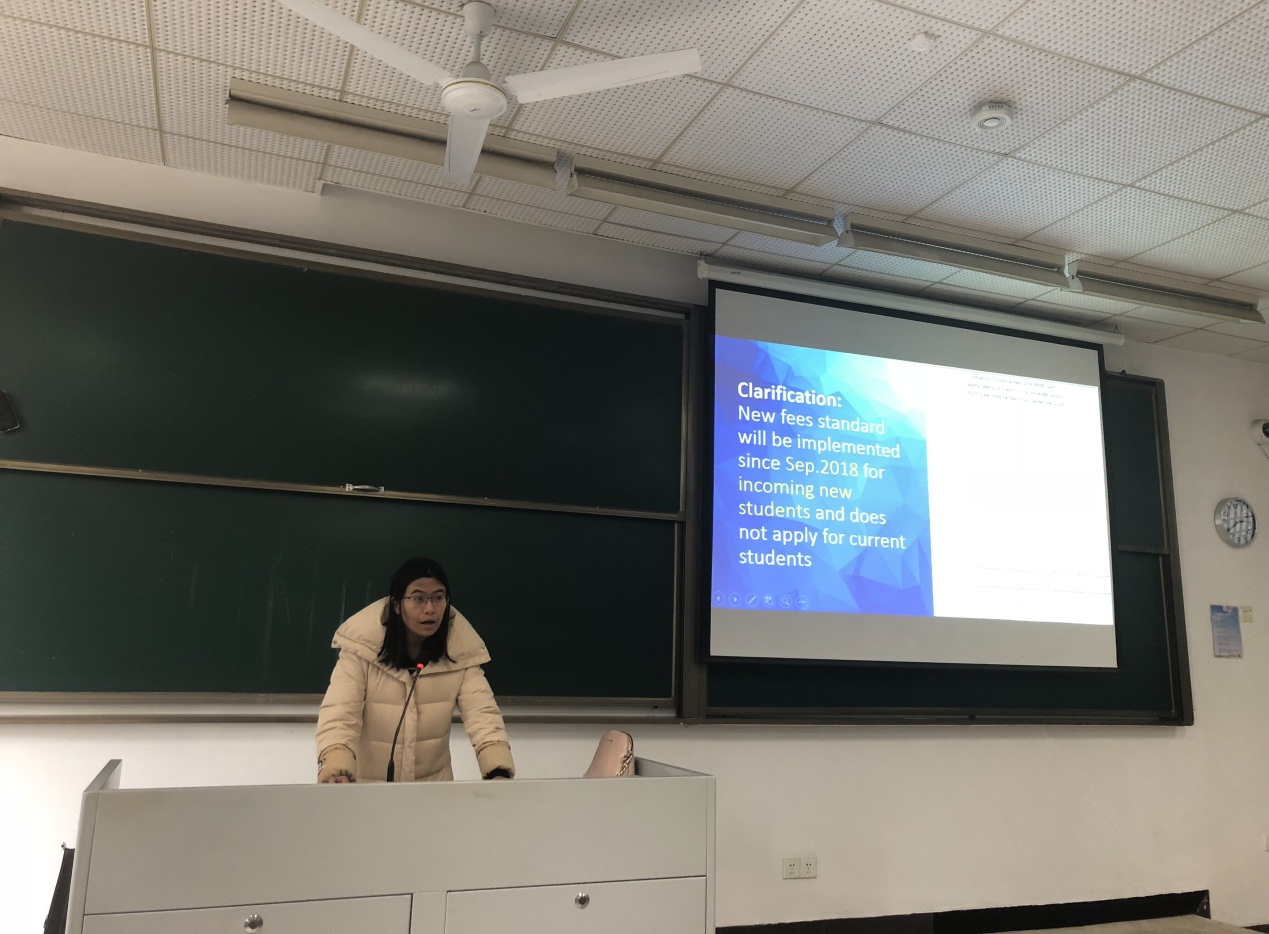 Ms.Liu the Financial Advisor gives a tutorial about the Online Payment system