To drive a car in China, you need a Chinese driver's license. China does not recognize the International Driving Permit or other foreign driver's licenses. Only foreigners with a valid residence permit can apply for a Chinese driver's license. Tourists are therefore not allowed to drive in China.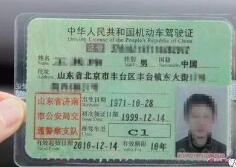 An applicant must take classes in a qualified driving school, sit a theory test and pass several road tests to in order qualify for the license, no matter he/she has international driver's license or not. This process, depending on what city and the number of applicants, could take anywhere from two weeks to three years.
The theory test consists of 100 random questions out of 1000. In order to pass the applicant must correctly answer over 90 percent. In large cities including Nanjing this test is offered in several different languages so the applicant must take the test on his/her own and it is not allowed to bring a friend or translator.

After passing all the tests, the Vehicle Administration Office will issue a Chinese driver's license within five working days. Don't forget to register your driver's license with your study/work institution, too!
The C1 and C2 licenses only apply to cars. To obtain a license for motorbikes, buses or trucks, the applicant will need to take a practical exam for that vehicle.