Nov. 28-Dec.2, 2016: A visit to universities and high schools in Indonesia has been conducted by CPU delegation. Members include Prof. MA Aixia, Dean of CPU School of International Pharmaceutical Business, Prof. ZHANG Zunjian, Dean of CPU Institute of Pharmaceutical Sciences, Prof. XU Xiaoyuan, Director of CPU Office of International Exchange & Cooperation, and Ms. YAN Yunan the Program Manager of study-abroad programs.
The delegation visited President University, High School Affiliated to President University, SMA Katolik Ricci I, and SMA Negeri 3 Malang. Large seminar concerning CPU's basic information, English-taught programs, international student recruitment policies and scholarship application has been held. Student's questions regarding tuition payment, accommodation, choice of major and scholarships were answered.
The attending parties reached preliminary intent for cooperation on student exchange, summer camp, faculty education and joint programs. CPU has reached agreement with President University and its affiliated high school on student enrollment.
Indonesia is an important base for the "Belt and Road" initiative, and also an important source of students for CPU. This visit will further strengthen the cooperation between CPU and Indonesian universities. The seminar and marketing approaches will definitely make CPU a great attraction for outstanding students from Indonesia.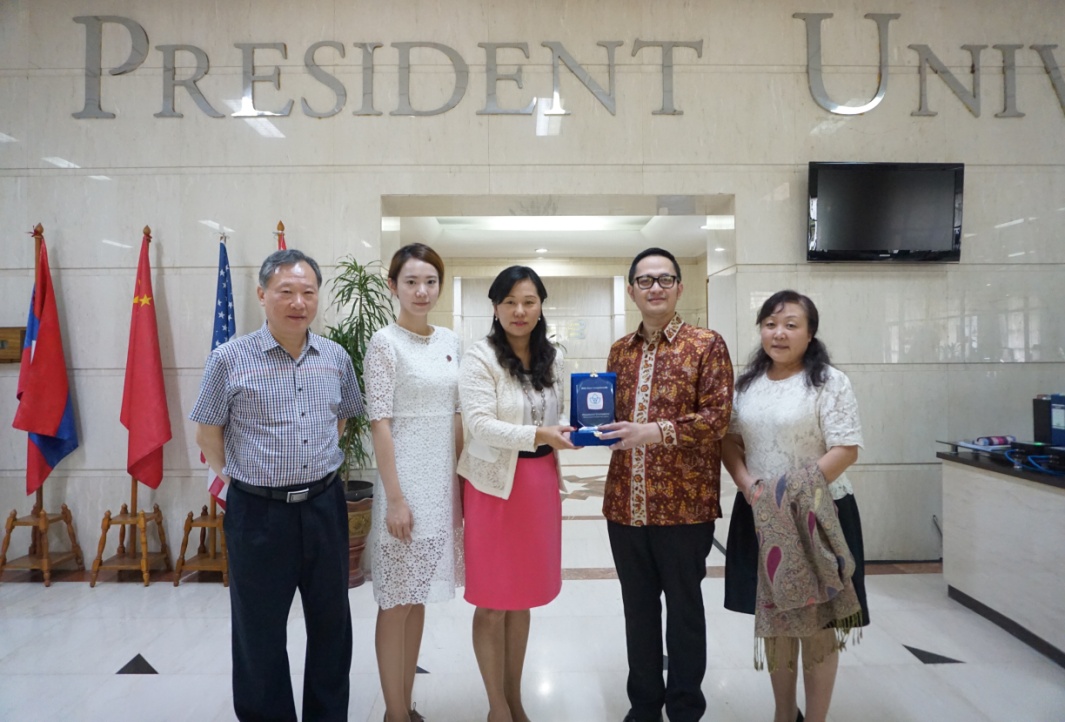 Vice President of President University exchanging gifts with CPU delegation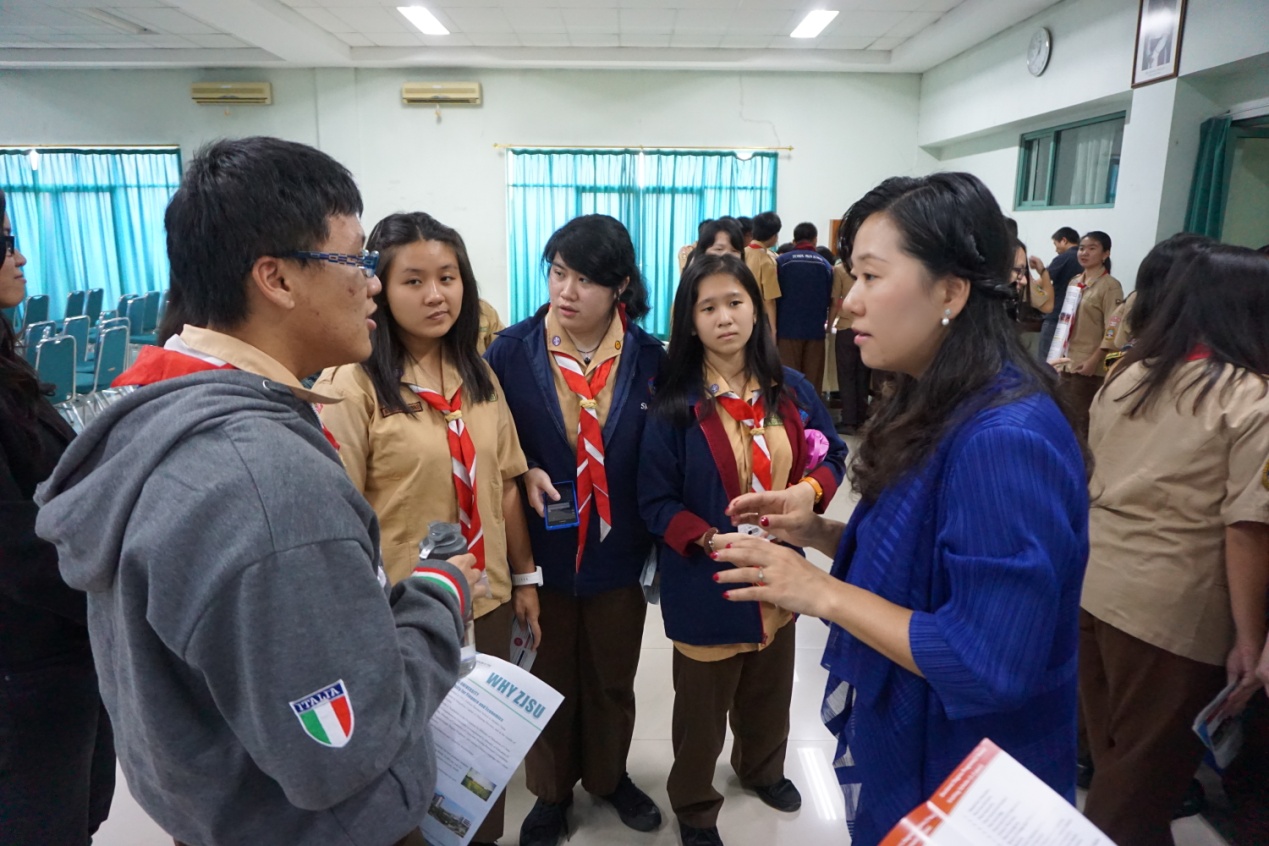 Q&A at SMA Katolik Ricci I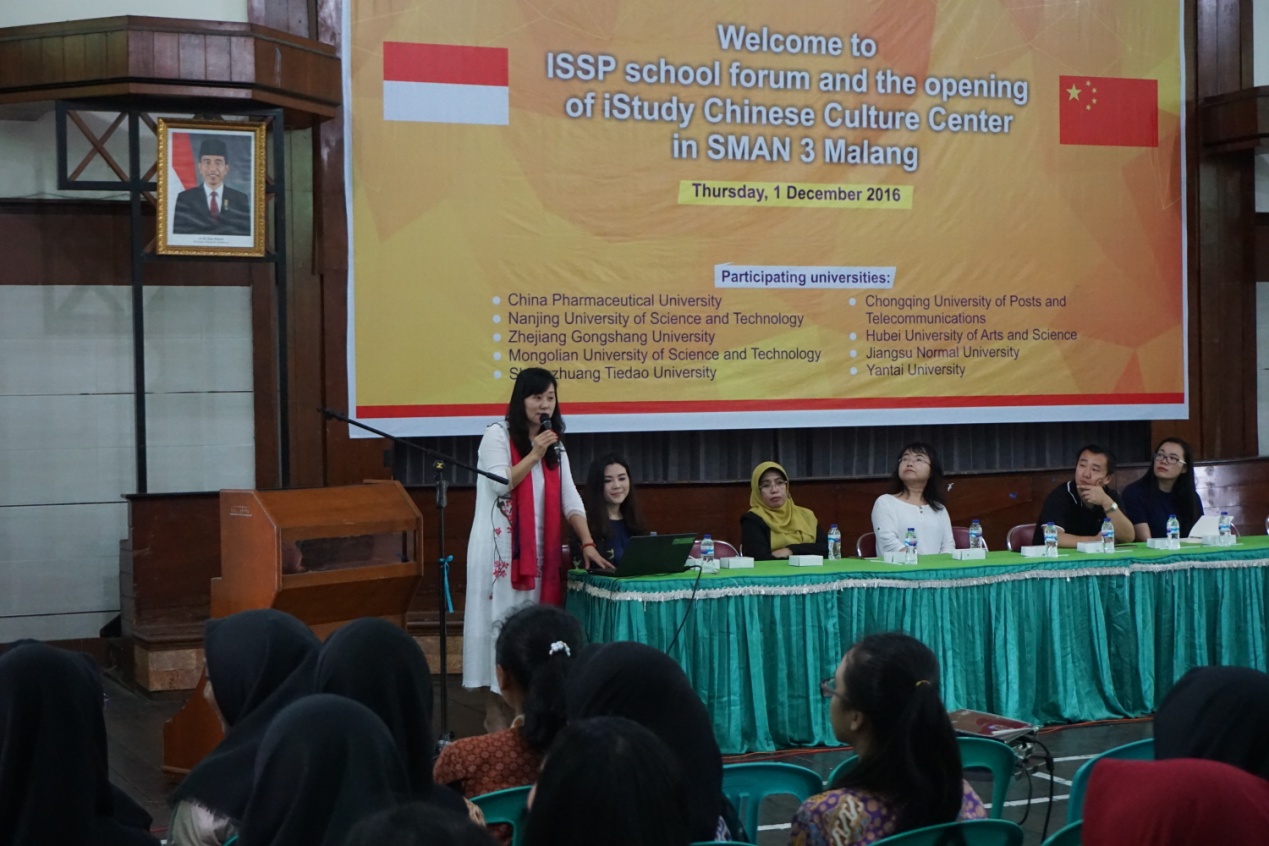 Seminar at SMA Negeri 3 Malang