Creating an Account
http://admission.cpu.edu.cn Press "Register"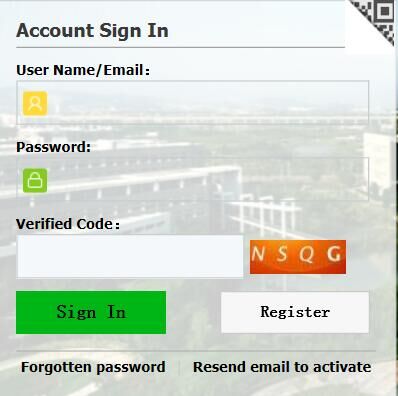 Fill the registration form. Note: Do not use Gmail or you cannot receive activation email.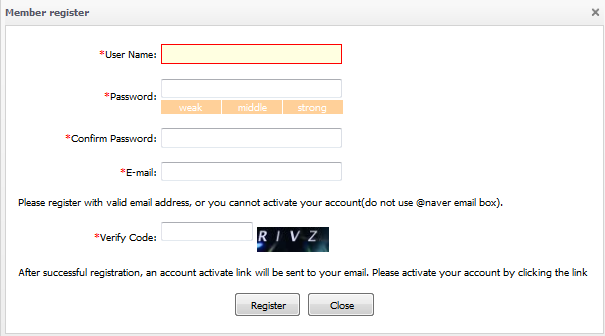 Upon successful registration, Sign In.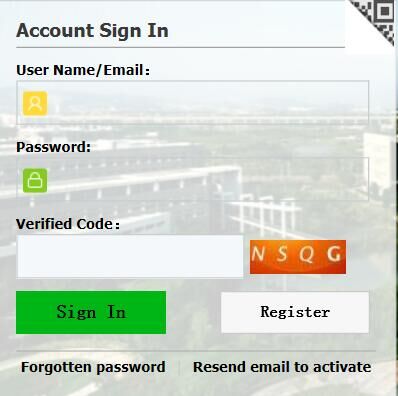 You will see a page as follows.
First of all, click "Bind Study Information"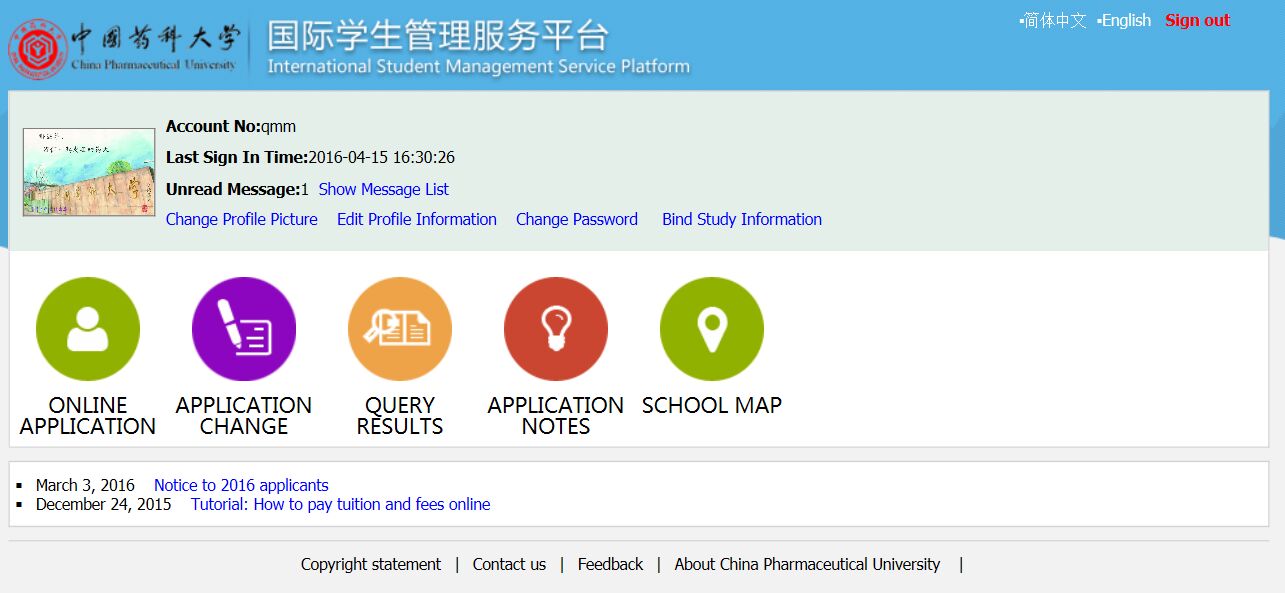 Fill in your nationality, date of birth (exactly the same as in passport), and Student ID (unique, same as Campus Net ID).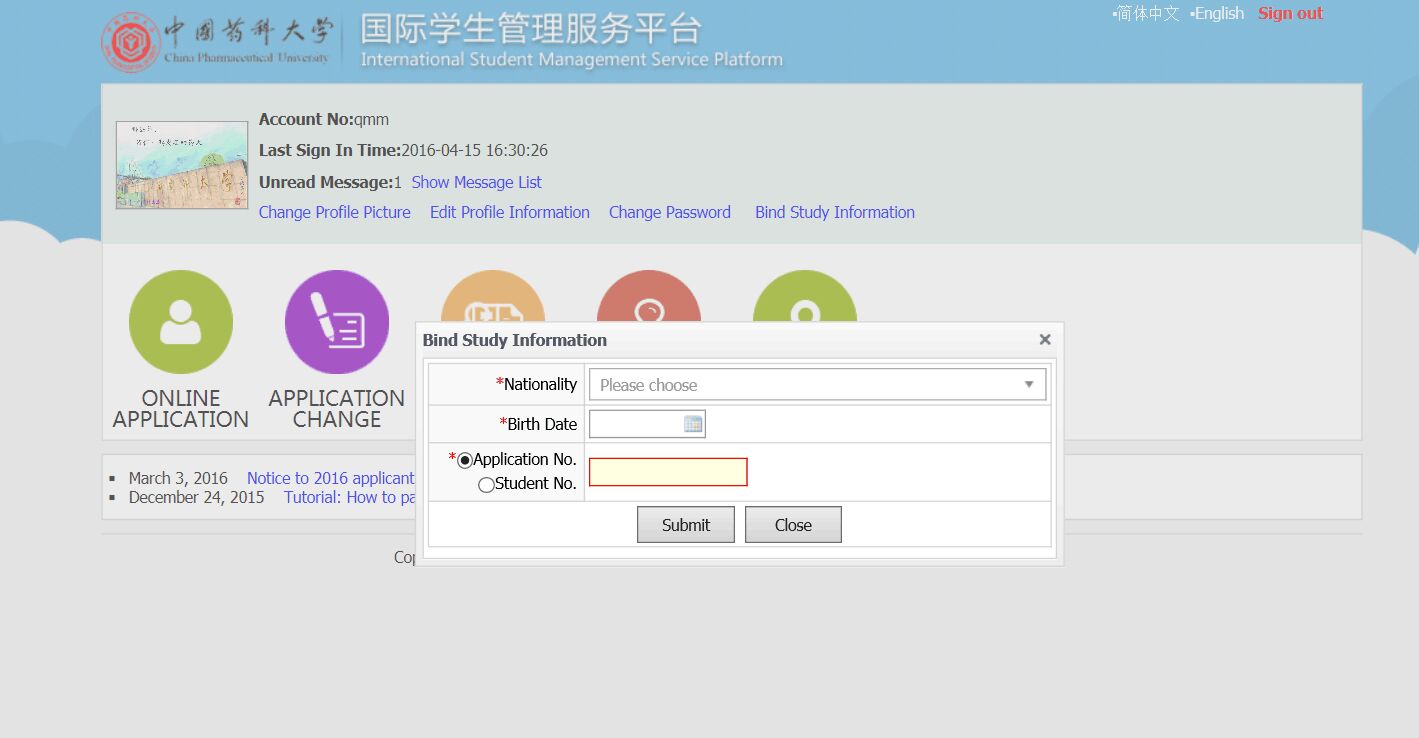 Then click "Submit."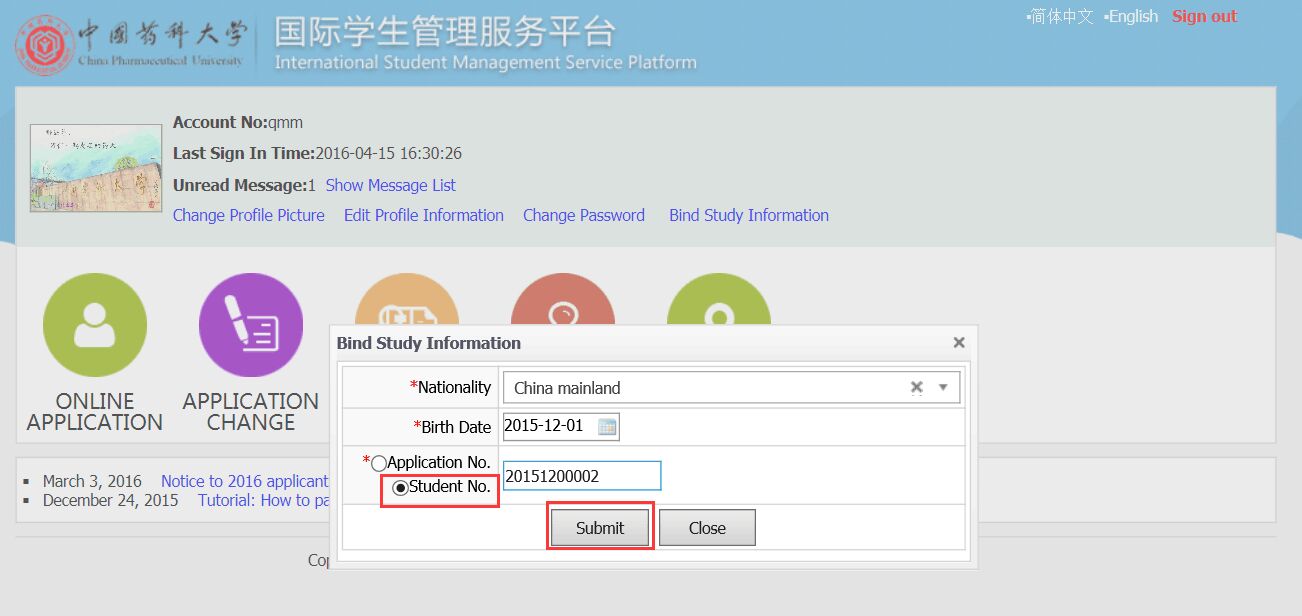 Now your basic information shows on the right of the page.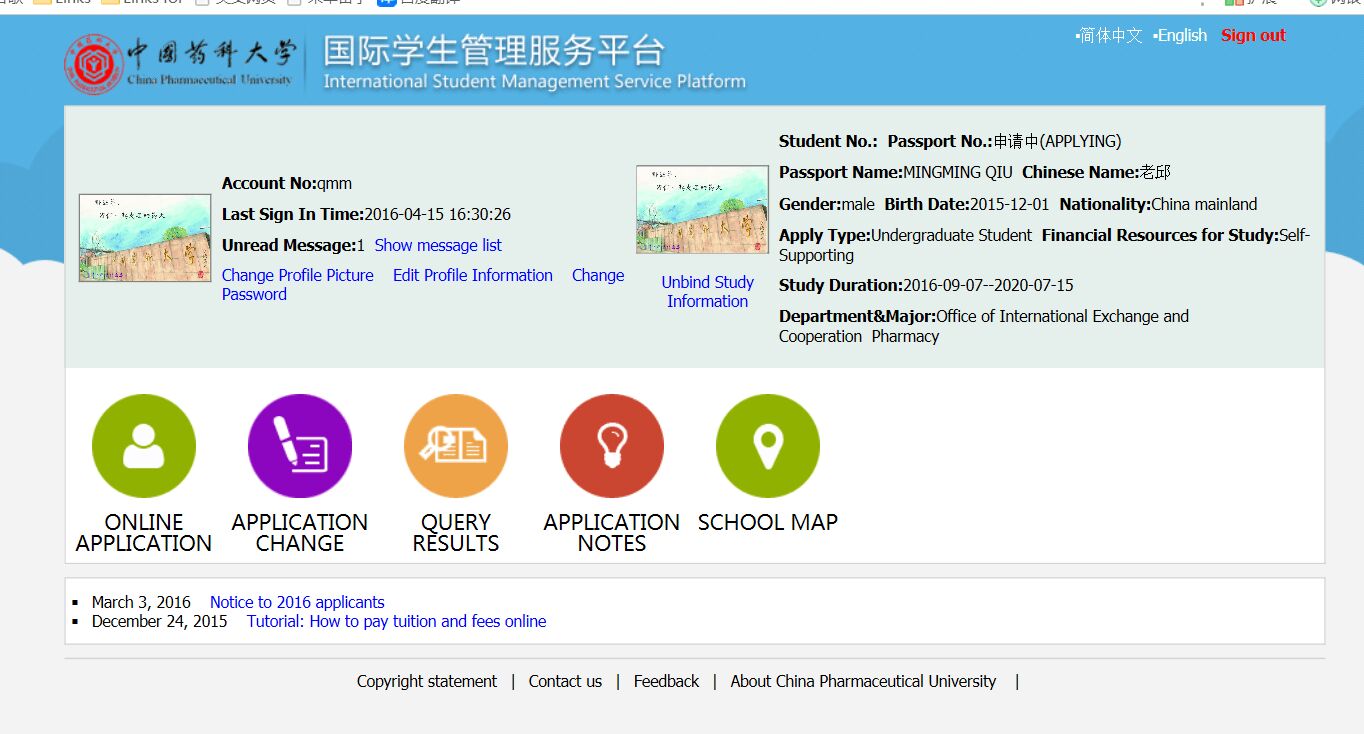 You may then modify some personal information such as contact by clicking "Application Change". Some information can only be modified by faculty and staff.
You may also see your results (transcripts) by clicking "Query Results." This function will be available only to students enrolled in Chinese Language Programs.