Read the Terms and Conditions Before you Pay

(自费)外籍来华服务手册.pdf
Please be reminded that this insurance doesn't cover outpatience care.
Online Purchasing
Preparations: You need a smart phone with WIFI connection, and WeChat, and mobile payment (WeChat wallet or Alipay)
Visit here for how to use WeChat wallet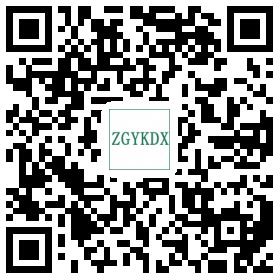 1. Scan the QR Code with WeChat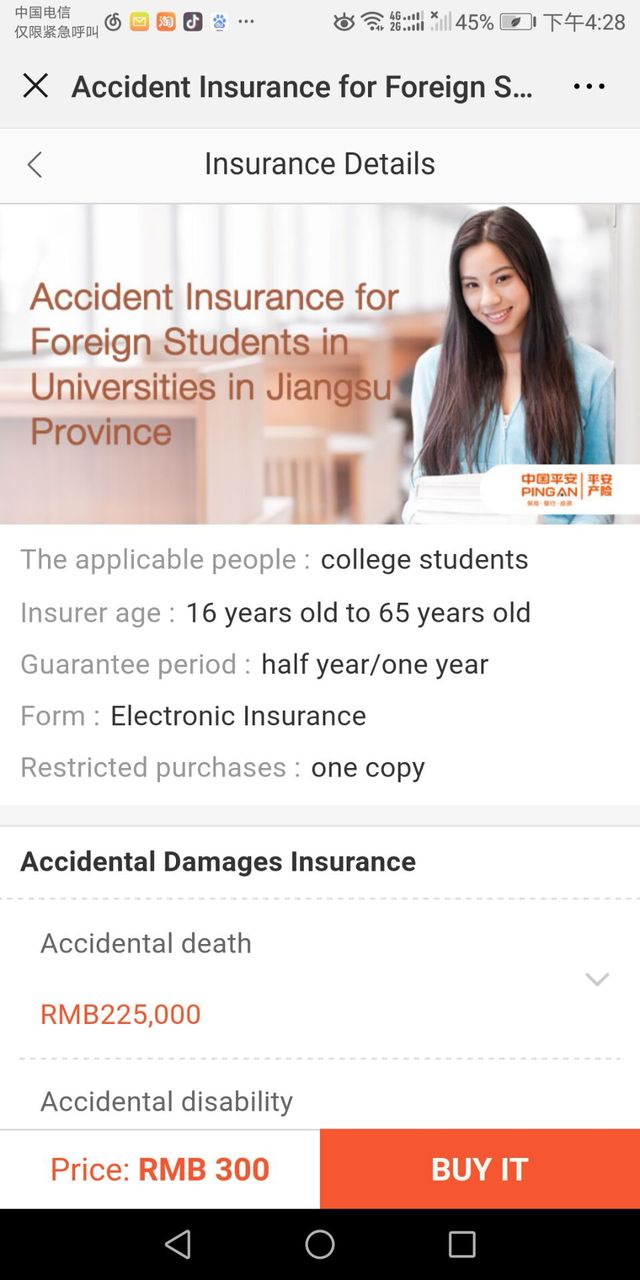 2. Read Insurance Terms and insurance instructions and Click "BUY IT"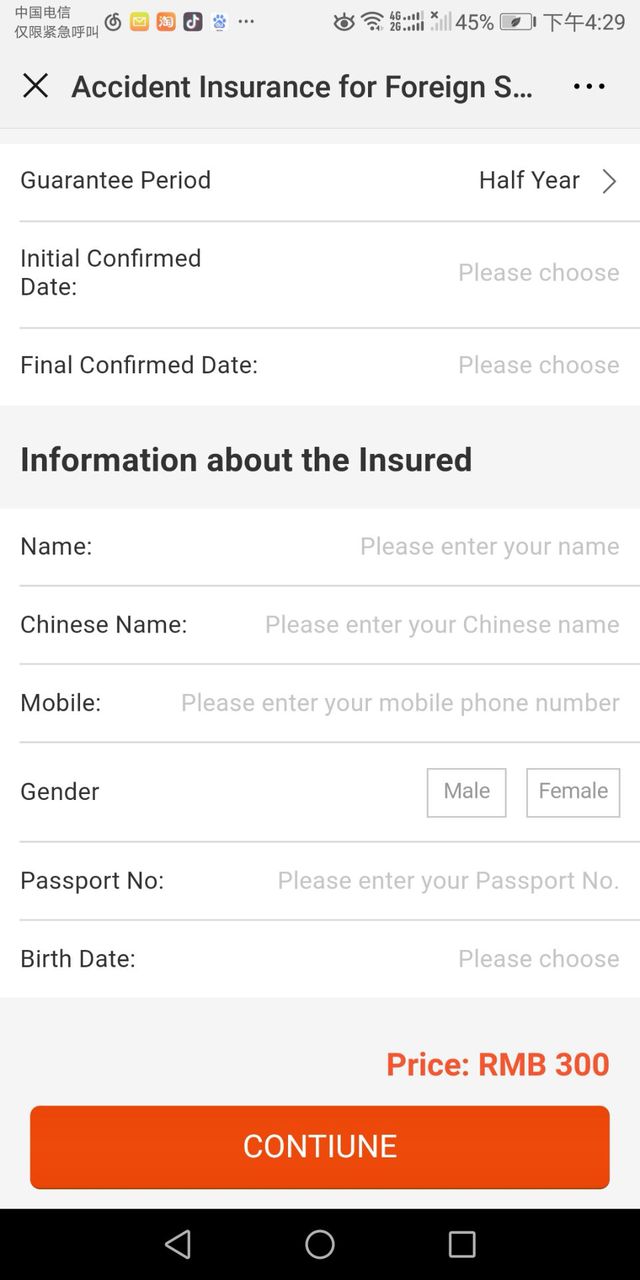 3. Enter the personal information.
Notes:
a. All degree-seeking students whose study program is more than 6 months shall select "One Year" for guarantee period. Only in very special cases (with office's prior approval) student can select "Half Year."
b. For first time applicant, the "initial confirmed date" shall be the date of purchase, and the "Final Confirmed Date" shall be 365 days after.
c. for students who have purchased (offline) Jiangsu PingAn ¥600 insurance for Academic Year 2017-2018, the initial confirmed date shall be Sep.30, 2018, and the Final Confirmed Date shall be 365 days after.
d."Name" shall be exactly the same as your passport name, otherwise it'll be difficult for you to make a claim.
e."Chinese Name" put in the Chinese name exactly as your Registration Form or CPU Campus Card.
f. "Passport No." Letters and numbers only, no space.
Make sure the information are authentic and correct, then press "Continue" and finish the online payment.
Continue with WeChat Wallet, put in your 6-digit password to complete the payment.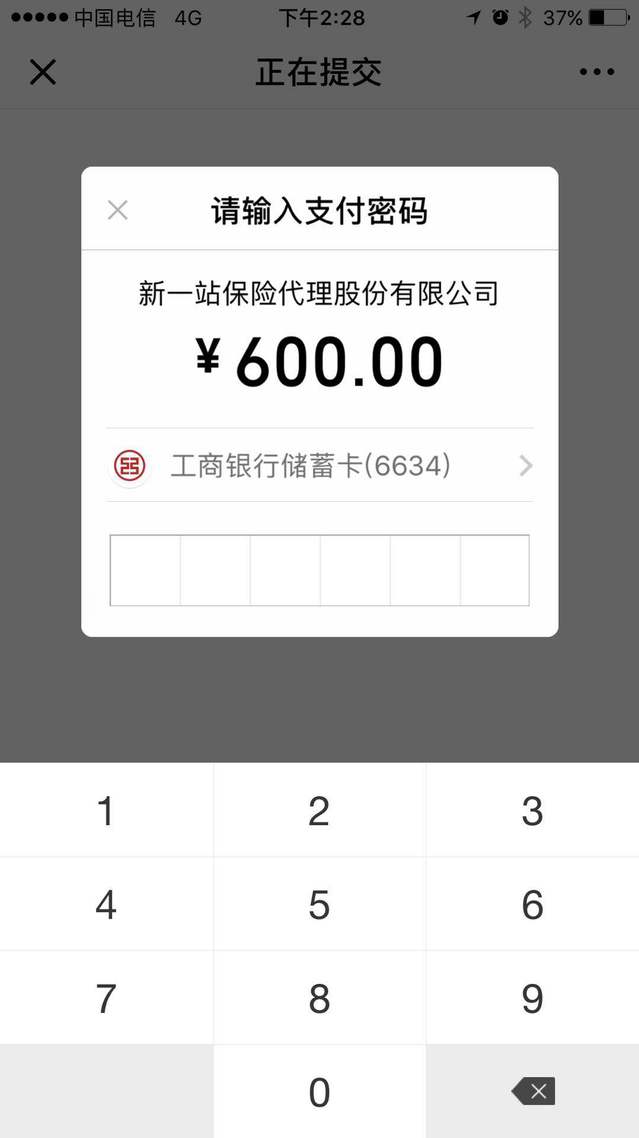 There will be successful notice and payment history will be generated in your WeChat Wallet.
Buyers' names and Insurance Certificate ID numbers will be forwarded to the University in 24 hours to review your Visa Extension qualifications.
Online buyers, to print your certificate or make an insurance claim,
call 400-667-5599
If you forgot your insurance certificate number, visit:

Click "保单查询"to start searching then enter:
* The 20-digit certificate number (included in a text message sent to your phone after successful purchasing)
*Choose "护照"(passport)
*Passport number

Claim forms for offline buyers only:

Claim Forms.rar